Watch
Watch Vampire Weekend and Danielle Haim cover 'The Boys Are Back In Town'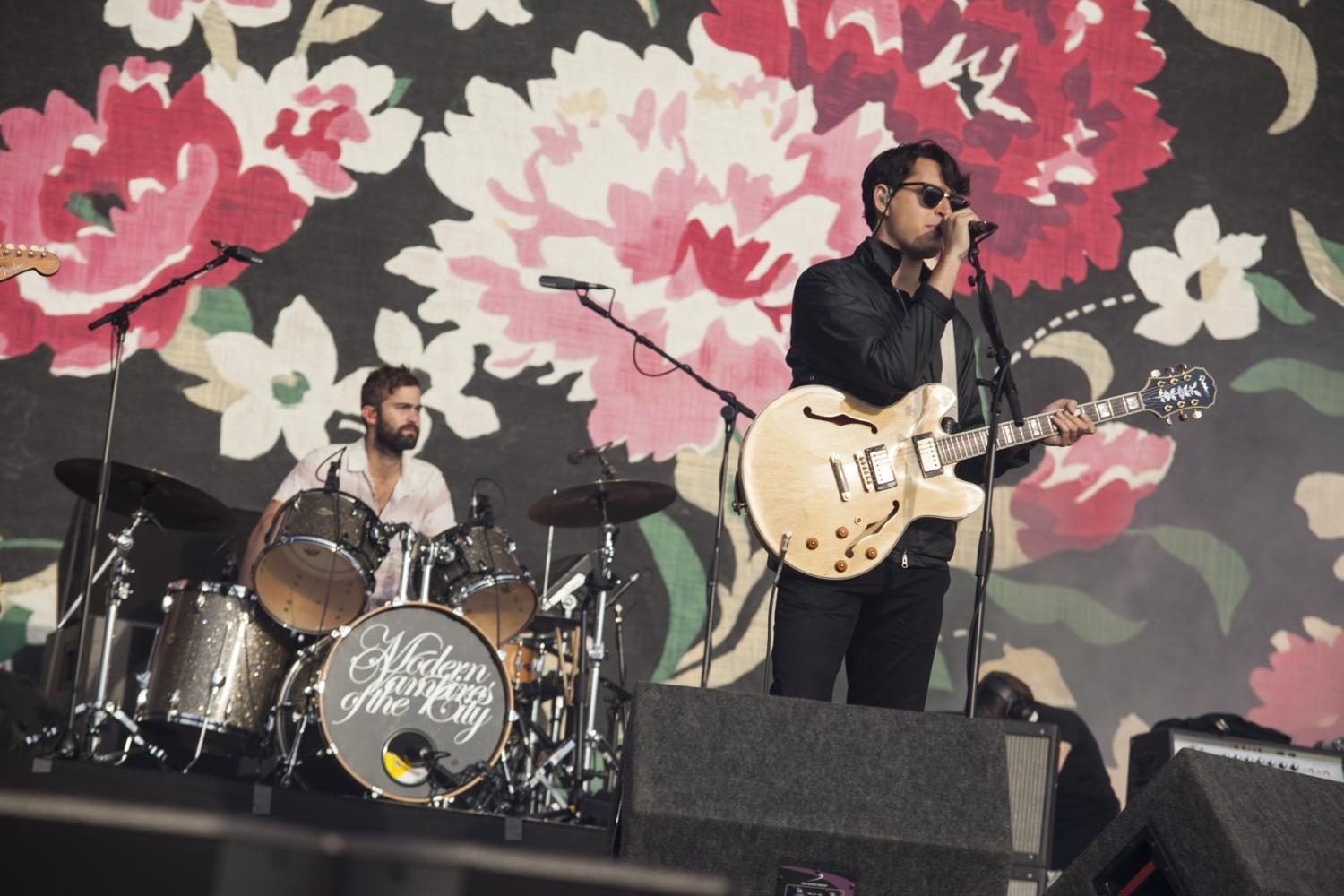 The Haim singer also performed Vampy Weeks' 2013 track 'Obvious Bicycle' with the band at Japan's Fuji Rock.
Vampire Weekend have been making their live comeback this summer, debuting a new line-up featuring Greta Morgan of Springtime Carnivore on keys and Brian Robert Jones of Human Natural on guitar.
The band played Japan's Fuji Rock yesterday (29th July) and got some more help towards the end of their set from a very special guest.
Danielle Haim joined the band for two tracks at the fest, including a cover of Thin Lizzy's 'The Boys Are Back In Town'. After the cover, she also sung on a rendition of 'Obvious Bicycle', from the band's last album, 2013's 'Modern Vampires Of The City'.
Vampire Weekend's new album looks to be imminent, and they've been playing new song 'Flower Moon' across their comeback shows.
The band are set to return to the UK later this summer, when they headline this year's End of the Road Festival.

Watch the cover of 'The Boys Are Back In Town' and the 'Obvious Bicycle' performance below.

Get your copy of the latest issue