Listen:
Chvrches unveil new track 'Out Of My Head', feat. Japanese trio Wednesday Campanella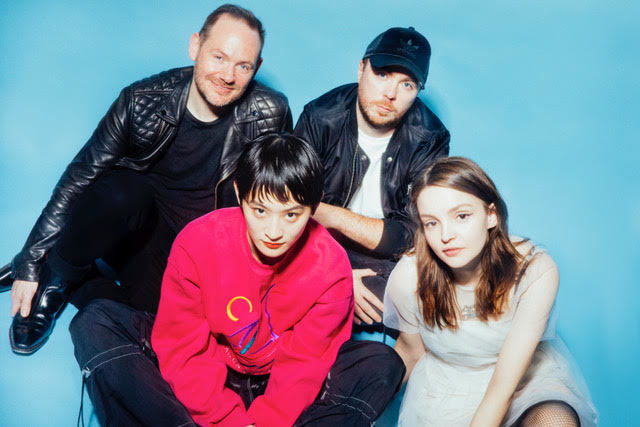 It's the band's first new material since recent LP 'Love Is Dead'.
They may only have released third LP 'Love Is Dead' mere months ago, but Chvrches haven't been sitting on their laurels in the interim.
Currently in the middle of a big ol' tour in support of the release, the band have now shared a standalone single - 'Out Of My Head', featuring Japanese electropop trio Wednesday Campanella.
A typically synth-ridden thing for the band, but featuring WC singer Kom_I on joint lead vocals with Chvrches' Lauren Mayberry, it's a rather tasty surprise morsel indeed.
Says Lauren of the track: "Japan has always been a really special place for CHVRCHES and we were really excited to put together something special for our fans there. Kom_I has such a strong, individual voice in her music and how she conducts herself as a person — something that I really admire — and we were so lucky that she wanted to collaborate on this track."
Listen to 'Out Of My Head' below.