Watch:
Muncie Girls stream sub-two-minute newie 'Locked Up'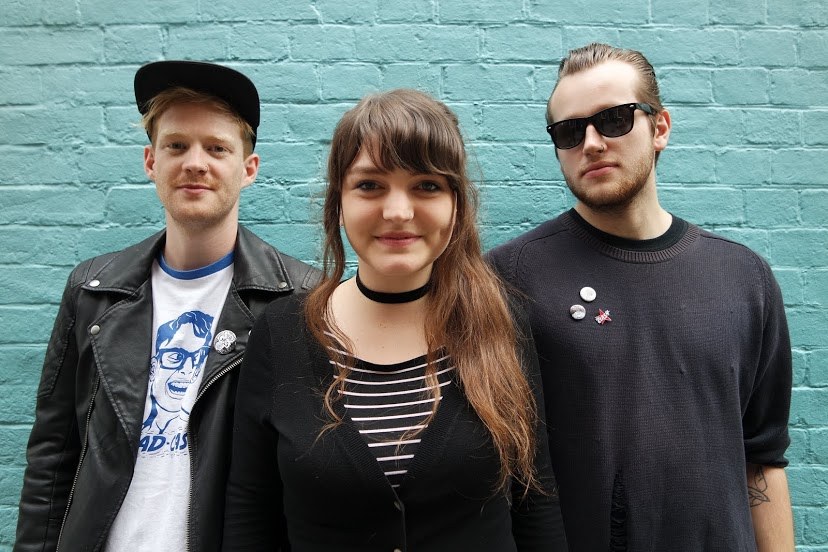 The track comes ahead of the Exeter band's forthcoming second LP 'Fixed Ideals'.
Ahead of their forthcoming second LP 'Fixed Ideals' - due for release on August 31st - Exeter trio Muncie Girls have offered up another taster in the form of new track 'Locked Up'.
Coming in at under two minutes, it's a whip-smart, wryly funny nugget of giddy pop punk that suggests if the world is fucked, then we may as well go down together.
There's a rather natty video for the track too, which features among other things: chicken nuggets, a tiny Freddie Mercury, Barbie and Theresa May. What a crew!
Watch and listen below, and catch the band at a string of dates in support of the release at the end of next month.
SEPTEMBER
26 - Manchester, The Deaf Institute
27 - Birmingham, The Cuban Embassy
28 - Nottingham, Rock City Basement
29 - Newcastle, The Think Tank - Underground
30 - Glasgow, The Garage - Attic
OCTOBER
01 - London, Borderline
02 - Norwich, The Waterfront
03 - Southampton, The Joiners