Interview
Wolf Alice: "We'll be having a party to send off 'Visions Of A Life'"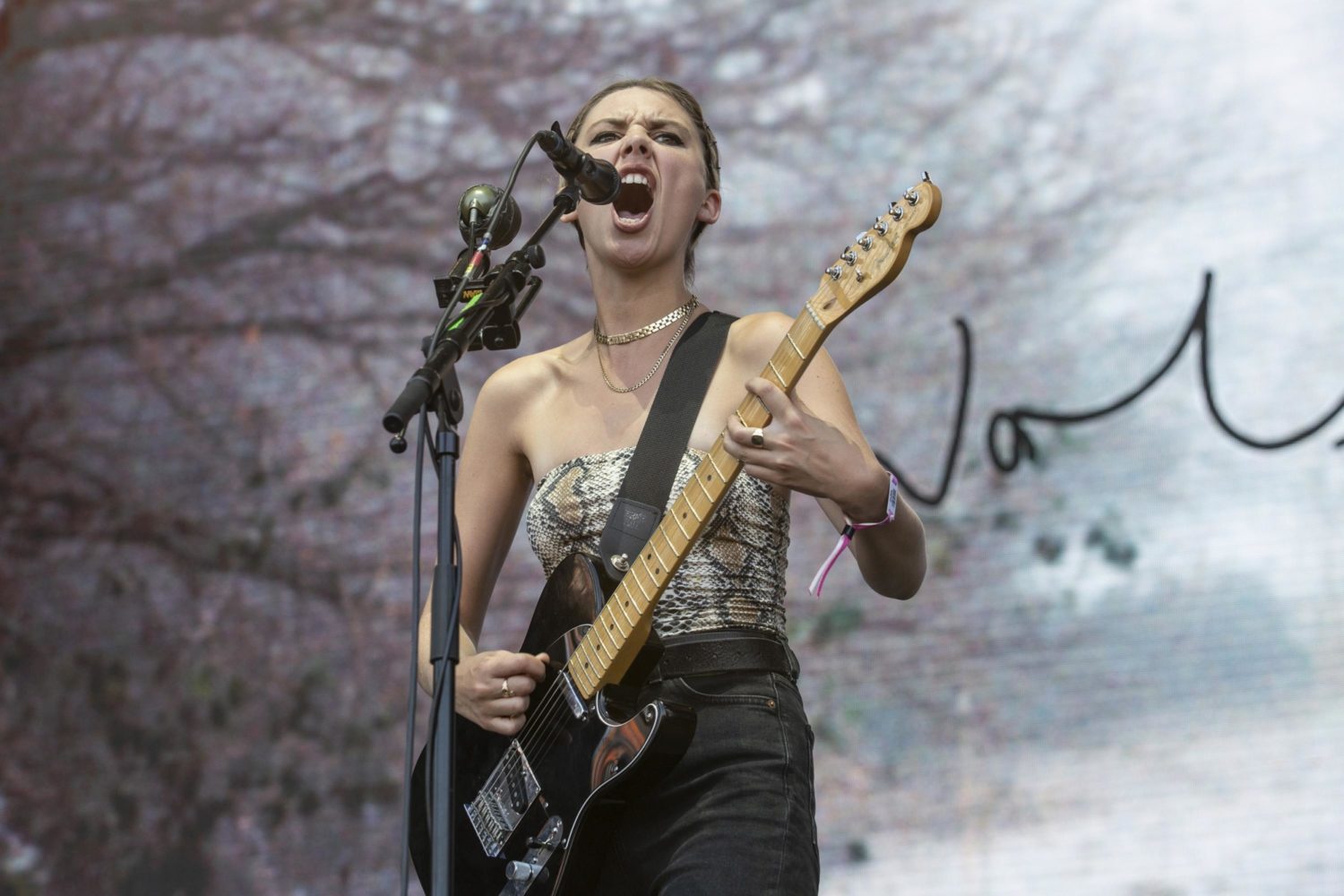 We caught up with the band at Mad Cool Festival in Madrid to talk about their plans for the rest of 2019.
Wolf Alice have hinted that there'll be some kind of shindig to round off the album campaign for 'Visions Of A Life'.
Speaking to DIY for our festival podcast recorded at Mad Cool Festival in Madrid last month, singer Ellie Rowsell and drummer Joel Amey confirmed that they'll be "having a party" before heading back into the studio to start thinking about album three.
Speaking about playing their own headline show at Alexandra Palace previously as well as a string of summer stadium dates with Foo Fighters and Queens of the Stone Age, Ellie stated: "The bigger the better [the stage] for me, it gives me more of a rush and I feed off that. Playing [The London Stadium] just makes me wanna play it ourselves."
When asked whether they'd be finishing the album cycle off with a speculated show at The O2, the band were quick to deny the suggestion, however. "I wanna keep some kind of mystique, but no is the answer to that," laughed Ellie. "But we're definitely gonna say goodbye for a while and we need to have some kind of party. I'll do anything for a celebrations so definitely yeah. Nothing's confirmed but we will be having a party."
Speaking about the first seeds of album three, the singer also emphasised the feeling that they have the license to go anywhere sonically these days. "I think we've given ourselves the freedom [to experiment]. I'll listen to Queens of the Stone Age and think, oh I just wanna make rock music now. And then Ariana Grande will come on the radio and i'll wanna make pop. And instead of meeting in the middle, we just make both," she said.
Ain't no party like a Wolf Alice party…
Listen to the rest on the interview on the whole podcast from Mad Cool, which also features interviews with Slaves, Kasabian, Marmozets, FIDLAR and more.

Get your copy of the latest issue