Neu Pick
Korea's Say Sue Me channel the '90s on the powerful 'Just Joking Around'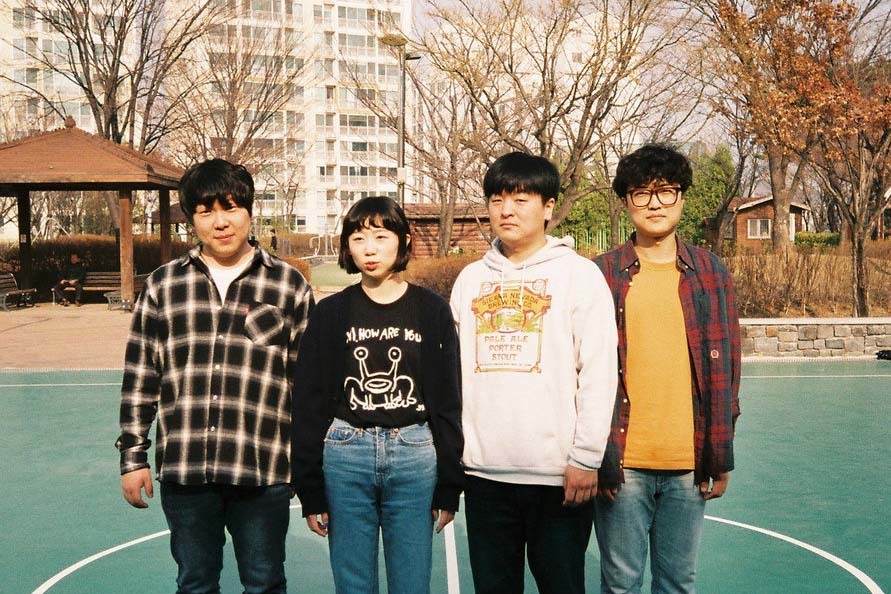 The new single follows the band's recent second album 'Where We Were Together'.
Every weekday, DIY's new music know-it-all Neu brings you one essential new release to get obsessed with. Today's Neu Pick comes from Say Sue Me.

Korea's Say Sue Me released their second album 'Where We Were Together' earlier this year, along with playing the DIY stage at this year's Great Escape, and have now announced a one-off new single.
'Just Joking Around'/'B-Lover' comes out on 24th August, and we're premiering the first side as today's Neu Pick.
Taking clear inspiration from the '90s, the track is a shape-shifting cut that mixes languid, scratchy guitars with something altogether more anthemic and intense.
Speaking of the track to us via email, guitarist Byungkyu Kim says: "I wrote the first concept of 'Just Joking Around' when I played in my other band before Say Sue Me. I'm actually a big fan of Pavement & Stephen Malkmus. I was into an album called 'Real Emotional Trash' by Stephen Malkmus & the Jicks when I wrote the song and very influenced by his song making style. I wanted to make a song that gives a variety of emotions by mixing various compositions in one song, and most of these songs seem to be long in length.
At first, I made the last part of this song first, and I decided to write this part as an ending part and started to work on the song. When I started I made use of the Mixolydian Scale on the introduction part, and it was much more blues and psychedelic than the style now.
But the previous band split up and the song was left unfinished. One day, I played the last part of the song to the members when we rehearsed. Everybody liked it and started arranging again in our style.
This song has two guitar solos. I changed the scale on the second guitar solo part, and I wanted to add something close to the concept of the song I originally thought of when making this song. So I gave it a guitar solo line with the Mixolydian Scale to twist the song.
I discussed with Sumi that the main story of the song should come out in the part where two guitar solos are over, and I tried to make the centre point so that the long song could be heard indefinitely."
The band are set to tour the UK this October, with a London date falling on the 8th at the Lexington.
View the dates and listen to 'Just Joking Around' below.
OCTOBER
06 Coventry, Boudica Festival
07 Leicester, Soundhouse
08 London, Lexington
10 Exeter, Cavern
11 Newport, Le Pub
12 Oxford, The Wheatsheaf
13 Nottingham, Bodega
14 Stockton-on-Tees, The Waiting Room
16 Glasgow, CCA
18 Gateshead, Sage
19 York, Crescent
21 Manchester, Gullivers
23 Southampton, Joiners
24 Ramsgate, Music Hall

NOVEMBER
12 Brighton, The Hope
13 Milton Keynes, Craufurd Arms