Q&A
LIFE to bring "total energy and slurs" to their set at Slaves' album launch show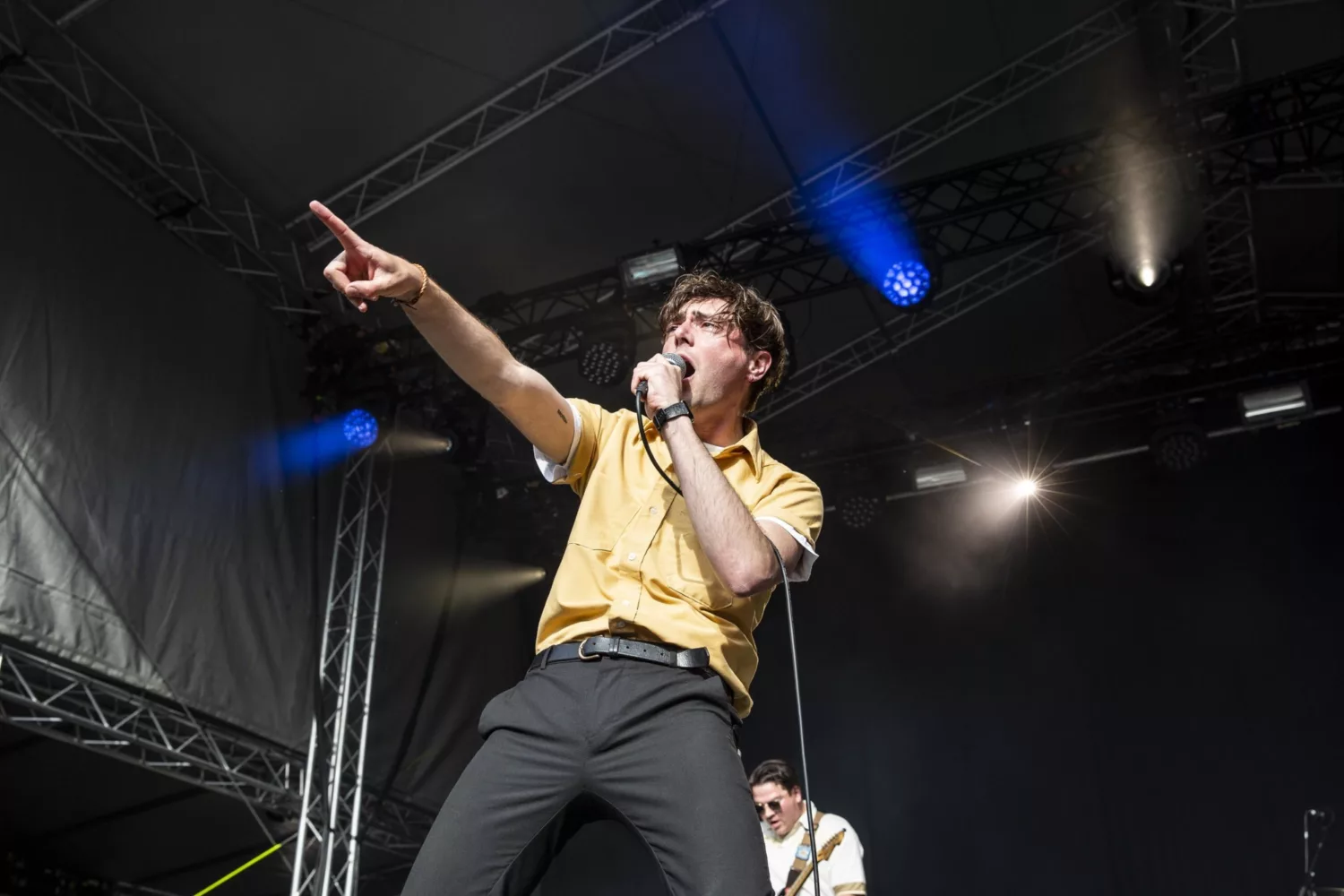 Photo: Emma Swann
The Hull quartet will be warming up the crowd at London's Old Blue Last this evening.
To celebrate the release of Slaves' new album 'Acts of Fear and Love', the duo will be throwing a very special launch party this evening at London's infamous boozer The Old Blue Last. That's not all: they've invited along a host of friends to join in the fun, including the incendiary Hull quartet LIFE, who'll be warming up the crowd tonight.
Ahead of their slot, we had a quick catch up with the band's formidable frontman Mez Green, about what's been going on in camp LIFE, and what have been some of their own stand-out acts of fear and love.
Hello there Mez! What's been going on in the world of LIFE recently?
We've been mooching around at festivals, we dropped a teaser track in the shape of 'Grown Up' and mostly, we've been getting all creative in Hull writing new tunes and making new sounds ready for Album 2.
You're playing at The Old Blue Last for Slaves' launch party this eve - how're you looking forward to it?
I'm proper looking forward to it, Laurie and Isaac are the best. I am more excited about this show than the futuristic vision I had, which involved the cast of friends re-uniting for a lush episode where Joey eats them all at turkey-giving.
And for anyone out there who's not seen you live yet, what should they be expecting? Will you be showcasing any new material?
Total energy and slurs. Oh, and respect. We've been playing a lot of new material at the festivals this summer, it's been great! There will definitely be new music on offer.
Slaves' new album is titled 'Acts of Fear and Love' - what's the best act of love you've witnessed recently?
Love is the key to everything. I felt some recently but I can't say where, too romantic and all that.
And what about some of your fears?
I fear traditional education. I fear the cutting of youth provision. I fear we have no food left in our warehouses. I fear for the innocent children trapped on borders. I fear the well-hung bat from Pocklington.
…excellent. So, what've you got coming up later in the year?
September sees us bunk on down in London for two weeks to record album 2. We can't wait; also we get to fly to Orleans and Hamburg during the session, which will be nice for intoxicating purposes… and team building.

Get your copy of the latest issue