Album Review
Slaves - Acts of Fear and Love
4 Stars
Their tales of 2010s disillusionment are a resounding success.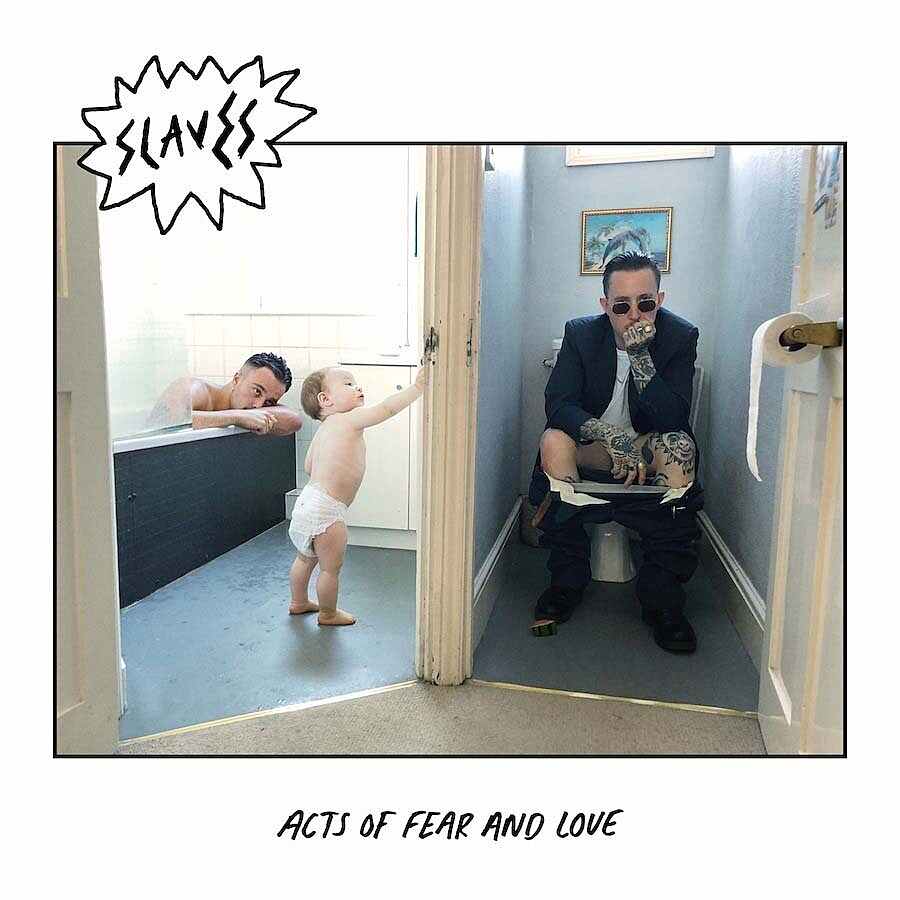 If Blur's 'The Great Escape' perfectly encapsulated mid-'90s Thatcherite Britain in all its middle-class aspirational kitsch, 'Acts of Fear and Love', Slaves' third - does a decidedly similar job sifting through today's grimy suburban rubble. 'Magnolia' is - after all - literally about the ubiquitous wall paint colour. "Daddy's got a new girl / young enough to be his kid / making up for lost time / things he wishes that he did", recalls 'Daddy', while opener 'The Lives They Wished They Had' muses on presenting our best selves online - and includes the humorous couplet "approach with caution / I've got my muscles to an intimidating proportion". In short, 'Acts of Fear and Love' is - in the true Britpop tradition - an album that tells stories.
If that doesn't sound like the Slaves you think you know - well, quite. The pair, by now well-versed in the pummelling punk shown off on 2015 debut 'Are You Satisfied?' and 'Take Control', released the following year, have audibly broadened their horizons here, and to pleasing effect. If you think we're leaning on some particular Essex boys a little too much, have a listen to highlight 'Chokehold' and tell us that "uh uh uh" backing vocal doesn't sound familiar. There's also a delightful Weezer-esque riff on 'Photo Opportunity', another of the best tracks here, Isaac Holman swapping his perpetual roar for vulnerability. "Metacognition got me hiding away," he murmurs. "my pockets are full / but the forecast is grey."
There are still some heavy moments, mind - 'Bugs' is a joyous thrash, while 'Artificial Intelligence' brims with doomy grunge. The closing title track, meanwhile, is a masterclass in tension, the sprawling, layered textures contrasting well with Isaac's spoken-word.
After releasing two albums in such quick succession, 'Acts of Fear and Love' was probably the first chance Slaves had to try anything different. And by keeping enough of the old - and allowing themselves the space to go a little heart-on-sleeve - their tales of 2010s disillusionment are a resounding success.