Ones to watch
Neu Recommended (Another Sky, Grand Pax, Lokoy & more)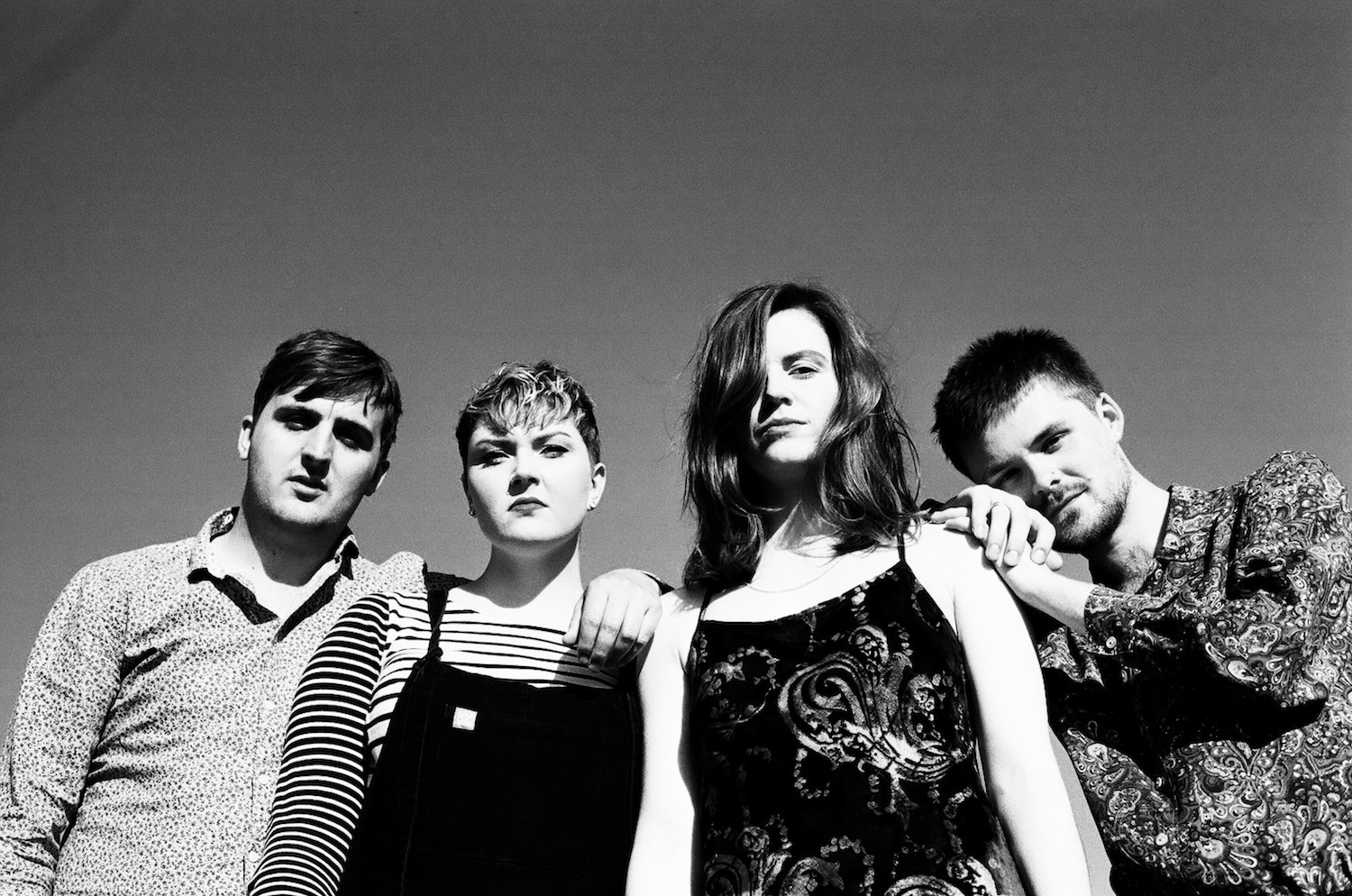 Our monthly guide of the buzziest new acts around.
Our Neu section is all about finding the buzziest new bands and artists poking their heads above the water right now, and then telling you about them immediately.
Neu Bulletins - shared every Wednesday - are DIY's guide to the best new music. They contain every single thing that's been played at full volume in the office, whether that's a small handful or a gazillion acts. Just depends how good the week's been.
Alongside our weekly round-up of discoveries, there are also Neu Picks. These are the very best songs / bands to have caught our attention, and there's a new one every weekday. Catch up with the most recent picks here.
Once a month, we also share Neu Recommended, our list of who's pricking our ears at the moment and why you should be just as excited by them as we are. Featuring Another Sky, Grand Pax, Lokoy and more, here's your next buzzy update.
Fiction signings crafting weird and wonderful soundscapes.
New Fiction signings Another Sky come firmly from the weirder, more experimental end of British rock music: shades of Radiohead can be found all across their early cuts. Latest track 'Avalanche' showcases their promise best, a slowly creeping death march that's as invigorating as it is unsettling. "These days have no up or down," they sing, but as Thom Yorke and co do so well, Another Sky make the mundane sound majestic.
Listen: The intense battle cry of new single 'Avalanche'.
Similar to: The weirdness and inventive nature of alt-J moulded into something fresher and darker.
Trip-hoppy tracks to fall into from mysterious London songwriter.
We first heard of London multi-instrumentalist Grand Pax when she played our Hello 2018 show at London's Old Blue Last back in January. The love affair began instantly, and she's only going from strength to strength as we get to half way through the year. Her self-titled debut EP - out on Blue Flowers - is a pool of trip-hop-influenced, Warpaint-esque dreams that it's all to easy to dive into and lose yourself in.
Listen: The gorgeous, dreamy 'Comet'.
Similar to: A dream pop band starting out in early-'90s Bristol.
Nilüfer Yanya associate furthering London's prowess for silky neo-jazz.
He's a member of Nilüfer Yanya's live band, but Luke Bower also makes creamy, horn-flecked guitar pop of his own as Lucy Lu. A debut EP released recently is a tantalising introduction, and adds yet another name to the list of young Londoners making a new home on the fringes of jazz and pop.
Listen: Promising debut EP 'Lucy Lu Vol. 1'.
Similar to: Puma Blue, ALASKALASKA.
Sløtface bassist going solo with slinky summertime alt-pop.
Lasse Lokøy's day job as bassist of Norwegian pop-punkers Sløtface is a world away from his new solo material as Lokoy. Debut single 'Malibu' recalls Caribou at his most enthused and energetic, and is a brilliantly unexpected left-turn.
Listen: The low-key carnival of debut track 'Malibu'.
Similar to: Mount Kimble, Unknown Mortal Orchestra.
Psychedelic Porn Crumpets
The newest addition to the oddball Aussie psych canon.
It's almost fitting that Perth's Psychedelic Porn Crumpets are named as ludicrously as they are; hailing from the same Aussie hotbed of psych that brought us King Gizzard and the Lizard Wizard and Tame Impala, and managed by Arctic Monkeys' team, it'd be kind of weird if they weren't. Luckily, they've got the musical chops to back it up too, producing the kind of riff-heavy wig-outs to immediately rival their peers.
Listen: 'Cornflake' - recently re-released for the UK with a suitably trippy video - is a joyous delight.
Similar to: Staring at a magic eye poster for a really, really, really long time. But with sound.