New Music Guide
The Neu Bulletin (Helena Deland, Colin Caulfield, Delaire, the Liar & more)
DIY's essential, weekly guide to the best new music.
Neu Bulletins are DIY's guide to the best new music. They contain every single thing that's been played at full volume in the office, whether that's a small handful or a gazillion acts. Just depends how good the week's been.
Alongside our weekly round-up of discoveries, there are also Neu Picks. These are the very best songs / bands to have caught our attention, and there's a new one every weekday. Catch up with the most recent picks here.
After the recent release of synth-pop infused 'Claudion', Helena Deland's latest track 'Rise' offers up a new side to the Montreal musician. 'Rise', taken from upcoming release 'From The Series of Songs 'Altogether Unaccompanied' Vol. III & Vol. IV.', is a track that seems to make time still, pairing a gently-plucked guitar line with Helena's warm, rich vocals in an alt-folk number that's clearly an indicator of her versatile talents. (Rachel Finn)
Colin Caulfield - Looking For Revenge
Partisan's new signing and DIIV keyboardist Colin Caulfield makes blissful guitar pop to trip out to. New track 'Looking For Revenge' centres around the singer's silky vocals and an 808 drum beat, but it's the weird and wonderful samples that pop out from the sides that give the track its identity and wonder, elevating the track to something experimental and limitless. (Will Richards)
Delaire, the Liar - Guilt & Recourse
Two-piece Delaire, the Liar have a mission on new track 'Guilt & Recourse' and proceed to crash their way there, all inhibitions out the window. The incessant vocal delivery is reminiscent of the yelps of Becca Macintyre of Marmozets, while the track's winding, dissonant middle nods more to midwest emo from the '90s and even the piercing, unpredictable guitars of At The Drive In. A lot of influences here, then, but the way they're melted together means it succeeds in not just existing as a reproduction of the past. (Will Richards)
Lala Lala - Water Over Sex
Lala Lala - the Chicago-based project of Lillie West - is back with the second track from upcoming album 'The Lamb'. Over shoegaze-y guitars, Lillie gives a punch of emotional feeling as she tackles a paranoid feeling "that any good fortune I encountered would be subsequently taken from me to 'balance the scales'" in an introspective track that looks inwards but still manages to feel uplifting. (Rachel Finn)
Yorkshire's Far Caspian have been steadily building a name for themselves making hazy guitar pop to chill out to. New track 'The Place' offers a delightful dose of much of the same, delving into, as the band describe it, "overthinking things in social situations and feeling like you aren't contributing enough to conversation because you're feeling awkward". Awash with mesmirising guitars and dreamy vocals, we'd be lying if we said we couldn't relate. (Rachel Finn)
SLIME CITY - Less Jools More Top Of The Pops
With lyrics spat as if they're attempting to conjure up the spirit of a the not-even-dead Russel Mael of Sparks atop an erratic, grungy backdrop, with debut track 'Less Jools More Top Of The Pops', Glasgow newcomers SLIME CITY are very much for those of us who revel in weirdo post-punk. Their sound shouldn't be a surprise to fans of the band they were formed from the ashes of - the B-movie obsessed We Are The Physics - but with a message to be celebrated - "When did the music become so middle class?" - they ask, and who doesn't want the world's greatest music show to return, anyway?! - they're an adrenaline shot of noisy fun. (Emma Swann)

Get your copy of the latest issue
More like this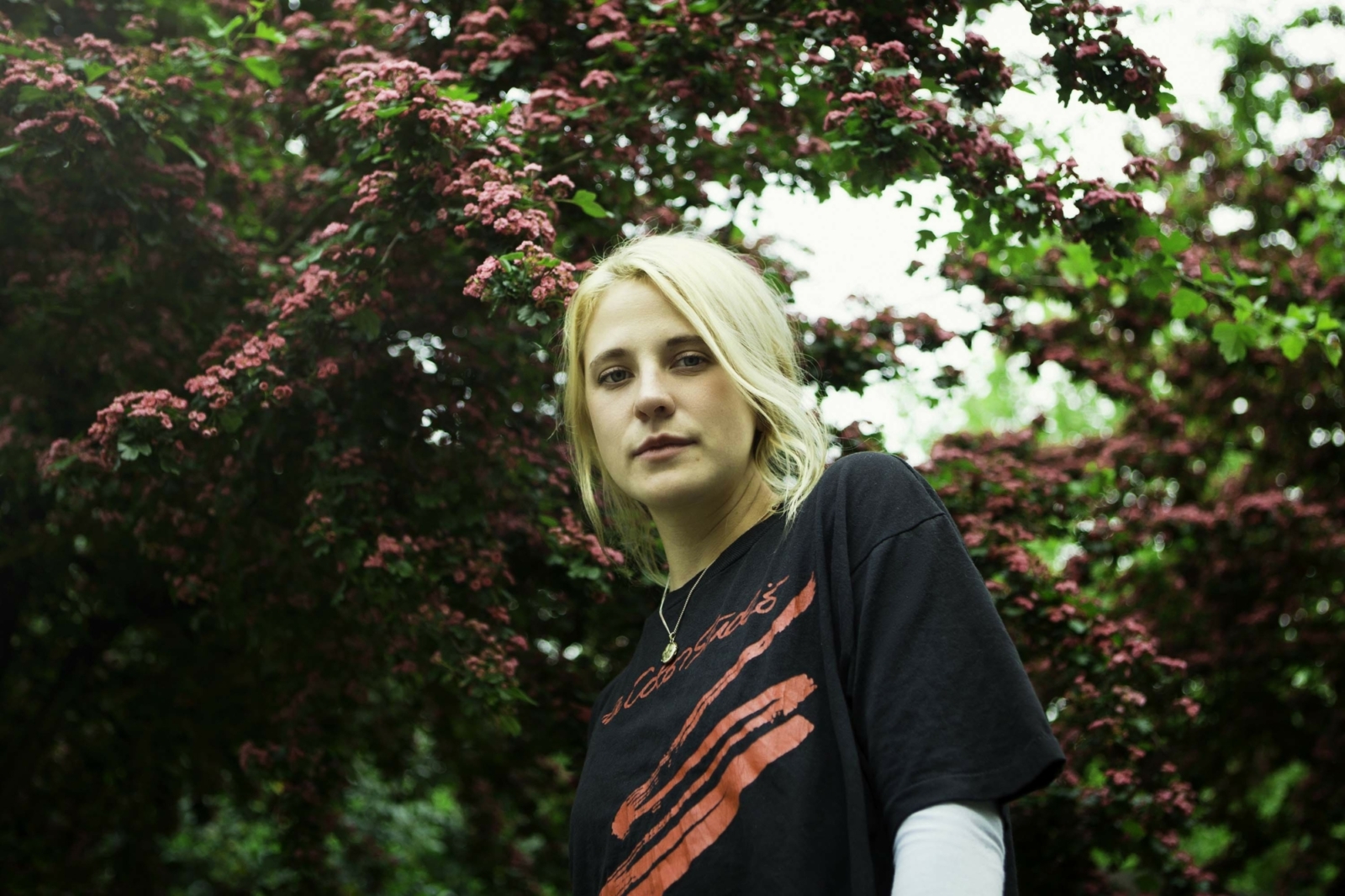 Making music that spans both synth-pop and folk, Montreal artist Helena Deland is one to watch out for.