Have You Heard?
Squid - The Dial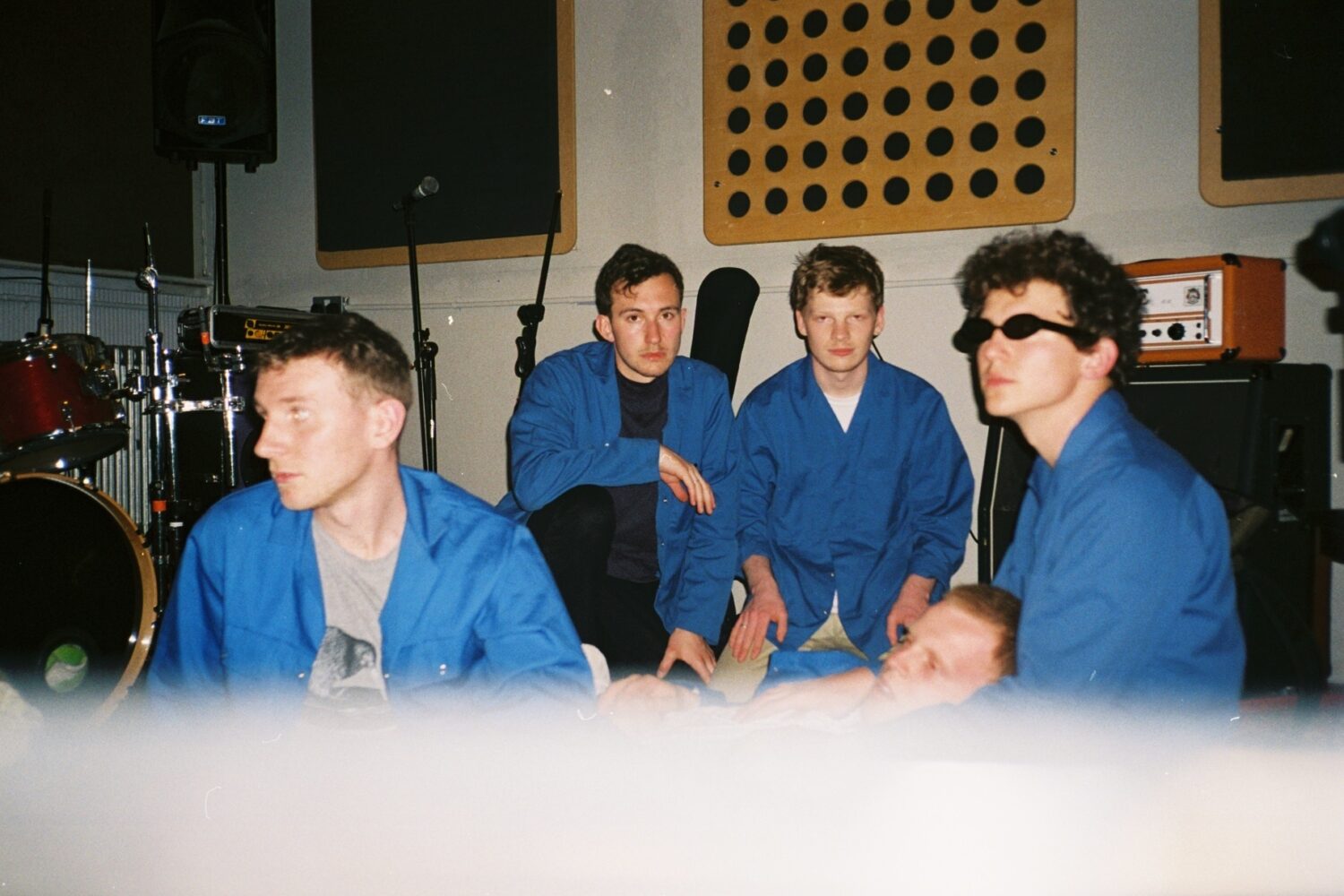 Funky, weird-as-hell, intense, catchy: this Brighton bunch appear to have the lot.
There's something endearingly ramshackle about new Brighton bunch Squid. On recent track 'Terrestrial Changeover Blues (2007-2012)', they brought woozy shoegaze, intense krautrock and a whole lot more to the table: it was an enticing cocktail, but one that left plenty still to find out about what sort of band they really were.
The picture begins to look clearer on their fantastic new single 'The Dial', released by acclaimed London label Speedy Wunderground, though. When the track trundles into life, it feels more akin to mid-'00s New York City rather than late '10s Brighton - it possesses the same kind of chunky backbone that holds every LCD Soundsystem song together so brilliantly - but it slowly morphs into something weirder and more indebted to the scrappy earliest recordings of Foals.
"The dial doesn't change, the dial stays the same," vocalist Ollie Judge sings, then shouts, then positively bellows as the track bounds along. Beginning with a tight drum beat and relatively taut, funky guitar strut, the instrumentation gets more intense and impassioned with every next run-through, Ollie's vocals rising alongside.
"The song is about a dear loved one suffering a horrible illness in hospital," the band say of the track. "At the point the patients' blood is being taken by the nurse we imagined them all turning into vampires and sucking the blood from the patients." A dark twist to an ultimately sad story, for sure, and it's transmitted on 'The Dial' via an intensely dark thrash.

Taking inspiration from the weirder end of the rock canon to create something as catchy as it involved, as funky as it is heavy, all while swerving pure pastiche, Squid have shown themselves to be something really special on 'The Dial'.