Album Review
Nothing - Dance on the Blacktop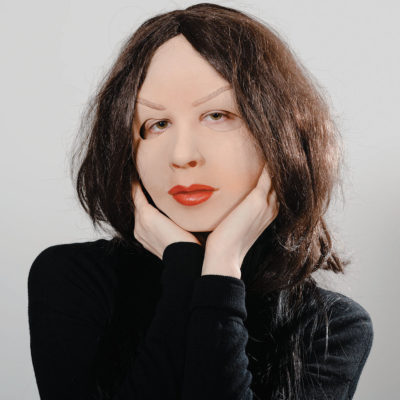 While it won't mean everything to everyone, it's certain to mean everything to someone.
Released: 24th August 2018
Label: Relapse
Approaching third album 'Dance on the Blacktop' there's more mileage and scars to Nothing than most bands could handle. Frontman Domenic Palermo was attacked following a gig in 2015, leaving him with permanent brain damage - and more recently, a diagnosis of CTE (Chronic Traumatic Encephalopathy) a neurodegenerative disease that often occurs in NFL players and other contact sports that sustain repetitive head injuries. That same year, they found themselves caught up in the furore created by pharma criminal Martin Shrekli, postponing the release of second album, 'Tired of Tomorrow' until May 2016.
Despite the width of the Atlantic separating them, Nothing boast a sound that is poised oddly between Glasgow, Manchester and Oxford. An elegant and intoxicating mix of grunge, shoegaze and Britpop, these four guys from Pennsylvania sound exactly like they've been honing their craft in British basements, dragging their feet through the footsteps of The Jesus and Mary Chain, Slowdive and Ride.
Wasting no time with the pleasantries of introductions, they dive straight in with 'Zero Day', a dense and evocative blend of splendour and decay. The dreamlike vocal fades in and out of focus, lending only certain words prominence: "emotionless" floats out as the mist clears long enough for a razor sharp riff to rip through the haze, before once again being engulfed the all-encompassing sonic assault. Beauty and grace being burnt out by searing intensity, before returning as fresh shoots on a scarred earth is a recurring theme throughout. Nothing demonstrate great intelligence in knowing when to strain every sinew into reaching for the darkest, deepest corners, and when not to. 'You Wind Me Up' sees the band take on a more uptempo approach, with a bouncing, strutting tunefulness that comes across like The Stone Roses with all the amps on eleven. It's when they hit the higher gears that they really shine, with 'I Hate The Flowers' the foursome meld 20 years of squealing guitars and detached poetry into a potent blend of euphoric highs and endless falls into nothingness. That's not to say 'Dance on the Blacktop' is entirely without missteps, as 'Us/We/Are' veers far too close to 'Creep' by a short-lived, little-known band by the name of Radiohead.
For a band so obsessed with the meaning of life or perhaps the nihilistic, obvious lack of meaning, it's appropriate to craft an album with all the pitfalls, missed opportunities and, most importantly, triumphant successes of that period between birth and eventual, inevitable death. On grander terms, Nothing represent the adrenaline shot shoegaze might need, as one of few genres that hasn't been mined to the point of near emptiness.
While 'Dance on the Blacktop' won't mean everything to everyone, its considered construction, intriguing philosophising and plain old barbed-wire hooks mean it's certain to mean everything to someone.
More like this