Track By Track
NOTHING talk us through their new album, track by track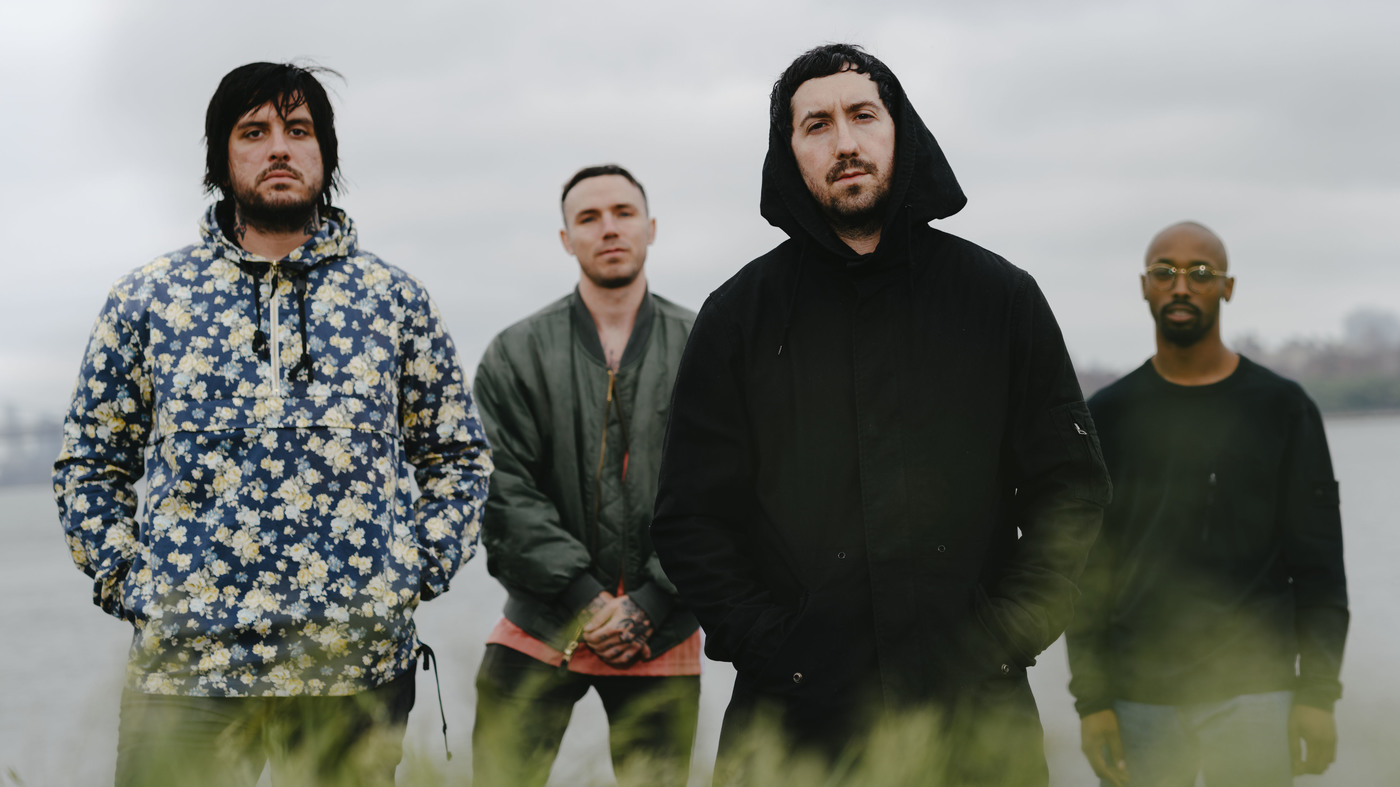 'Dance On The Blacktop' is out now via Relapse Records.
After their 2014 breakout album 'Guilty Of Everything' and its follow-up 'Tired Of Tomorrow', Philadelphia four-piece NOTHING last week returned with new album 'Dance On The Blacktop'.
Created in the wake of frontman Domenic Palermo's experience of being diagnosed with the early stages of neurodegenerative disease Chronic Traumatic Encephalopathy (CTE), perhaps unsurprisingly 'Dance On The Blacktop' is full of explorations of difficult experiences and feelings across the album's nine droning, dreamy tracks.
We asked Domenic to run us through each track on the album, which you can listen to in full below.
Nothing will be touring the UK this December - see their tour dates here.
There's a poem by Lovecraft called Nemesis that I thought about often when writing 'Zero Day'. He wrote, "I have seen the dark universe yawning. Where the black planets roll without aim, where they roll in their horror unheeded, without knowledge or lustre or name."
The amount of difficulty a person faces when attempting to close the door on all sense, meaning, or value when thinking on our existence is hard to put into words. I've laid awake countless nights contemplating life and death, its hostile uselessness, and why I'm one of the few who choose to see it that way, yet manage to move onward. So I suppose in that sense, 'Zero Day' is a song of paradoxical enlightenment but also one of revolt.
I wrote 'Blue Line Baby' about a girl who grew up in the Kensington section of North Philly, who succumbed to the call of heroin at a very early age, but also wanted to keep it wide enough so that anyone from the area could recognize its substance. I used street names and landmarks of the area to mask a common story of the children down there who are faced with these immeasurable odds and therefore forced to learn at an early age how unforgivable life can be with just one turn. The Blue Line is the Elevated train that continually hovers over these streets. It's the soundtrack to this story and many like it and as it roars overhead back and forth.
This song is basically about trying to live a standardised life with someone who is suffering from a plethora of mental illnesses. Sorry Cece.
When demoing Brandon and myself left my apartment cause we were having writer's block. We were gonna get a beer and a shot and come right back. 11 hours later we returned to the apartment annihilated and even more utterly useless and empty headed than when we had left. The song is about using self destruction as a form of inspiration when the world can't give any... and leaving your debit card at the bar two nights in a row.
It's hard to tell what is what when you're dealing with a new illness. I was diagnosed with the early stages of CTE after an MRI when I went to the doctor complaining of heightened levels of fear, paranoia, anxiety, anger, confusion, and a 2 ton wet blanket of dark depression. Trying to manage them all while still holding on to your daily life can be quite the task. It's like a large cast of characters living in a single brain causing each other panic and hysteria. Even with numerous pharmaceutical drugs or research into the disease, you find yourself merely trying to keep the car on the road.
I got the title from the Graham Greene novel, Brighton Rock. This book has so many strikingly similarities to my group of friends and upbringing. A unique mob of children who found themselves together for no other reason besides that they didn't belong anywhere else and were fists in the air ready to lash out at that world because of its cruelty. Wars in the streets, losing innocence, learning of love and only finding beauty once it's out of reach. I wanted a song to praise these absurd heroes.
I've been referring to humans as flowers since the earliest days of NOTHING (Mine Is Clouds, etc) for their beautifully sad and literal life/death cycle is so relatable. Brandon and myself wrote this love song about New York City and the strong sense of impending doom it leaves on you as you exit you coffin sized apartment. As you might see from the title it's a nod to the agoraphobic anthem by Strawberry Switchblade, 'Trees and Flowers', but also somewhat of a sequel to our song from Tired Of Tomorrow, 'Vertigo Flowers'. It's very much about things seemingly getting better on the surface as we pile on more concealers, but in actuality there is a major malfunction in the foundation and things are more unstable than they have ever been.
When I was just a little boy my Dad used to make me wait for him on the porch at our home when I did something wrong. He drove a big red Lincoln at that time. I remember how terrified I was waiting to see those headlights wrap around the corner and trample all over the houses across the street like they were the horses of his chariot. This song hits on several different levels for me. Its very much about my Father and his never ending struggle to find peace, but mainly I'm using him as an example to convey my expectations for this existence and its chaotic self. What a turbulent life we live. Battles upon battles, wars upon wars. We hurt each other, we do unspeakable things to the people we love. We look for salvation and we end up in a ditch of filled with 6 inches of rain water, face down and lifeless.
(Hope) Is Just Another Word With A Hole In It
There is too much static in my head that needs to be distracted with music and writing. I'm constantly over working myself trying to perfect something that in the back of my mind I know, truly doesn't matter, but I do this as a means of survival at this point. I already know that the words will fall in all the right places and nothing will change, things will never align. Shooter takes aim, shooter misses. I'm not sure what I'm looking to accomplish when I find myself shrouded in pages of paper scribbled with meaningless nonsense for 15 songs without composition, but I do know at this point, its completely necessary.