Interview
Let Us Prey: Anna Calvi
​Anna Calvi's third album 'Hunter' finds her rawer and realer than ever before.
In the spring of 2018, a red mist descended on Anna Calvi. A ruddy flush suffused her Instagram, tinting lusty pictures of surrealist beauties, a closeup of smeared lips, a naked back painted with French words: "mute and blind here I am, dressed in thoughts that you lend me". It was the first bloodshot glimpse into the world of her third album 'Hunter', a record the colour of flesh, lust, danger, alarm, life.

In June, London got its first live taste in a wild show at Heaven, during which Calvi dropped to her knees, wailing with both guitar and voice like never before, in the middle of a runway projecting into the crowd.
"The record is very much about contrasts," says Calvi, who has graciously agreed to give up her Friday night to talk on the phone about the album. "About once being very powerful and strong, but then also [having] moments of real intimacy and vulnerability… I wanted to get the extremes of contrast even more onstage. When I'm there on my knees screaming, it's incredibly exposing for people to witness me completely and utterly unleash my whole sense of my body, but at the same time it's very confrontational and powerful. I feel like the stakes are high for both me and the audience."
'Hunter', an album that lives on the tips of its nerves, is full of high stakes. Where once Calvi's presence glistened with hauteur, now it is red-raw, grabbing you as forcefully as the dancers clasp at her face and throat in the erotic, unsettling video for lead single 'Don't Beat the Girl Out of My Boy'. The song, says Calvi, reflects on how soon children are restricted by gender ("when I was a child, I felt like I was a little boy and I hated being put in anything remotely female") but also on "the defiance of happiness".
"I wanted to show that me and this person were very happy together," she explains, "and if somebody else outside of our pure bubble of love tries to disrupt it I am wholeheartedly ready to defend it with my life. That's what the screaming's about. It's like: don't you dare try and ruin this pure, beautiful moment."
Calvi's two previous albums had expressed her sexuality in songs such as 'Eliza' and 'Suzanne and I', or her sense of gender in 'I'll Be Your Man', but it's a subject she's not addressed head-on until now.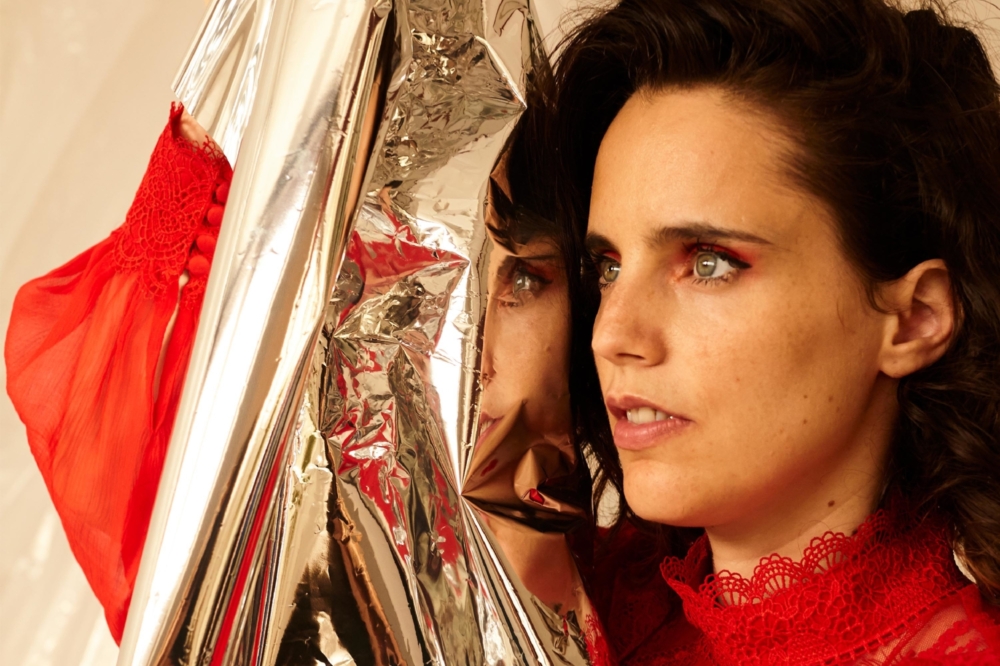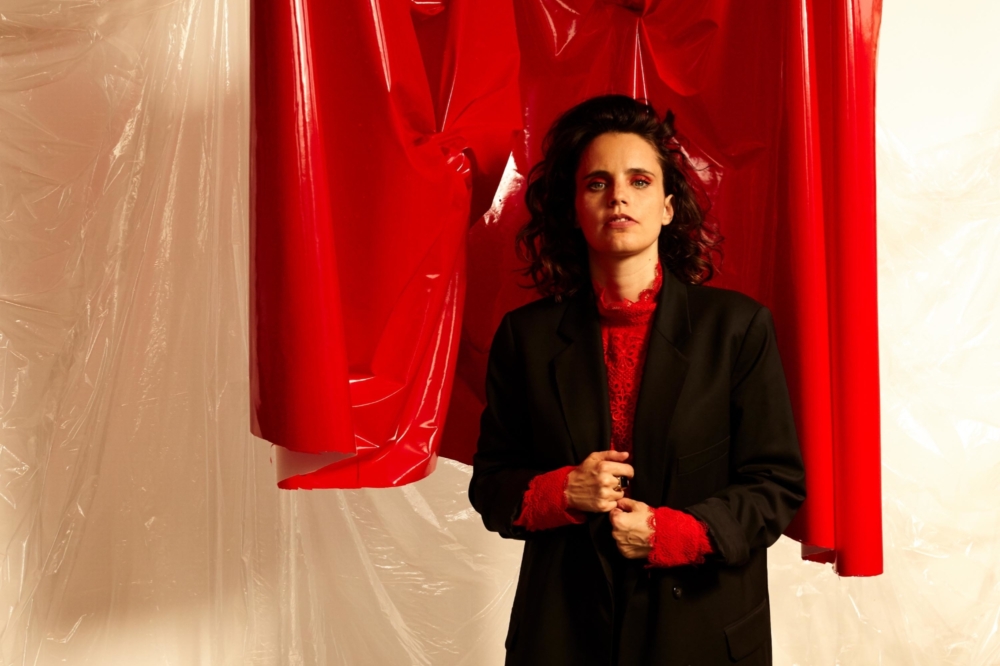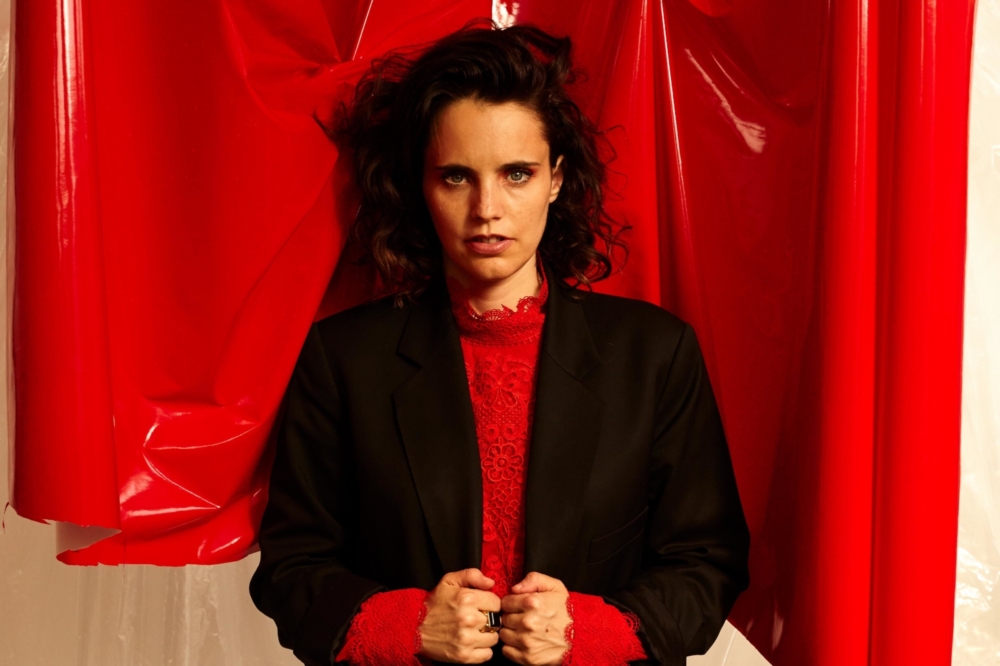 "I didn't want it to feel like a cerebral record, it's meant to be emotional, and of the body."
"I think that when my first record came out and there were quite a few songs about women on it," she muses. "I almost didn't notice that they were about women because it was just normal for me. I felt slightly exposed, I think. And I was worried because I saw how Beth Ditto got treated in the early 2000s being openly gay… It would be like an article began, "Beth Ditto, lesbian" and I thought that was so ridiculous, to define her by just calling her that and not calling her a musician."
Calvi, though, wasn't singled out in the same way. "It felt that people were just listening to my music and those that needed to hear the queerness, they heard it, and those that didn't need it for whatever reason they didn't notice it. I don't feel restricted - I don't think I ever did - but I think I feel more defiant now."
'Hunter' steps boldly into the current open discussion around gender and sexuality. Its title reflects a woman taking on a traditionally male position of strength and active pursuit. "I imagined the teenage me, what kind of representation of a woman would have actually been helpful, especially as a queer teenager," says Calvi. "This idea of a woman being a hunter and going out into the world and seeing it as hers, being the protagonist of her own story, and just searching for pleasure in whatever ways that she wants, without any sense of shame, felt quite an important thing for me. I'd broken up with someone after eight years and I was now with someone new, living in France, and I guess I was sort of enjoying having to start over again and find out what I wanted from my life."
Songs such as 'As A Man' and 'Alpha' play luxuriously with sex, gender, power and language. "We assume when we hear the word 'alpha' that we're talking about a man," says Calvi. "The way we use words affects our sense of self. And I just felt that it was important that it isn't gender-specific, this trait. A lot of the strongest people I know are women, because they have to be."
The way the words are delivered, too, is a revelation – Calvi's voice ranges from banshee scream via seductive falsetto to hot-and-heavy half-spoken. "I've always been kind of interested in the lower tones of my voice in the past," she says, "but I wanted this record to be more visceral and more wild, less controlled, and exploring a higher register while still singing really loud felt like a really good way of exploring those emotions. When you sing that loud and that high, it takes all of your body to be able to do it, there's literally no space to have any other thought or any other emotion than the one that you're trying to express. It's a very honest way of singing in that I found it to be very in tune with the kind of record I wanted to make."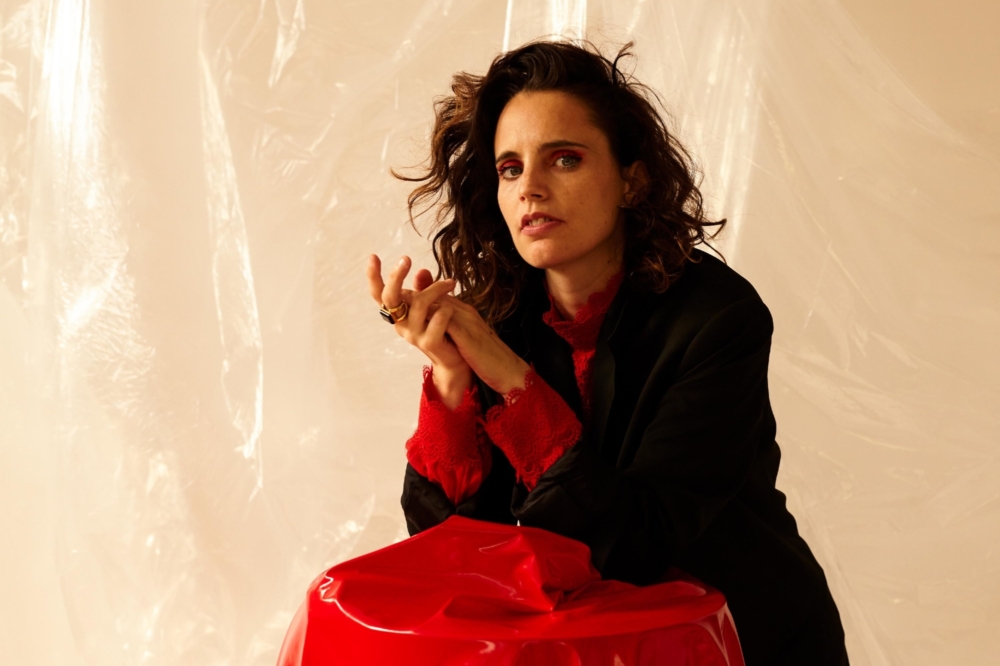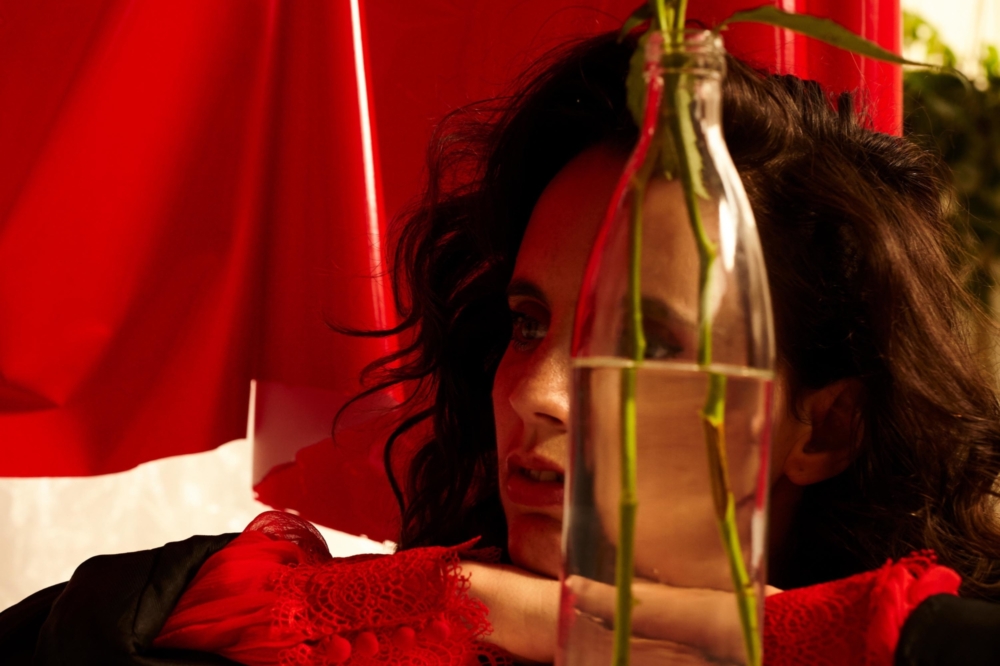 "I don't feel restricted - I don't think I ever did - but I think I feel more defiant now."
That record was a long time in the coming; her last album, 'One Breath', was released in 2013. But Calvi, waiting until she had something she really wanted to say, wasn't idle in the meantime, collaborating with Marianne Faithfull on the track 'Falling Back', David Byrne on the Strange Weather covers EP and the Heritage Orchestra in a series of live performances. Last year, she wrote the music for her first opera, The Sandman, based on the ETA Hoffmann story of lust and monsters and madness, directed by experimental theatre director Robert Wilson.
"It was a very high-stress situation," she explains. "He was improvising the whole thing, and he would just go "play something" and I would just have to improvise pieces right there and then in front of 30 people. I was inspired by how high his stakes are… this idea of really taking risks and being on the edge I think I learnt from him, and I definitely tried to have some of that making the record."
Joined by new producer Nick Launay, with her longtime band of multi-instrumentalist Mally Harpaz and drummer Alex Thomas abetted by Bad Seeds bassist Martyn P Casey and Portishead's Adrian Utley on keys, she spent late nights in the studio chasing the right feeling. "I didn't ask myself too many questions other than: what does this music make me feel. I didn't want it to feel like a cerebral record, it's meant to be emotional, and of the body."
'Hunter''s bodily, emotive shock is a vital, beautiful addition to the ever-growing canon of records boldly and openly exploring queer identity; Calvi herself has been inspired by Christine and the Queens, Perfume Genius and Ezra Furman. "It feels like an exciting time in that people are asking questions like 'Is this really all there is?' and 'Can't things be better?'," she asserts. "And I think that's really important and I hope that it causes lasting change."
We're not living in utopia yet; and 'Hunter''s most striking track, the extraordinary, churning, tropical fever that is 'Indies or Paradise', finds Calvi "down on my knees, crawling through the trees like an animal", still hunting for happiness, for freedom. "That song is about how people are eternally optimistic," says Calvi. "The idea that love can somehow save you from the shit. We all trudge through the mud and dirt of our lives, with this idea that if only we could meet someone that we would somehow get away from the bad stuff…. It feels religious, somehow, this belief in love. I find it both tragic and really beautiful."
'Hunter' is out 31st August via Domino.