Album Review
Darwin Deez - 10 Songs That Happened When You Left Me With My Stupid Heart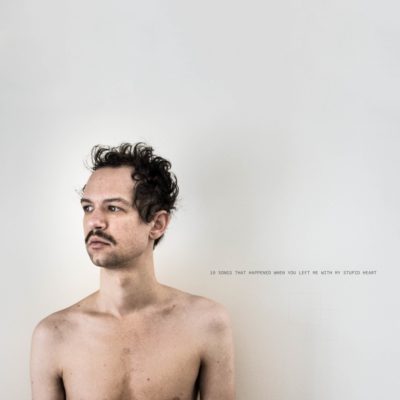 Nuggets of joyful indie-pop.
Label: Lucky Number
Released: 31st August 2018
Known initially for breakout radio hit 'Radar Detector' and dancing to other peoples' records at their live shows, Darwin Deez, spearheaded by Darwin Smith, have been putting out eclectic earworms for the best part of a decade.
'10 Songs…' opens with our man Darwin eulogising a woman who "wears a lot of black and isn't very trusting" on 'The World's Best Kisser'. This top snogger is established as the key protagonist throughout '10 Songs That Happened When You Left Me With Your Stupid Heart', and thankfully for the listener, she inspires some nuggets of joyful indie-pop.
The stand-out moment is 'Queen of Spades', a track which recalls Passion Pit at their most colourful. 'The World's Best Kisser' also makes great use of some 808-style autotune, while further down the track-listing 'All My Friends' sees the band experiment with staccato electronic beat to good effect. There's plenty to discover here on a diverse record that takes a lot of interesting turns, and while there are some unsuccessful moments, there's also plenty for indie-pop fans to get their teeth stuck into.

Get your copy of the latest issue
More like this