News
A new Arctic Monkeys exhibition is launching in London and Sheffield this month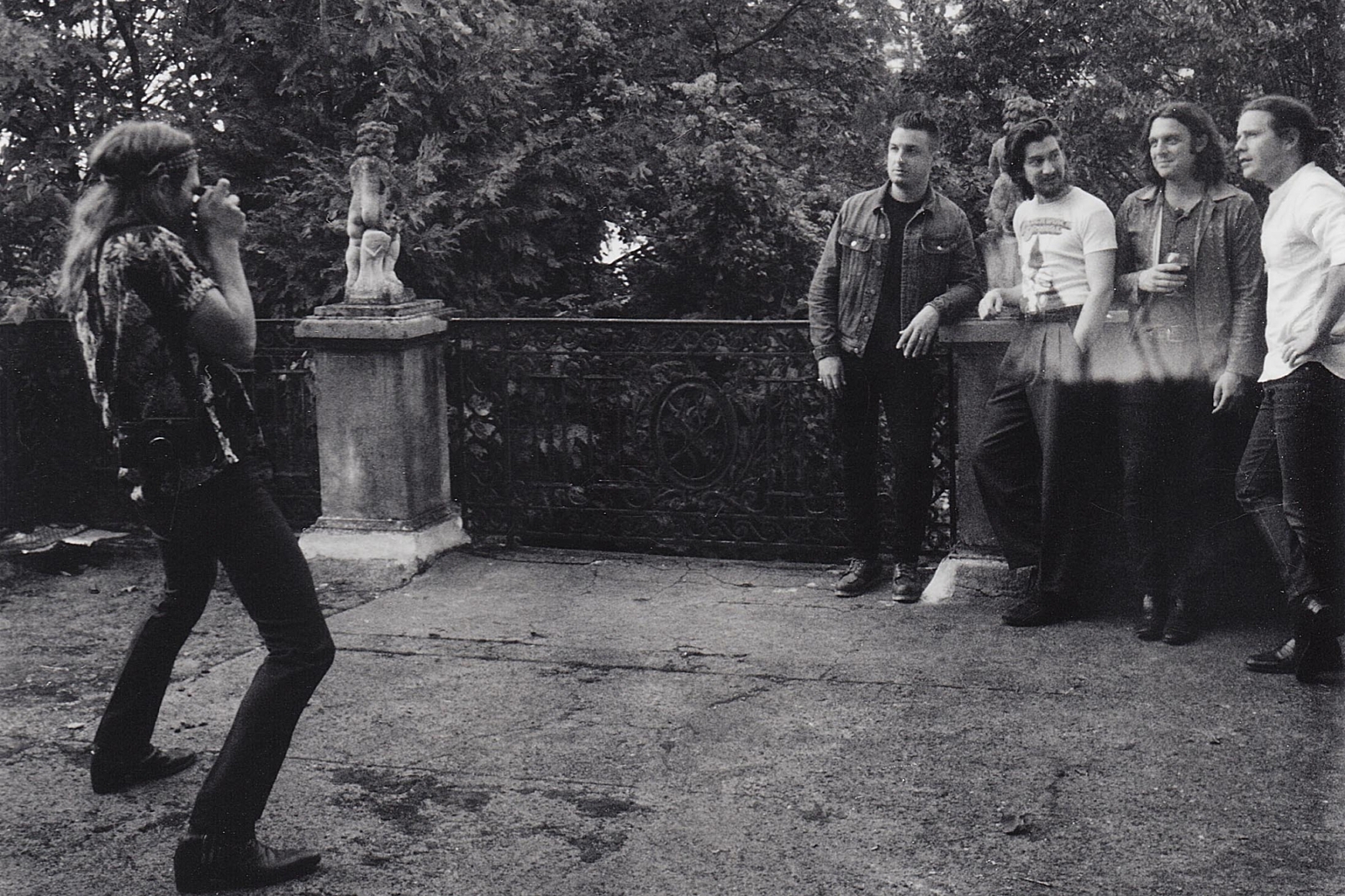 Photographer Zackery Michael has curated an exhibition about the making of the band's newest album 'Tranquility Base Hotel & Casino'.
More good news for Monkeys fans! To coincide with Arctic Monkeys' upcoming shows in London and Sheffield this month, a new exhibition has been announced, curated by the band's long-time photographer Zackery Michael.
The exhibition - cleverly titled 'AM:ZM' - will take a deep dive into the band's new album, 'Tranquility Base Hotel & Casino', showcasing previously unseen photographs of the band taken during the making of and tour of the record.
You'll also be able to see a version of the Tranquility Base Hotel & Casino model, originally created for the sleeve by Alex Turner; art posters from each of the live shows performed this year and an exclusive short video outlining how the album came to life, directed by the bands videographer, Ben Chappell.
And if that wasn't enough, the band and Zackery Michael have also announced that there will be 25 limited edition, signed prints of each image by Zackery Michael and a limited number of live tour posters available to purchase at the exhibitions.
Revisit our review of 'Tranquility Base Hotel & Casino' and see all the details for the upcoming exhibition below.
LONDON EXHIBITION
When: Sunday 9 September until Thursday 13 September from 11am until 7pm daily.
Where: 67 Great Titchfield St, Fitzrovia, London W1W 7PT.
More info: The London exhibition is a free and ticketed event open to all ages. There will be eight 45-minute time slots per day with 70 spaces per slot. Tickets for each time slot will be available at 5pm on Wednesday 5th September from here https://arcticmonkeys.seetickets.com with a maximum of 2 tickets per person. Tickets will be named and ticket holders will be asked for ID on arrival. Applicants will be emailed their tickets and they must show the email or a print out of the email on arrival, along with their ID.
SHEFFIELD EXHIBITION
When: Monday 17 September to Sunday 23 September, from 11am until 7pm Monday to Saturday and 11am until 4pm on Sunday.
Where: KIAC, 40 Ball St, Sheffield S3 8DB.
More info: The Sheffield exhibition is a free event and open to all ages. No tickets required.