Album Review
Spiritualized - And Nothing Hurt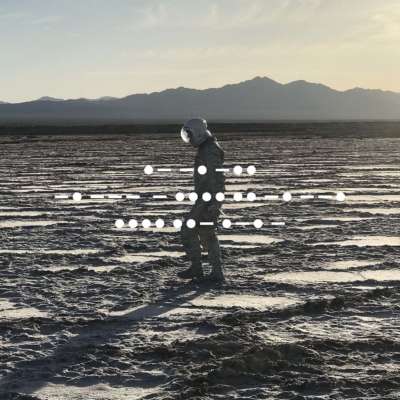 An album that only re-affirms his unique and inimitable talent.
Label: Bella Union
Released: 7th September 2018
Six years have passed since Jason Pierce released the widely praised 'Sweet Heart Sweet Light', and it has at times felt like a new Spiritualized record may simply be wishful thinking. Having undergone chemotherapy for an unspecified illness in 2012, Jason's physical health has been a cause of concern, while financial constraints have also had a hand in his reduced output. With the release of 'And Nothing Hurt', he's continued to hint that this may be his final album.
'And Nothing Hurt' is the first self-produced Spiritualized record, with almost all instruments played by Jason, painstakingly recorded onto a laptop in his East London home. Resultantly, the glossy finish of 'Sweet Heart Sweet Light' is absent, contributing to a more rough and earthly-sounding record. It benefits the distinct Americana influence that is present here; first suggested by the ukulele intro to 'A Perfect Miracle', and later accentuated by the roaring guitar solo on album highlight 'I'm Your Man', and the bluesy noodling of 'Here It Comes'.
Other songs revisit the hallmarks of the Spiritualized sound like a heady nostalgia trip. 'On The Sunshine' is a cacophonous groove fuelled by whirring licks and bustling drums, in the same vein as 1997's riotous 'Electricity'. 'The Morning After', meanwhile, feels like a sibling to 2012's 'Hey Jane', a topsy turvy bassline taking centre stage across eight minutes of ripping distortion and saxophone solos. Final track 'Sail On Through' harks all the way back to 1992 debut 'Lazer Guided Melodies', with a gospel choir joining in on the lilting chorus, before twinkling xylophones and morse code beeps see out a blissful coda.
It's the sombre, waltzing lullaby of 'The Prize', though, that ultimately provides the album's most poignant moment. Its sensational climax of swelling brass and choral strings is the most quintessentially Spiritualized segment here. But it's Jason's lyrics on this track that speak the loudest. "Time hands you a shotgun for a while; gonna be shooting like a star across the sky; gonna burn brightly for a while, then you're gone".
Here's hoping that the man they call Jason Spaceman isn't completely burned out yet, because this album only re-affirms his unique and inimitable talent.
More like this