News
Young Fathers win Scottish Album of the Year Award 2018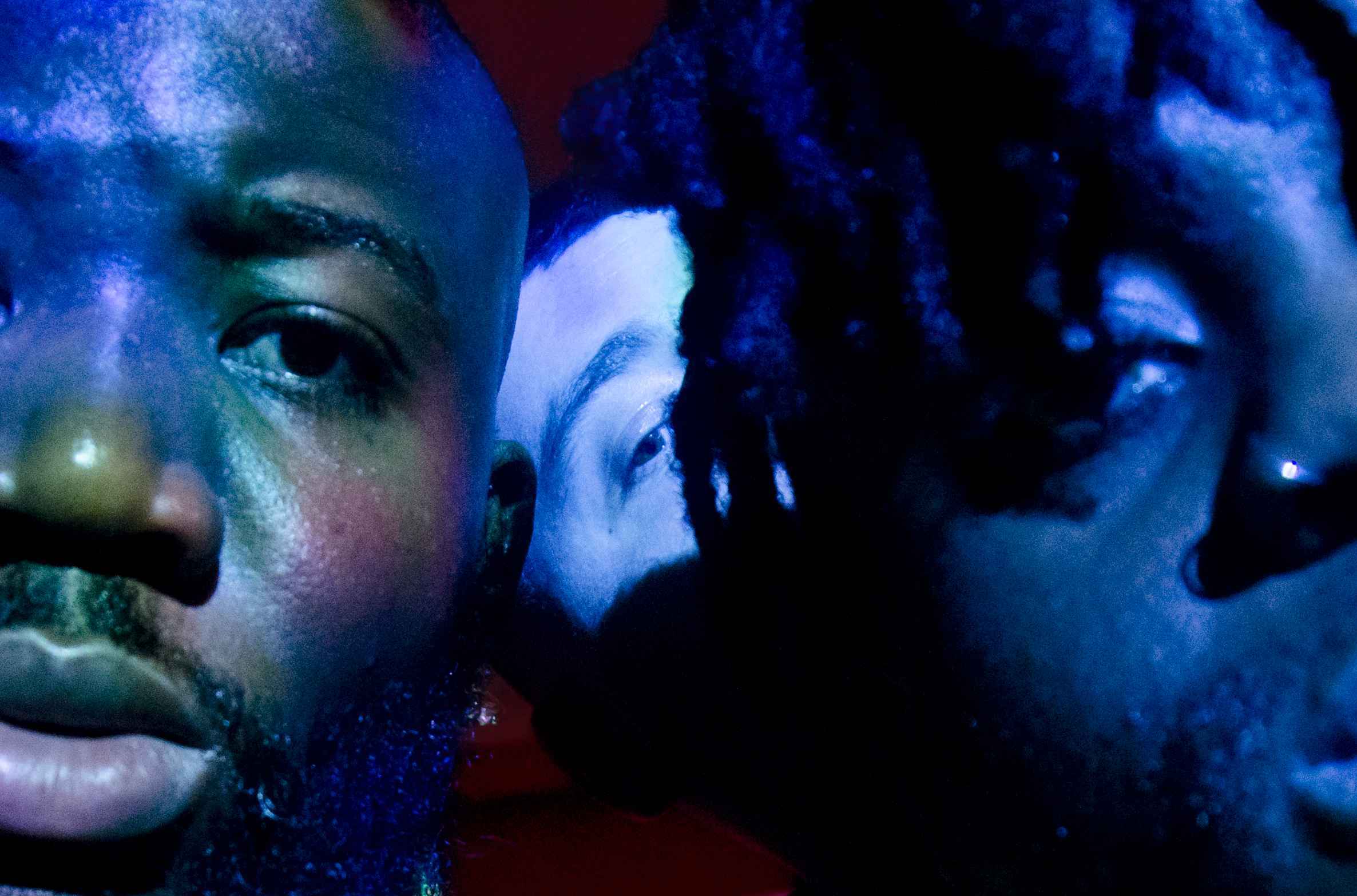 Photo: Nwaka Okparaeke
The Edinburgh trio are the first act to win the prize twice.
Young Fathers have won the Scottish Album of the Year Award 2018 for 'Cocoa Sugar'.
The band - who also won back in 2014 for 'Tape Two' - are the first act to win the award twice. They were presented with the prize last night at a ceremony at Paisley Town Hall.
Alloysious Massaquoi said "We want to thank everyone who voted, it's fantastic for Scotland and diversity in music. This is a total surprise and an honour for us to win it twice and make history. We are obviously a multi-racial group who stand for openness, kindness, and love."
Robert Kilpatrick, General Manager at Scottish Music Industry Association (SMIA), added: "A huge congratulations to Young Fathers for winning 2018's Scottish Album of the Year Award. 'Cocoa Sugar' is a fantastic, world class record, which showcases the band's incredible song writing talent and musicianship. Having previously won The SAY Award for 'Tape Two' back in 2014, as well as The Hyundai Mercury Prize in the same year for 'Dead', they continue to go from strength to strength, defying expectations and creating some of the best music to have come out of Scotland. A truly well-deserved win from an outstanding, crucially important Scottish act."
The shortlist also included Franz Ferdinand's 'Always Ascending', Mogwai's 'Every Country's Sun' and Siobhan Wilson's 'There Are No Saints'.
BABE - 'Kiss & Tell'
Best Girl Athlete - 'Best Girl Athlete'
Franz Ferdinand - 'Always Ascending' (Public vote winner)
Golden Teacher - 'No Luscious Life'
Karine Polwart With Pippa Murphy - 'A Pocket Of Wind Resistance'
Kobi Onyame - 'Gold'
Mogwai - 'Every Country's Sun'
Out Lines - 'Conflats'
Siobhan Wilson - 'There Are No Saints'
Photo: Euan Robertson