Booking now
Mom + Pop announce tenth anniversary celebrations ft Courtney Barnett, Sleigh Bells, Sunflower Bean and more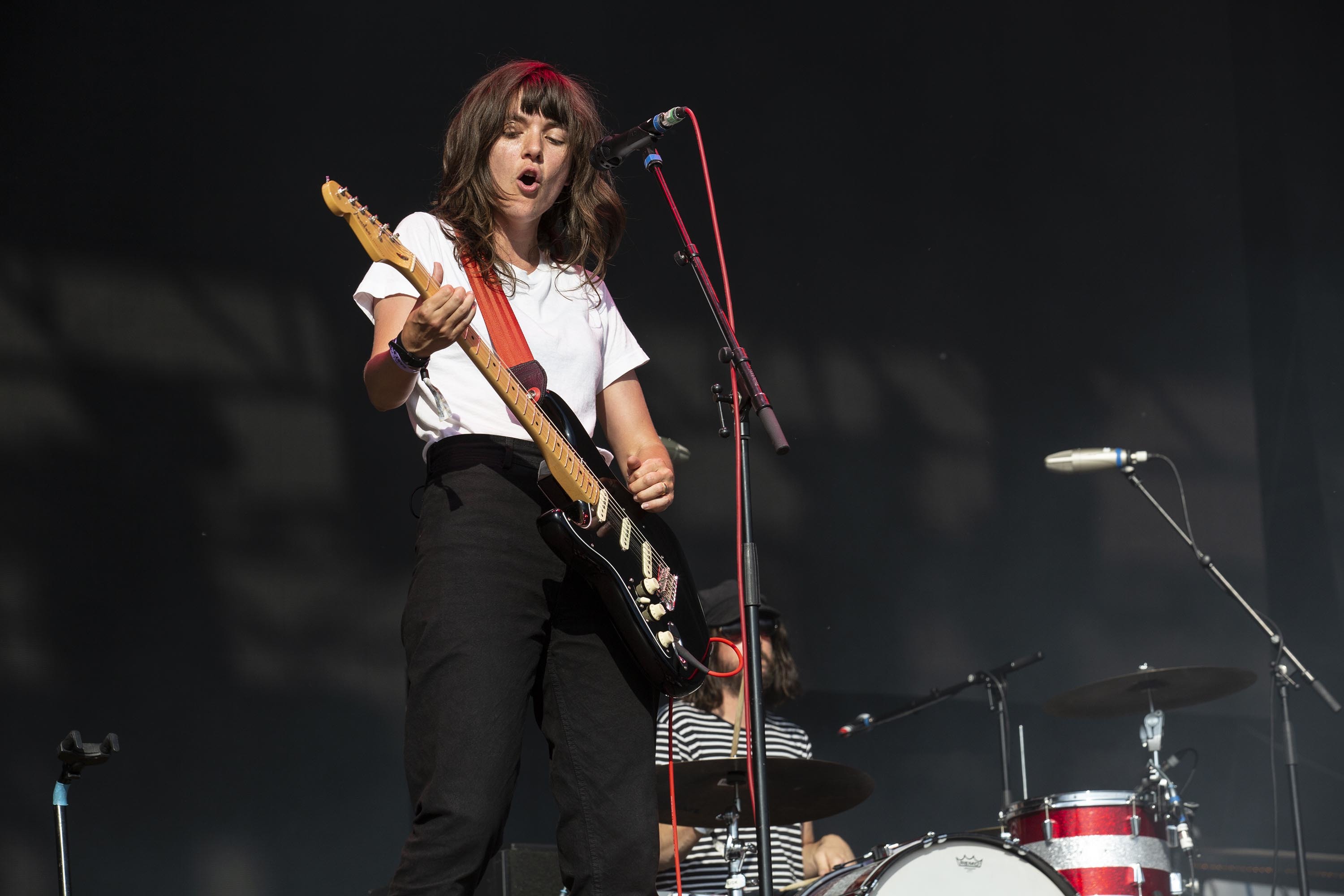 A previously unreleased Sleigh Bells song is also streaming now, from an upcoming boxset.
US label Mom + Pop is celebrating its tenth anniversary soon, and has announced all sorts of goodies to mark the occasion.
First off, there's a gig happening at Brooklyn Steel on 22nd October, featuring Courtney Barnett, Alice Merton, Sleigh Bells,Sunflower Bean, Neon Indian, Tom Morello.
Then they're also set to release a new boxset - '10 Years of Mom+Pop' - on 23rd November as part of Record Store Day Black Friday. It's set to feature three LPs, of covers, rarities and greatest hits from their catalogue.
An unreleased Sleigh Bells song called 'Holly' is now streaming in advance of the release.
Get more details on the Brooklyn show here, and view the boxset's tracklisting and listen to 'Holly' below.
—
LP1 - Covers
1. Lucius—Ghosting
2. Sunflower Bean—Infinity Guitars
3. FIDLAR—Frances Farmer Will Have Her Revenge On Seattle
4. Andrew Bird—The Crown Salesman
5. Tokyo Police Club—Since You've Been Gone
6. Lady Lamb—Come Save Me
7. Ashe—No Roots
8. Joshua Radin—13
9. Freelance Whales—Don't Just Sit There
10. An Horse—Help I'm Alive
11. Bayonne—Lost Dreamers
LP2 - Rarities
1. Courtney Barnett—Small Talk
2. Metric—Breathing Underwater (Mahogany Session)
3. Neon Indian—Annie (Martin Rev Remix)
4. Sleigh Bells—Holly
5. Polica—Come Find Me
6. Alice Merton—Back To Berlin
7. Tom Morello ft. Serj Tanian and Attlas—A Higher Frequency
8. Jon Spencer Blues Explosion—Foot Face
9. Ingird Michaelson—Giving Up
10. Jagwar Ma—Another Dub In The Sun (Live from Dark Mofo)
11. MNDR—Passional Attraction

LP3 - Greatest Hits
1. Flume—Never Be Like You
2. Neon Indian—Polish Girl
3. Metric—Help I'm Alive
4. Jai Wolf—Indian Summer
5. Alina Baraz—Electric (feat. Khalid)
6. Sleigh Bells—Rill Rill
7. Courtney Barnett—Avant Gardener
8. Jagwar Ma—Come Save Me
9. Tash Sultana—Jungle
10. Alice Merton—No Roots
11. Lucius—Turn It Around
12. Ingrid Michaelson—Girls Chase Boys