Neu Get To Know… Jerry Paper
Learn more about the LA native making weird and wonderful pop.
Hello and welcome to DIY's introducing feature, Get To Know… With two new acts a week, the feature pretty much does what it says on the tin: getting you a little bit closer to the buzziest new acts that have been catching our eye as of late, and working out what makes them tick.
Recently we introduced you to Liverpool-based singer-songwriter Pizzagirl, brilliantly exciting new Brighton bunch Squid, new Bella Union signings Pom Poko and Portland native Black Belt Eagle Scout. Next up, it's Jerry Paper!
Across his short time in the spotlight so far, the LA native has collaborated with Weyes Blood, recorded with BADBADNOTGOOD's Matty Tavares and more, making weird and wonderful pop to lose yourself in.
His new LP 'Like A Baby' is due next month, and we speak to the singer about early musical inspirations, dream collaborators, and how "your ego is not your amigo".
Listen to recent single 'Grey Area' (ft Weyes Blood) and read our interview below.
Describe your music to us in the form of a Tinder bio?
Trying foolishly to make you laugh and cry at the same time.
What's your earliest musical memory?
Bringing in a CD of Powerhouse by Raymond Scott to share with my school at an assembly and staring intently at the floor, deeply embarrassed, waiting for it to finish. Great track.
Who were some artists that inspired you when you were just starting out (and why)?
I was obsessed with the song "Dealer" by Scott Walker when I started releasing my music in 2010. My entire project at the time was based on making music as perfect and minimal as that song. I failed.
You're based in Los Angeles - what's the music scene like there at the moment? Are there other artists breaking through at the same time that you take inspiration from?
Not sure I'm much of an expert on the music scene out here as I'm a bit of a homebody. I get deepest inspiration from singing "Adia" by Sarah McLaughlin at karaoke.
"Trying foolishly to make you laugh and cry at the same time."
Who would be your dream collaborator?
Hmmm, Donald Fagen or Burt Bacharach. Too hard to pick.
Musically or otherwise, what are you most looking forward to in 2018?
Finally sharing my new LP with this world.
If people could take away one thing from your music, what would it be?
"Your ego is not your amigo."

Get your copy of the latest issue
More like this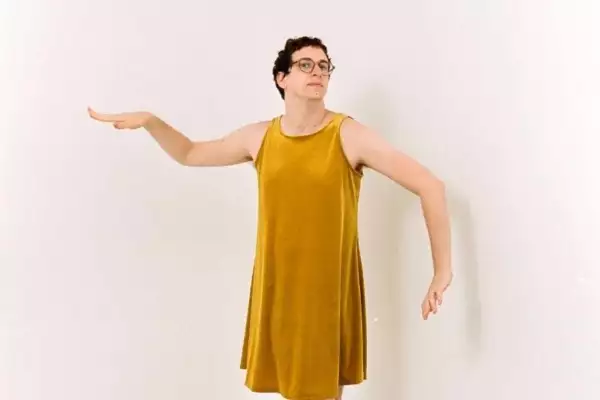 Learn more about the LA native making weird and wonderful pop.
DIY's essential, weekly guide to the best new music.