Interview
Mind Control: Pale Waves
In the spotlight immediately, Pale Waves have had to learn on the job and do it fast. With their debut album, Heather Baron-Gracie looks set to transform from buzzy young star to genuine teenage icon.
The first time DIY properly encountered Pale Waves was back in March of last year, on the band's first real tour when the Manchester quartet were buddying up with Dirty Hit label-mates Superfood and King Nun for a jaunt around the country. Despite only having one single to their name at the time - the super-buzzy 'There's A Honey' - the group already spoke with the hunger of a band aiming eye-wateringly high. "The ambitions are the biggest," affirmed singer Heather Baron-Gracie. "We never didn't believe we could do it," reiterated drummer Ciara Doran. "You know some artists you meet, they're like, 'Oh, maybe I'll make it?' Whereas we know that we will because if you believe in something then you'll work for it."
Fast forward to summer 2018 - still only 18 months after that first single dropped - and Pale Waves stand as a band dangerously close to getting everything they've ever dreamed of. In the interim period they've played Madison Square Garden as part of a massive US tour supporting pals The 1975; toured across Australia, Asia, Europe and basically everywhere else; picked up a nod in the success-guaranteeing BBC Sound of 2018 poll alongside landing at the top of basically every other tip list across the board, and headlined DIY's own Class of 2018 tour, selling out every venue along the way. The list truly does go on.
Now, however, is when Pale Waves have to come good on all that early promise. With 'My Mind Makes Noises' ranking as easily one of the year's most anticipated debuts, the band (completed by guitarist Hugo Silvani and bassist Charlie Wood) now face the transition from buzzy hopefuls to (fingers crossed) genuine successes. "It feels like everything went really mental, really fast and even now it seems surreal. It feels like things are getting bigger and bigger and the train is just full steam ahead now," explains Heather, backstage at Reading Festival ahead of their rammed late-afternoon set. "I do feel a lot of pressure in this band because we've had so much support, especially from the media. But at the same time that pressure is really satisfying and a big compliment that people believe in us. It's good that people can see the potential that we have."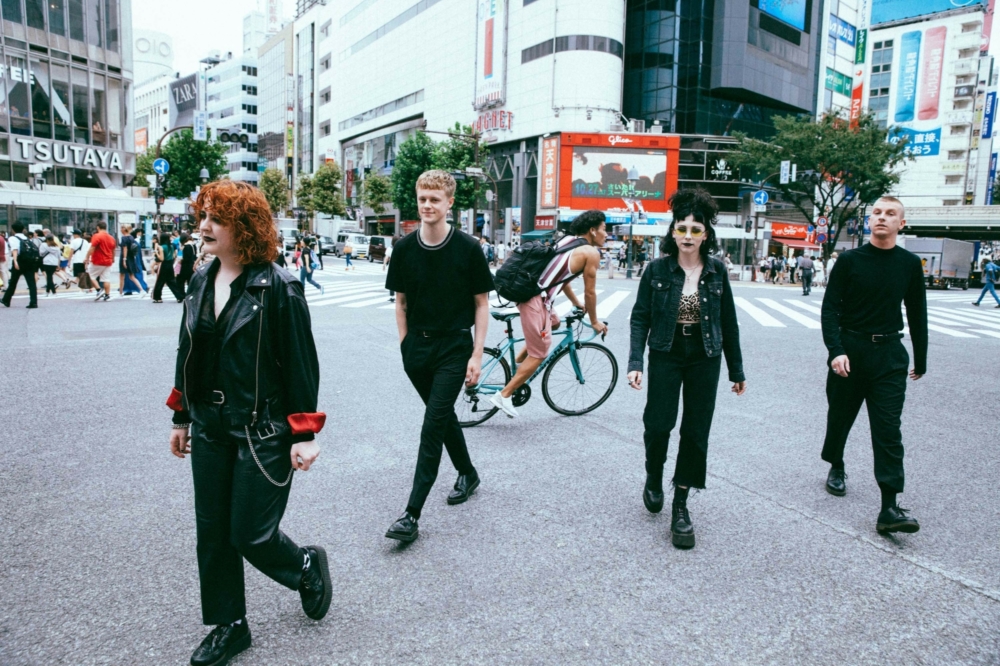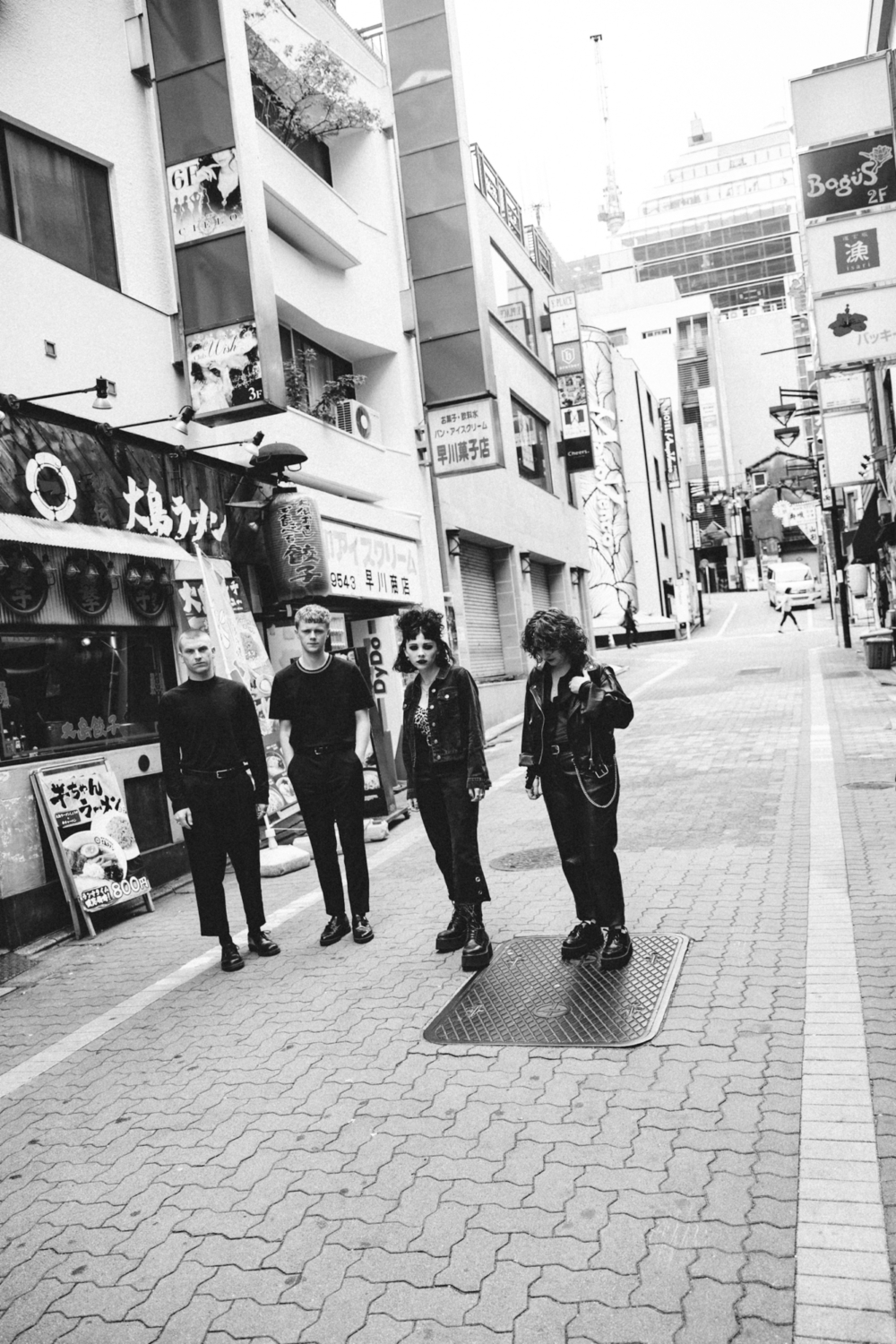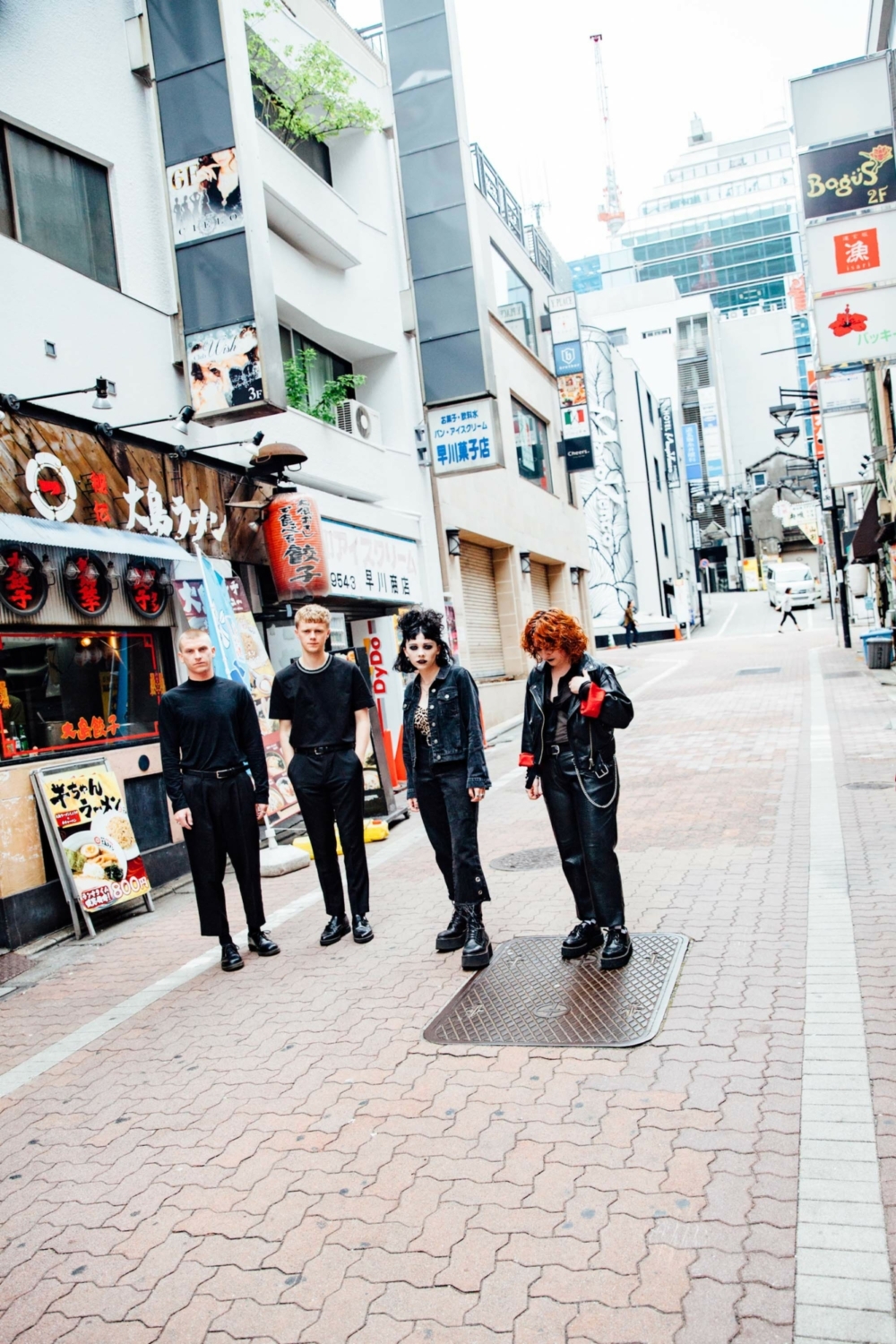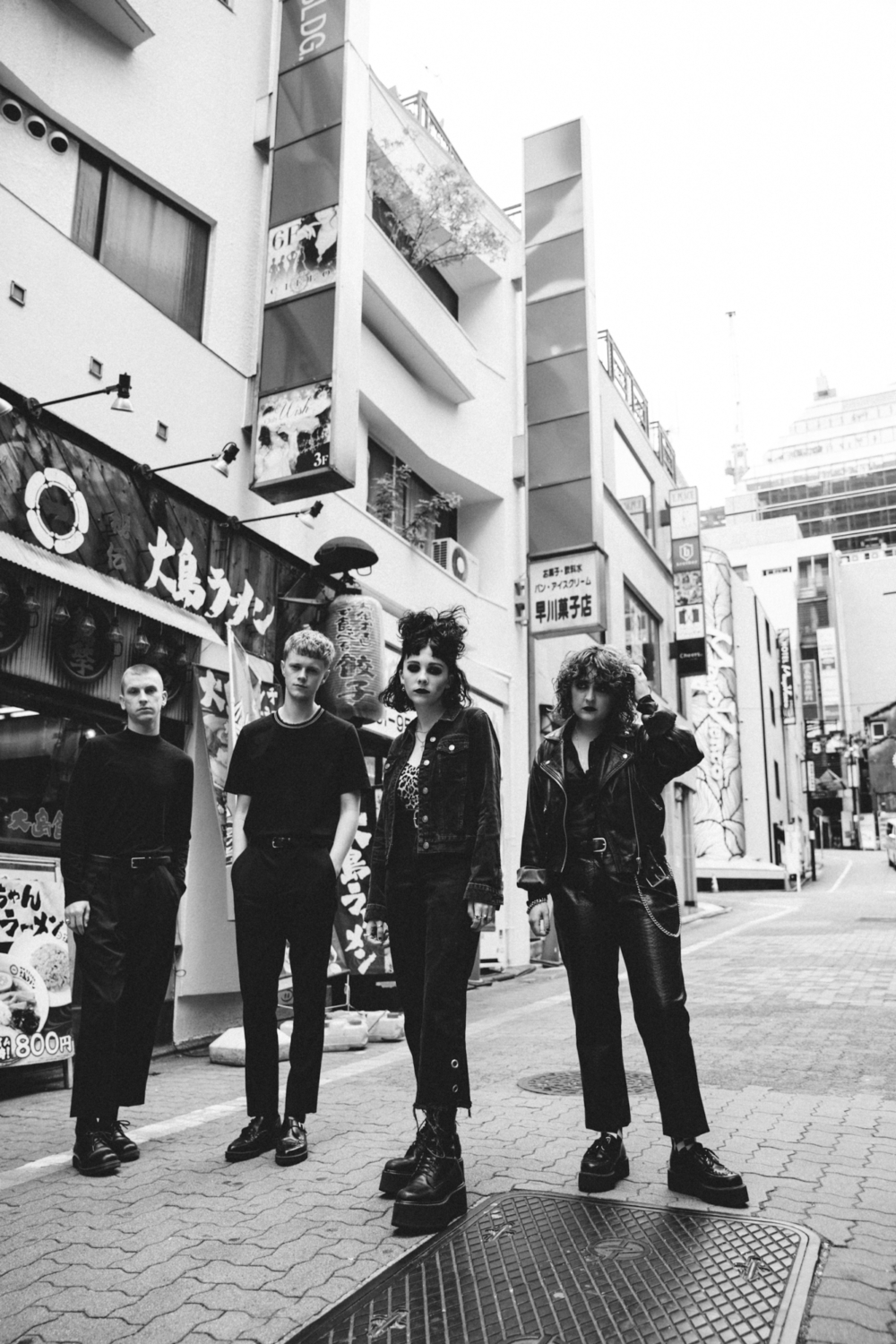 "I feel a lot of pressure in this band."
— Heather Baron-Gracie
There's a quiet confidence to the way the singer - currently sporting evil harlequin-esque make-up, one eye red and the other black - addresses these topics. Though the 23-year-old frontwoman is still understandably overwhelmed by the experiences being thrown at her ("Today we did a signing and before we went out we were terrified that no one would be there, but there was over 300 people. We still get so shocked with everything we do," she notes), there's a clear sense that she's focused and completely ready to wrangle them into her own shape.
If being given the keys to the kingdom so quickly and so young could ruin many, Heather seems impressively rational about the whole thing. "Our band's moving so fast and it's a lot to take in, especially for me being the front-person. Being centre stage and singing these songs that I wrote and that break my heart every time I play them and doing it basically every night. It is a lot to ask of myself but I feel like I can handle it," she nods. "I feel like every front-person has to be a bit bonkers and a bit unstable at times though because there's so much pressure and it's all about you in a way because they're your songs. I'm opening up the most."
"People get offended because we dress like this and play pop music, but we wanna make everything acceptable."
— Heather Baron-Gracie
It's this idea that sits at the crux of Pale Waves' success. Though 'There's A Honey' and follow-up single 'Television Romance' arguably launched the band into the public eye via their association with The 1975 (Matty and George from the band produced both), it's Heather's often painfully open, diary-style lyrics that have cemented their place as cult heroes. Go to any show and you'll find the front rows packed full of teenage girls, often in tears, singing along to every relatable word that comes out of the singer's mouth. Providing a valuable and much-needed mouthpiece for this so-often-underappreciated section of society, Heather's become a figurehead for more than just a natty pop tune. "I had Avril Lavigne as a role model when I was growing up and there's this [condescending] attitude towards her but if you actually listen to her songs, on 'Anything But Ordinary' she's talking about feeling numb so she does stupid things to feel something different. I can relate to her a lot," begins Heather. "I think it's really important for us to take on that role now. Especially on songs like 'Noises' when I talk about body image and self doubt and feeling like you're not smart enough, I feel… " She corrects herself. "Well, I know that song's helped people. A girl started crying today because she said that song had helped her. That's what sticks with me."
Across 'My Mind Makes Noises'' 14 tracks, Heather runs the gamut of the raw, unfiltered emotions of youth. There's the aforementioned 'Noises' with its barbed attacks of low self-esteem ("Heather, you're stupid / I think you might've overdone it again / And the faces that you love are slowly giving up"), and the tentative, nervous romance of 'Came In Close'; the almost shockingly stark post-break up hatred of 'She' ("I take my clothes off / I'm just staring at myself / You wasn't satisfied enough so you fucked somebody else") and the opposite giddy, lovestruck head rush of 'Eighteen'. Perhaps one of the bleakest sentiments, meanwhile, comes in the form of the robotic, autotuned 'Loveless Girl'. "A lot of people said when I was younger that I was a bit cold and a bit dead inside," shrugs Heather. "I was just trying to figure myself out, I think. I feel like people were intrigued by me because I wasn't a typical high school girl, and they wanted me to be this person and to be obsessed with them but I just wasn't, as brutal as that is. And then they got angry with me because I didn't give them what they wanted…"
The album ends with an acoustic ballad, entitled 'Karl (I Wonder What It's Like To Die)'. Far from cold and emotionless, it's filled with an almost uncomfortable level of sadness and pain. "Karl's my grandad. And I feel like, even though it's about a certain person, it will really touch people," says Heather. "I played that song to everyone in the band and [some of my] family members and most of them cried when they first listened to it. I wanted the acoustic song to be really raw and to make people feel uncomfortable and a bit anxious listening to it. It's a really traumatic song, but I wanted that."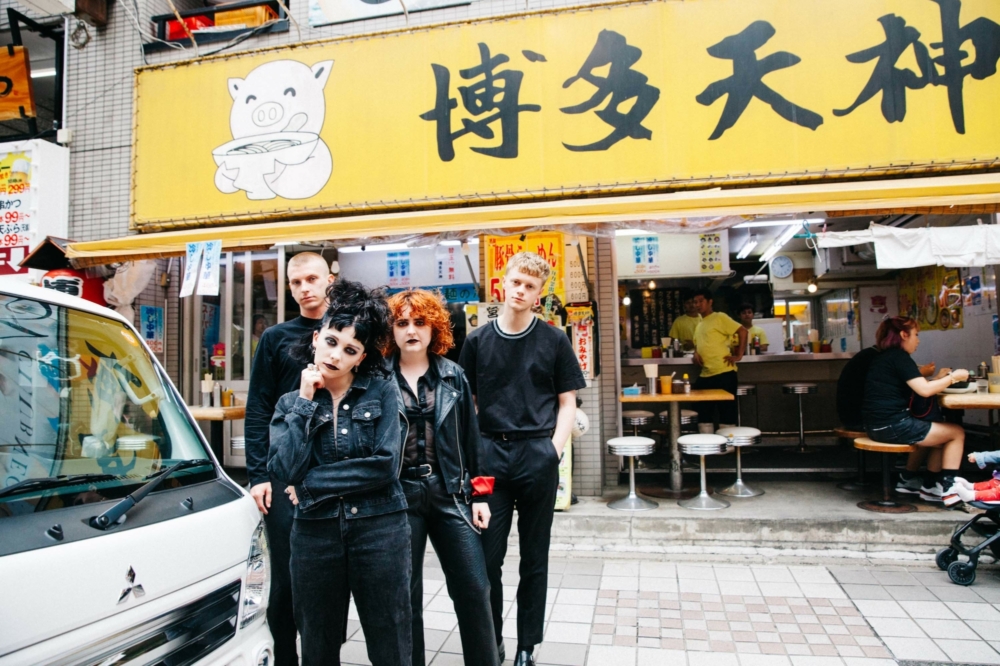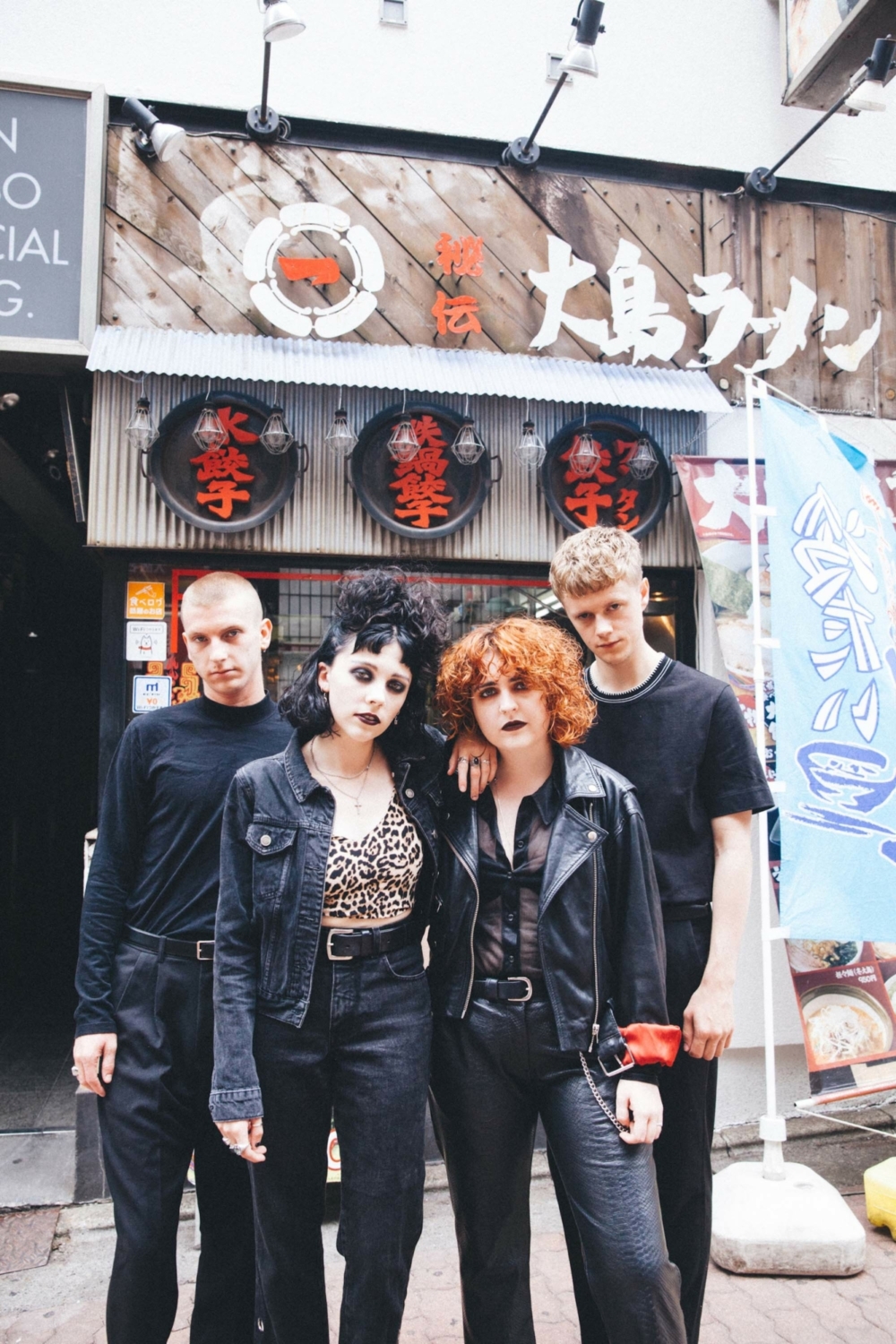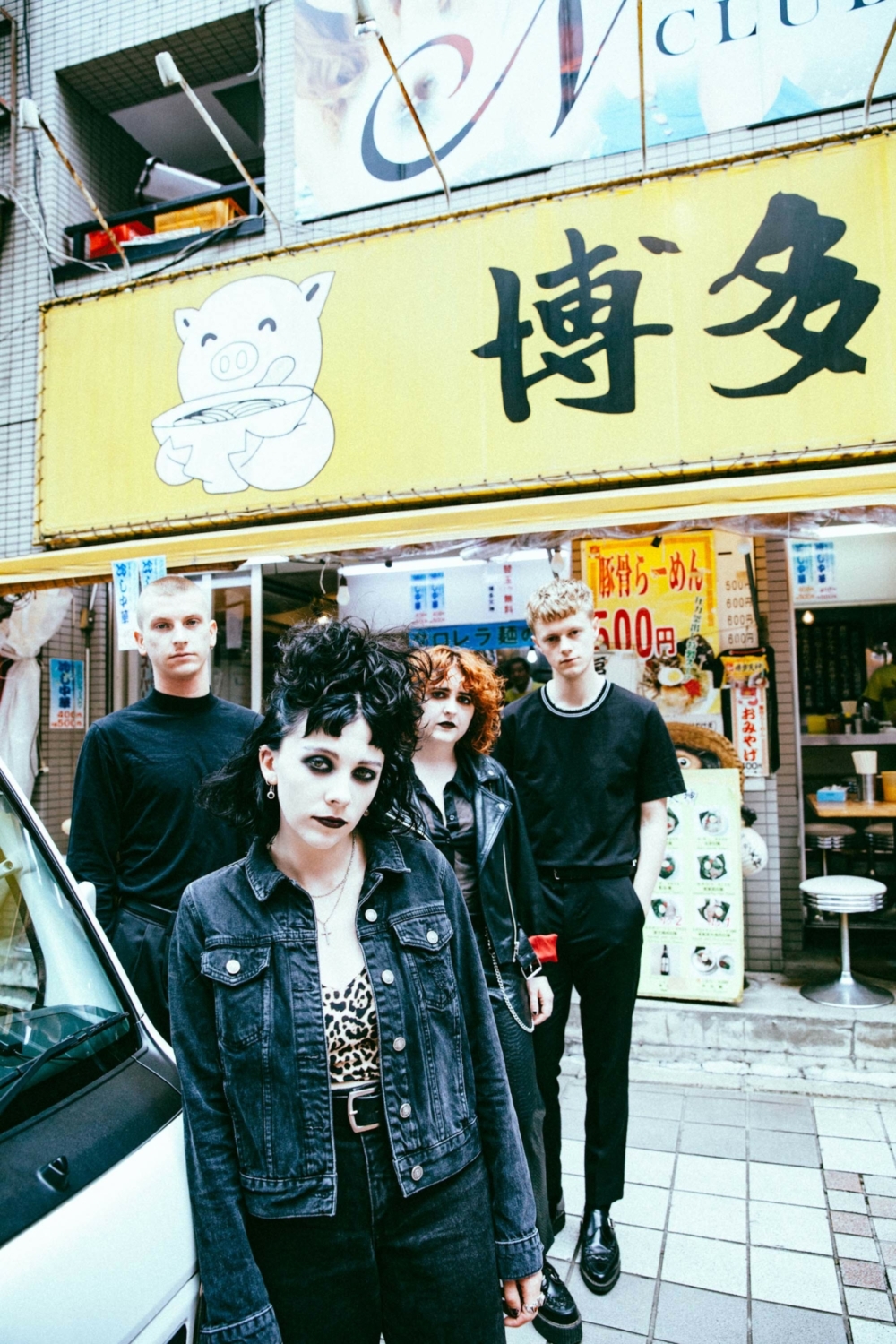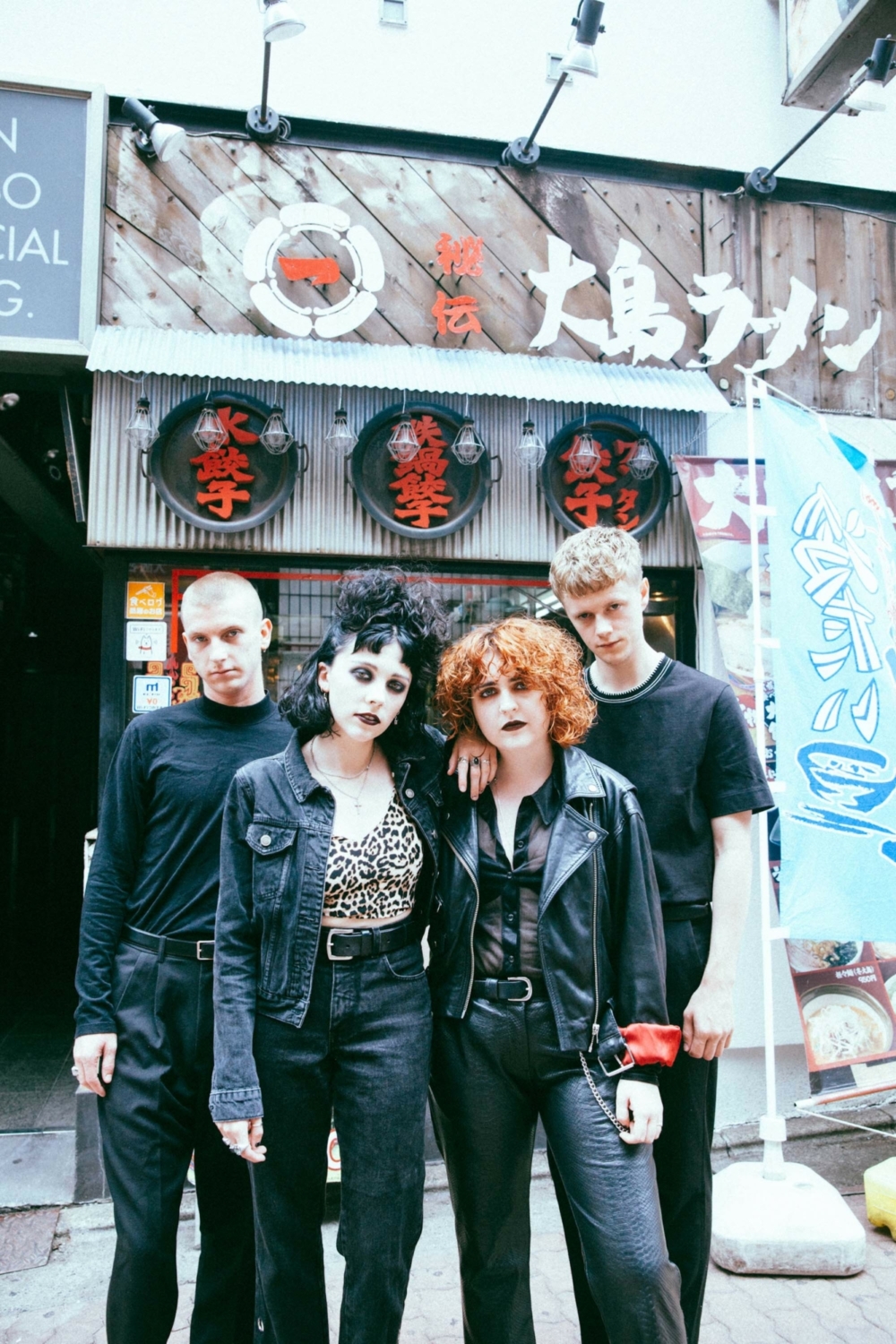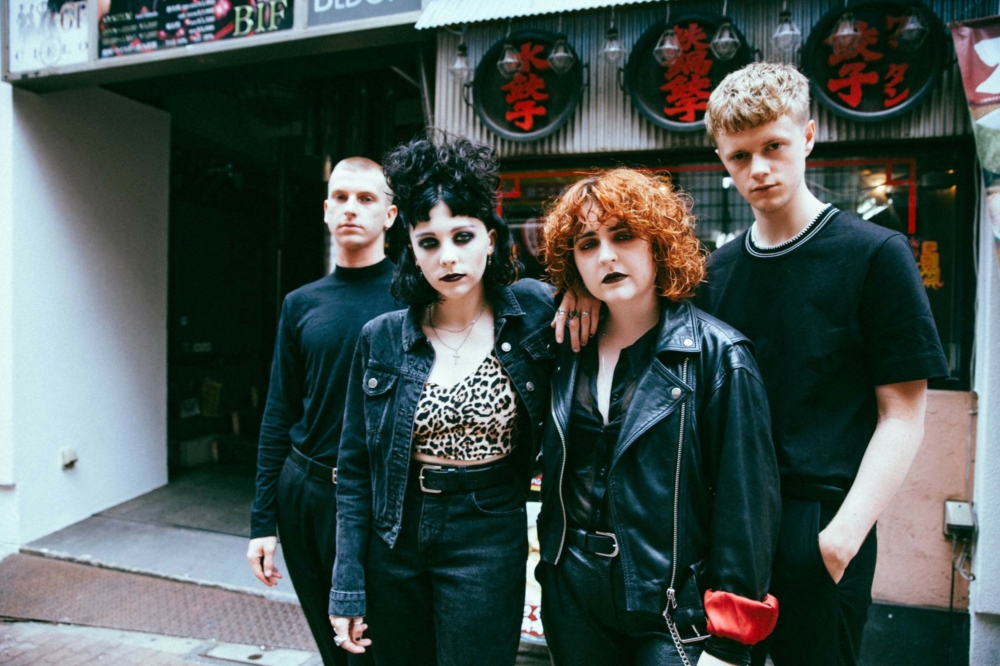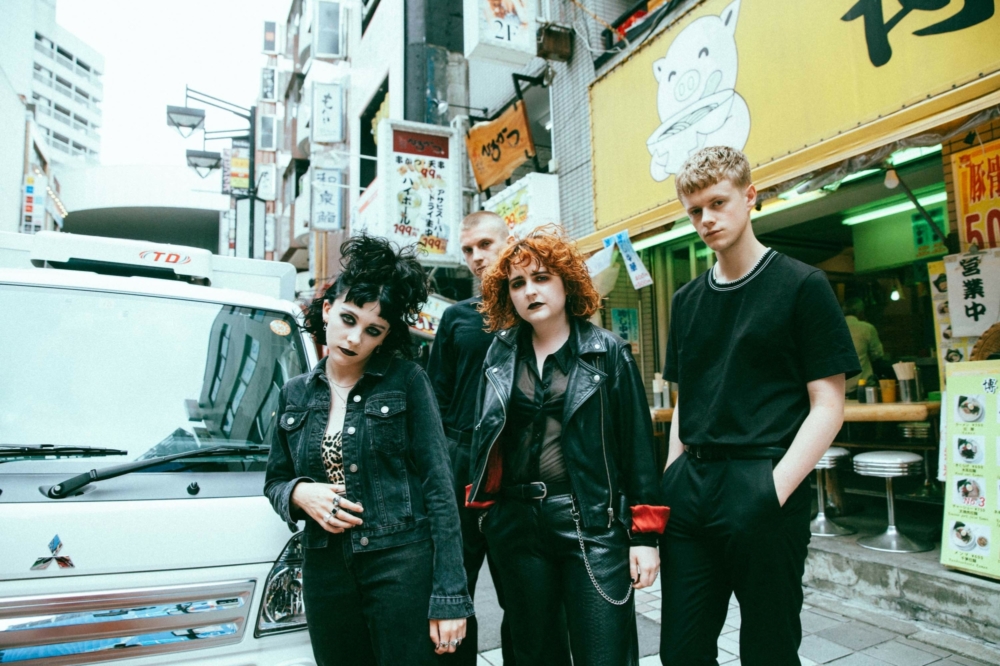 "There's still some level of negativity towards it, that pop's easy to write."
— Heather Baron-Gracie
If death and trauma aren't the usual thematic fodder for your standard pop song, then this is where Pale Waves are carving out their own niche. Though they may have confused the world by - shock horror - wearing heavy eyeliner and velvet whilst also liking Taylor Swift, Pale Waves themselves are under no illusions where they sit. "Our music is radio friendly, but at the same time it's really real. It's honest pop music. It's real pop music," insists Heather. "People get offended because we dress like this and then go onstage and play pop music, but we wanna make everything acceptable. We wanna change how the world has these awful stereotypes and prove that pop music is bigger and stronger than ever, and bands can play pop music and it can be emotional. There's still some level of negativity towards it, that pop's easy to write," she chuckles, exasperated. "It's not! You write me a pop song that can get played on the radio!"
It's back to that old ambition again. Pale Waves don't want to just write pop music, they want to write pop music with honesty and truth at its core. They don't just want to look cool, they want to change the game with what's deemed acceptable by the mainstream. They don't just want to be a band, they want to change the world. We start to ask Heather where she sees the trajectory of the group going, and before we even finish the question she jumps in: "Arenas, yeah."
Just because Pale Waves play in your traditional guitar-bass-drums indie set-up, don't think they're aiming for the indie leagues for one second. "Why would you wanna stop [there?] I don't just wanna headline Brixton, if I just did that with my life I'd be really sad!" she groans. So what does Heather want for Pale Waves? "I wanna be a pop star! I wanna take over the world!" laughs the singer. Seems pretty simple to us.
'My Mind Makes Noises' is out 14th September via Dirty Hit.
Pale Waves are one of the acts involved in the European Talent Exchange Programme. For more information on ETEP, and the artists and festivals involved, head to etep.nl.