Interview
Wolf Alice on second Hyundai Mercury Prize nod: "We had none of those famous sophomore album problems"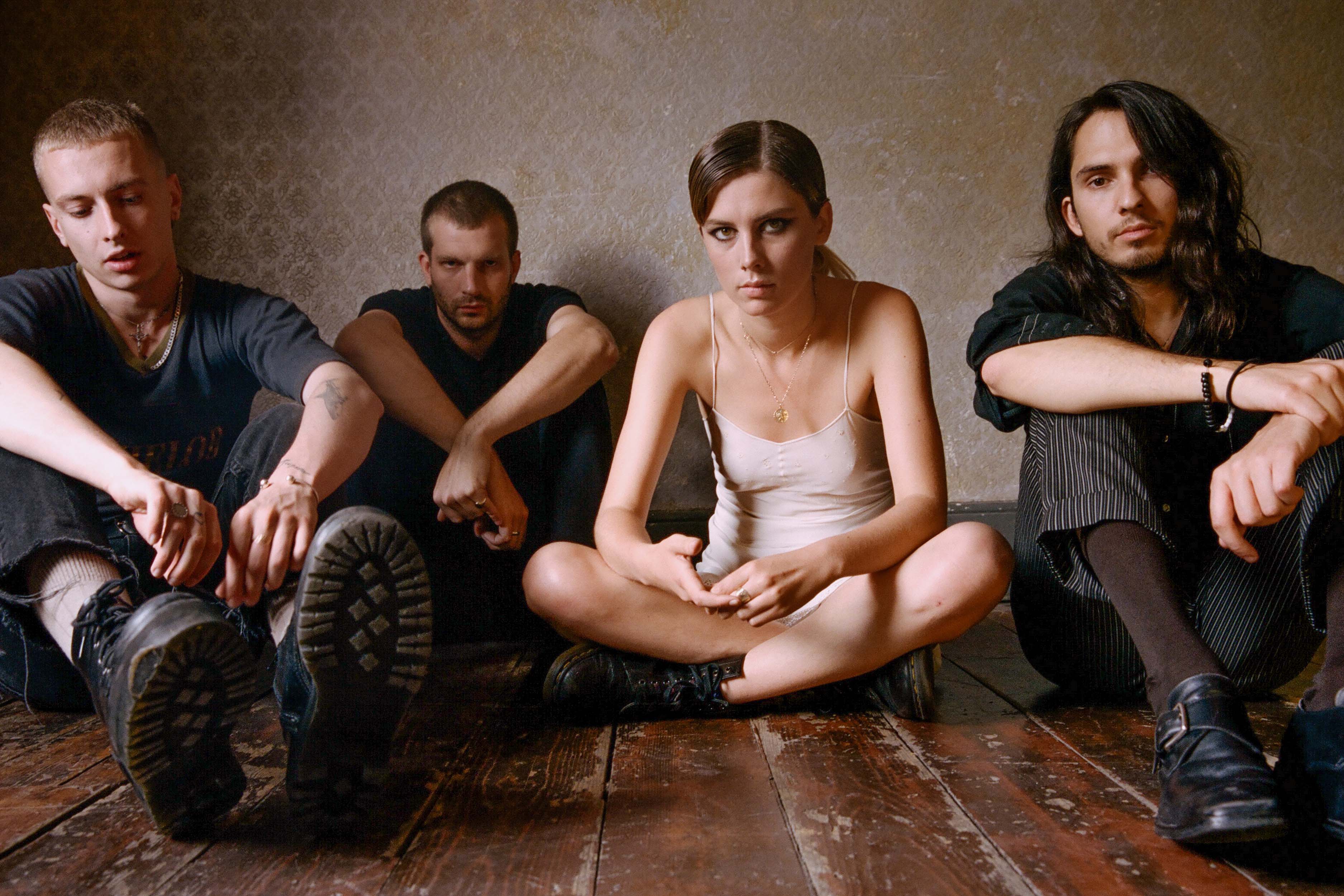 The band are up for September's Prize for second album 'Visions Of A Life'.
Following up a debut album that made them the country's bright new indie hope was never going to be easy for Wolf Alice. 'My Love Is Cool' marked the band out as torchbearers for a new generation, inspired by the '00s indie bands they grew up listening to while also pushing things forward in new, fresh directions. Any worries about difficult second album syndrome were thrown out of the window within the two minutes of comeback single 'Yuk Foo', though. The heaviest Wolf Alice have ever sounded, it was a brutal reintroduction that showed them pushing forwards into even more vital, era-defining territory.
After finishing the tour for their debut (also shortlisted for the Prize), Wolf Alice decamped to Los Angeles to create 'Visions Of A Life', a darker, twisted beast that saw their star rise even further. It also saw them refusing to hold back. "I think sometimes I felt embarrassed to suggest something or try something out [on the first album]," vocalist Ellie Rowsell tells us. "With this one I was determined not to be embarrassed or hold anything back, because those are probably the moments that I regretted in the first album, and you can hear yourself holding back a bit or remember the idea that you never suggested."
Sitting backstage at Reading Festival - where they headline the second biggest stage tonight in one of the biggest shows of their career thus far - it's a good time to reflect; the band finished the first preview tour for 'Visions Of A Life' in this exact field twelve months ago, playing a secret show on the tiny Festival Republic stage, showcasing songs from what would become album two.
"It was sick, yeah!" bassist Theo Ellis remembers. "We played at midday and it was really fun. We'd been in the middle of playing a bunch of shows in tiny venues, and it was the first time we'd played in the UK in ages, and that whole thing was really fun, and it culminated here. It felt like we were actually back to being a band again.

"Those shows are almost as nervewracking as playing big ones, Theo continues, reflecting on the band easing themselves back into playing live and ushering in their second age. "You can really see how people feel about how you're playing, cos they're just there and so close. I found it quite nervewracking. It was a good way to get back into the swing of things. We're very much a band who tour a lot so that was necessary before we released the album. And it was also really fun to go back and play like Westgarth [Social Club, Middlesbrough] where we'd played right at the start."

"I was determined not to be embarrassed or hold anything back."
— Ellie Rowsell
The band toured relentlessly on the back of 'My Love Is Cool', but as Ellie explains, they still began work on 'Visions Of A Life' with no limitations on how the record needed to be composed, despite the knowledge always being there that they'd have to recreate these songs around the globe almost non-stop for the next two years/
"I guess you could take [the experience of touring the debut album] and go away and make something you want to play live, but sometimes you make songs that are never going to be best recreated live, and I don't think that should stop you making those songs necessarily.
"We had so many levels," she explains of the massive debut album tour. "I guess you get quite bored of the songs, but when we first toured in America, it was like starting over again and we got so excited, so going to new places helped keep it fresh."
Working with producer Justin Meldal-Johnsen, desk-wizard for Paramore's last two records and Beck's long-time bassist, helped the band push forward into new territories. "He definitely facilitated [us being more comfortable]," drummer Joel Amey remembers. "Any stupid ideas - if he agreed with you or not - he made us feel quite comfortable suggesting things even if they weren't used. We had a good space to do that."
"He's the bass player's bass player!" Theo grins. "I was definitely nervous! Especially seeing as I'm not actually that good," he adds, chuckling.
"There was a pressure that people were expecting us to do something else," the bassist says of the impending expectation of a second album once touring for 'My Love Is Cool' had started winding down.
"We found ourselves with quite a lot of ideas to work through, and we had a motivation to get together. It came together quite naturally, we had none of those famous sophomore album problems."
Wolf Alice have been shortlisted for the 2018 Hyundai Mercury Prize. For more information on this year's Prize, head to mercuryprize.hyundai.co.uk.
Brought to you as part of our media partnership with Hyundai.

The 2018 Hyundai Mercury Prize Awards Show is on Thursday, 20 September at the Eventim Apollo, Hammersmith featuring live performances from many of the shortlisted artists. Tickets are available here: bit.ly/2018HMPTickets
Brought to you as part of our media partnership with Hyundai.
Watch performances from the shortlisted artists on BBC Four at 10pm on 23rd September.