Neu Pick
Sydney's Body Type make fun, full of character surf rock - hear the brilliant 'Palms'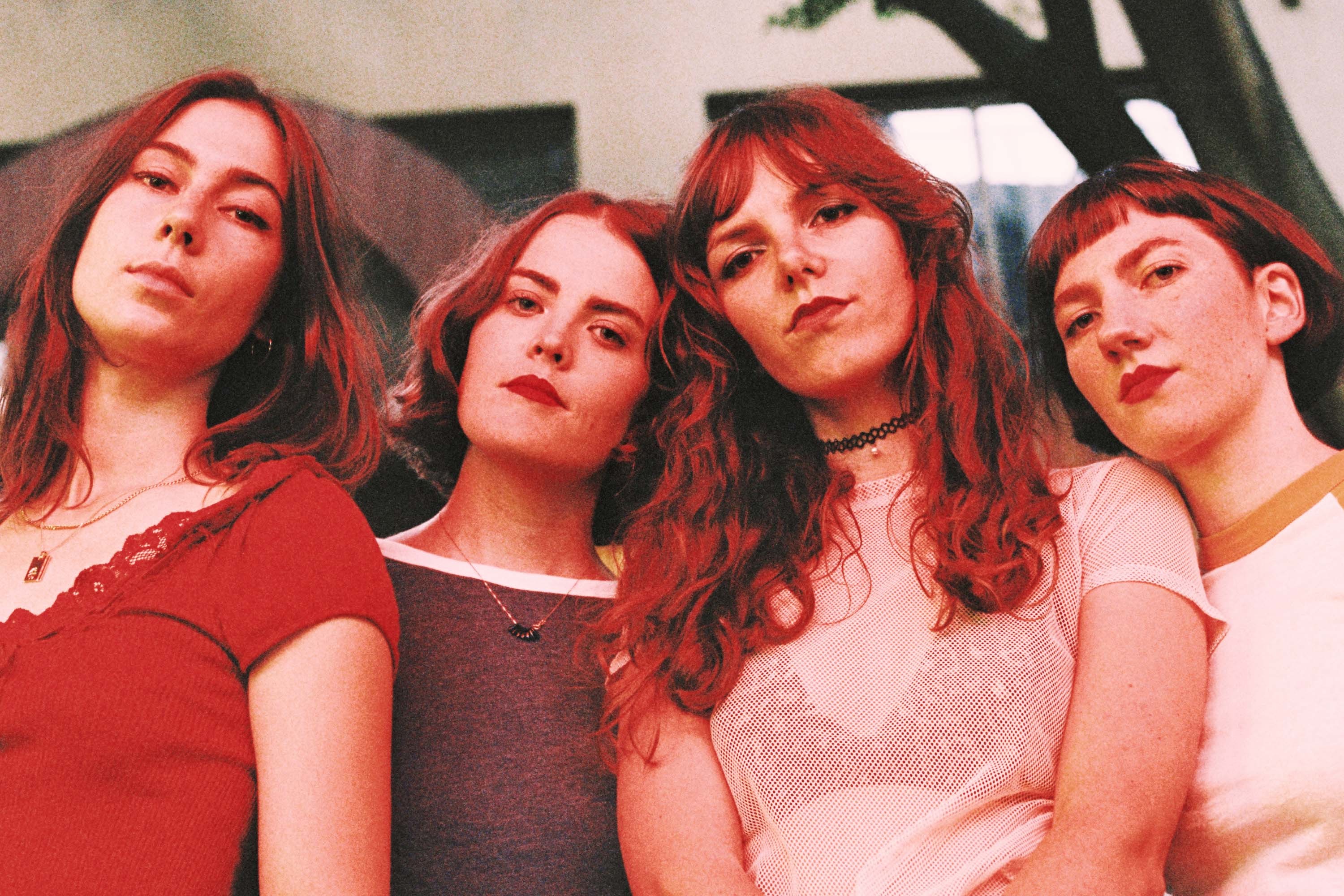 The band's debut EP is coming out next month via Partisan, and the first song is today's Neu Pick.
Every weekday, DIY's new music know-it-all Neu brings you one essential new release to get obsessed with. Today's Neu Pick comes from Body Type.
Sydney four-piece Body Type are releasing their self-titled debut EP next month via Partisan, and make a brilliant, storming entrance on first single 'Palms' - it's today's Neu Pick.
Brilliantly fun and full of character, 'Palms' sees surf rock in its most charismatic form, with bundles of energy bursting out of every vocal inflection and catchy guitar lick - there are more than a few hints of the reckless abandon of The Big Moon and sun-drenched melodies of Rolling Blackouts Coastal Fever here.
The idea is amped up in the track's video, with all manner of fancy coloured capes and intense palm readings - Body Type evidently don't take themselves too seriously, and are all the more exciting for it.
Speaking of the track, vocalist Sophie McComish shares: "Palms comes from observing moments of concatenation, when everything in your life lines up in a way that feels like the universe is trying to tell you something.
"Ultimately though, regardless of whether you are in control of your own fate or if Lady Destiny might have something to do with it doesn't really matter, the world still turns."
Watch the 'Palms' video below.