Coming soon
Brockhampton detail new album 'Iridescence', out next week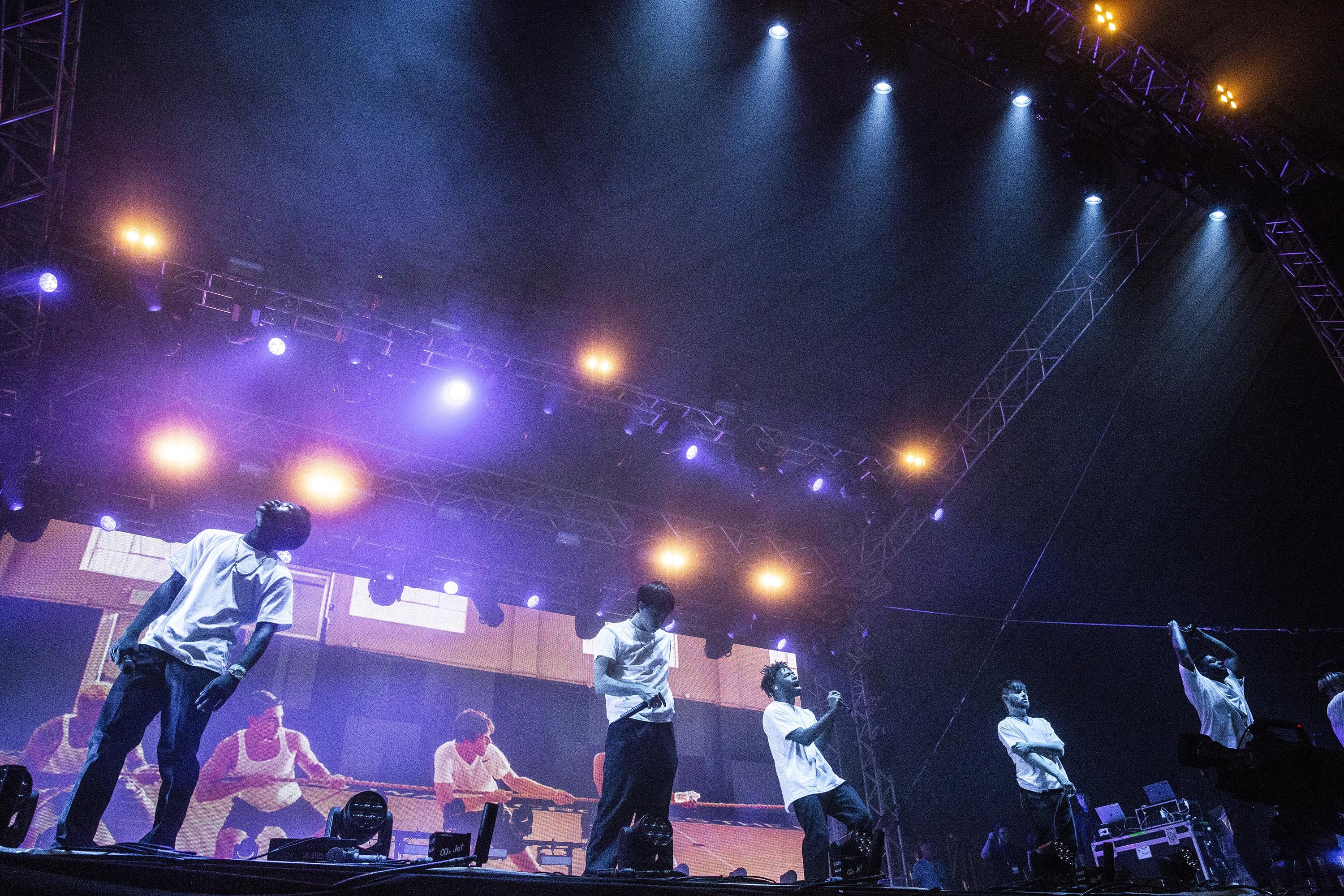 Photo: Emma Swann
It's the first in a new trilogy, 'The Best Years Of Our Lives'.
Brockhampton announced that they were to release their new album 'Iridescence' recently, and have now shared full details and a release date!
The album - recorded at London's legendary Abbey Road Studios - will come out on 21st September (yep, one week from today!) and the band have also shared its artwork and tracklisting.
The band had previously revealed plans to share a new record called 'The Best Years Of Our Lives', and the back cover of the new album suggests that 'Iridescence' is the first of a new trilogy of albums under this name. The band released their 'Saturation' trilogy last year.
Over the last few months, the band have been releasing new music via their Things We Lost In The Fire radio show on Beats 1 - they've released '1997 Diana', '1998 Truman' and '1999 Wildfire'.
They also played new song 'Tonya' on American tv, a track which appears on the tracklisting for 'Iridescence'.
The band played their first UK shows last month, including two incendiary shows at London's KOKO. Read the DIY review of the first show here.
Never ones to slack off, they're also screening a new documentary film next week.
View the artwork and tracklisting for 'Iridescence' below.