Watch
John Grant shares animated video for 'He's Got His Mother's Hips'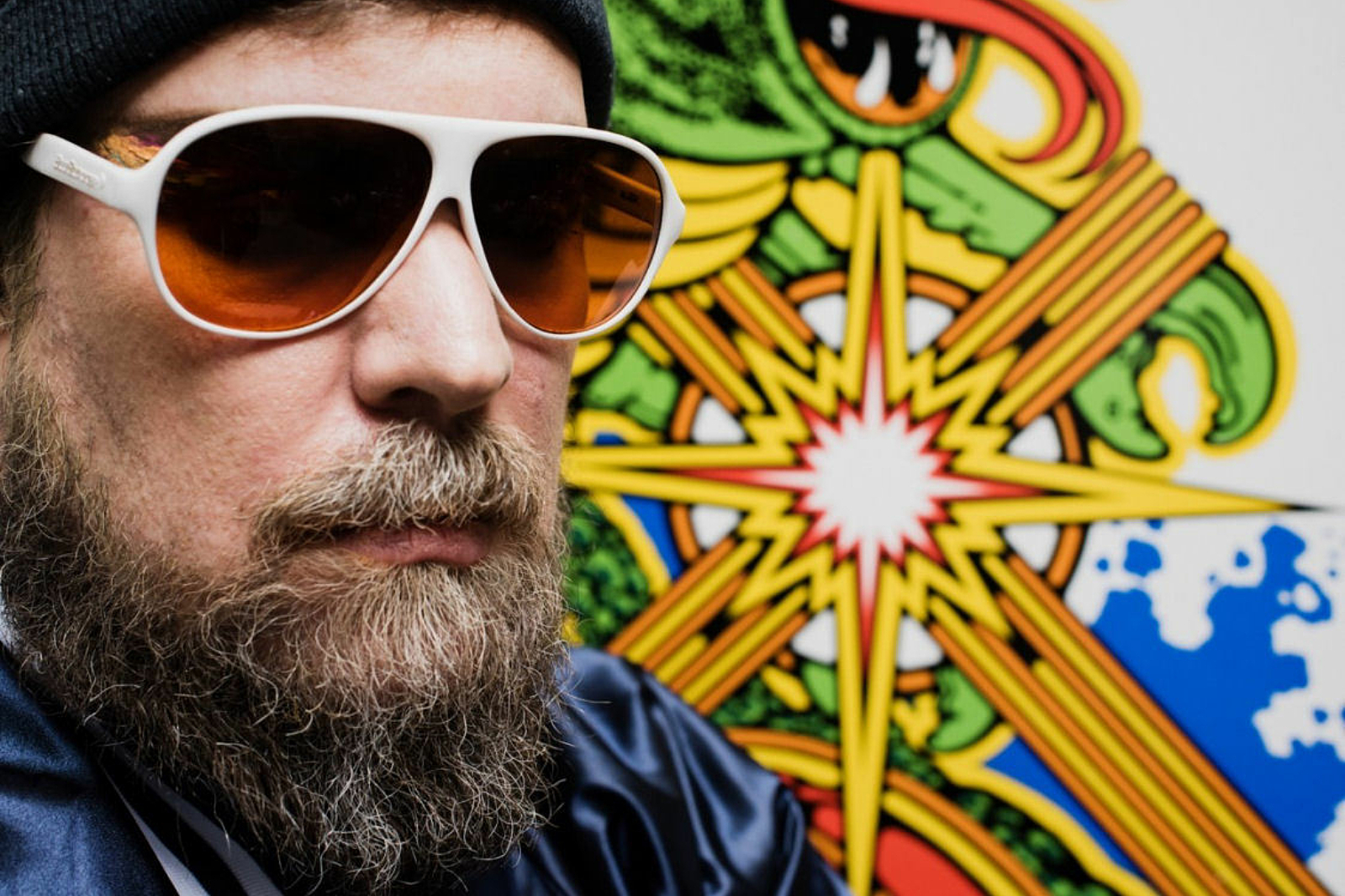 The track is taken from forthcoming album 'Love Is Magic'.
John Grant is set to release new album 'Love Is Magic' on 12th October, the follow-up to 2015's 'Grey Tickles, Black Pressure'.
He's today shared a video for one of its tracks, 'He's Got His Mother's Hips'.
According to John, the song is "about a cheeseball doing all he can to get into a woman's pants, making a total ass of himself. It's a fun song built on disgust."
The animated video was created by Casey Redmond and Ewan Jones Morris. Of the video Ewan says: "I just thought it was about time for another Peter Gabriel 'Sledgehammer' video and John was up for it. Thirteen animators in total, including us. The highlight for me was 24 hours in in the cool drizzle of Iceland to meet up with John, at the height of the British heat wave". Casey adds: "Always a delight to work with John. For this disco-tinged track we decided to get some of the hardest-partying animators we knew together for a right old knees-up, and this was the result".
John Grant plays a handful of UK live dates later this year.
OCTOBER
29 Brighton Dome
30 London O2 Academy Brixton
31 Bath Forum
NOVEMBER
2 Sheffield Octagon
3 Manchester Albert Hall
Watch 'He's Got His Mother's Hips' below.
£7.00
Buy Now