Interview
Lily Allen on her 2018 Hyundai Mercury Prize chances and releasing her new autobiography: "I'm well-versed in things being badly received"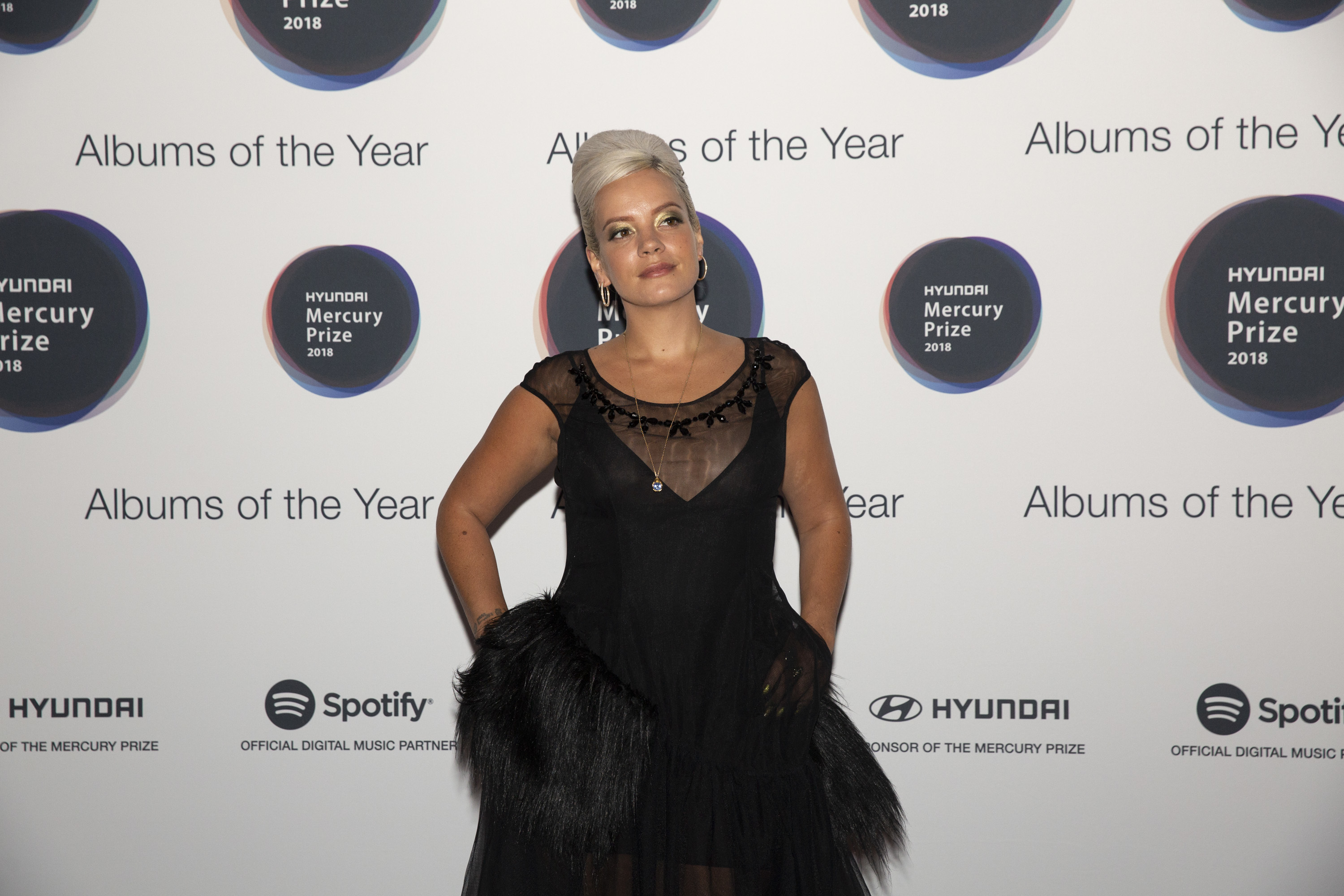 Photo: Emma Swann
The singer's book 'My Thoughts Exactly' was released today.
It's a big day for Lily Allen. Not only is she in the running for this year's Hyundai Mercury Prize - due to be announced in mere hours - but she's also released her autobiography 'My Thoughts Exactly'.
"I felt quite weepy at a few moments. I think all of it, it's all just a bit much," she admitted to us on the red carpet. "It's a really overwhelming day today and what's a bit weird is the album is quite a sad album and the book is quite a sad book, but today is a really happy day. So it's really difficult for me to get the tone right. I'm happy, oh but I'm a bit sad…"
Speaking about the forthcoming reception to the already controversial book, Allen shrugged off any potential backlash, joking, "I'm well-versed in things being badly received".
Meanwhile, how's she feeling about her chances of picking up the gong tonight? Reckon it's possible? "No, absolutely not," she laughed.
You never know eh, Lils?
Lily Allen has been shortlisted for the 2018 Hyundai Mercury Prize. For more information on this year's Prize, head to mercuryprize.hyundai.co.uk.
Brought to you as part of our media partnership with Hyundai.
Brought to you as part of our media partnership with Hyundai.
Watch performances from the shortlisted artists on BBC Four at 10pm on 23rd September.