Album Review
Black Honey - Black Honey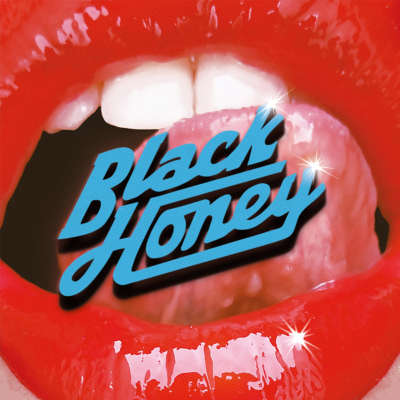 It's almost as if they've jumped right into album two.
Label: The Orchard
Released: 21st September 2018
"I'm gonna die before I even put out a first album," joked Izzy B Phillips to DIY back last year. A long-established fan of melodrama the Black Honey frontwoman may be, but she'd got a point. A string of EPs showed the Brighton band to have the knack for a hook and Izzy the ability to spin a yarn or three, but there are bands who emerged alongside them who are already looking forwards to LP3.
So while 'Black Honey' is the foursome's debut, and it does feature a handful of live fixtures - 'Hello Today', 'Dig', 'I Only Hurt The Ones I Love' - it's almost as if they've jumped right into album two. Lead single 'Bad Friends' came as a curveball to anyone who'd been following their Americana-tinged indie rock: more Trent Reznor producing Charli XCX than spaghetti Western soundtrack, it's bold, brash and brilliant. And while the faded Hollywood glamour is still present and correct ("Stick and poke / James Dean", sighs Izzy on the Twin Peaks soundtrack-indebted 'Blue Romance'), it's the band's industrial pop guise that wins out.
Nowhere is this better shown off than 'Midnight', a Scissor Sisters-esque disco banger of the highest order, twisting the Cinderella story on its head. Similarly, 'Crowded City' packs hooks by the dozen, 'Just Calling' is '80s power ballad-level anthemic and the Royal Blood-featuring 'Into The Nightmare' a spooky stomp-and-a-half.
By evolving from their earlier guise and pushing their sound forward before finally committing it to a first record, 'Black Honey' avoids any pitfalls its long gestation period could've created. Instead, it shows the band off as fresh and exciting as their early selves promised they'd be. As that famous Irish beverage advert once went: good things come to those who wait.
More like this