Live Review
Muse debut new songs at tiny Reeperbahn Festival show
The band played a surprise gig at the Hamburg fest last night, giving new single 'The Dark Side' its live premiere.
Last night, Muse played a tiny show at Hamburg's Reeperbahn Festival, showcasing songs from forthcoming LP 'Simulation Theory'.
Every year at the festival, Warner Music host a special party at the Docks venue. Last year saw Liam Gallagher take to the stage ahead of album 'As You Were', and the previous year had Biffy Clyro swapping festival headline stages for the relatively small confines of the city's Docks venue. This year, Muse played their first show since June, toasting their new era.
The band opened the show by giving new single 'The Dark Side' its live debut, a propulsive, groovy synth-pop rollercoaster. Settling back into their rhythm immediately, the band went on to showcase 'Simulation Theory' cut 'Thought Contagion' before dipping into their extensive, anthemic back catalogue.
'Psycho' - from 2015's 'Drones' LP - got a moshpit going in the 1,000 cap venue, before a mighty one-two of 'Hysteria' and 'Plug In Baby' saw things go stratospheric.
The massive production the band bring to their stadium shows and festival sets was obviously scaled down - read: there were no drones flying over the Docks - but these songs can more than hold their own, especially in a venue so tiny. There wasn't a lack of ridiculousness though: Matt Bellamy donned a light-up guitar, while bassist Chris Wolstenhome played a double-necked bass, one of which looked suspiciously like an etch-a-sketch. Always pushing boundaries, this lot.
Matt thanked the crowd before crashing into 'Supermassive Black Hole', declaring his love for the Reeperbahn, Hamburg and Germany as a whole, before he left his guitar to orchestrate a huge singalong during 'Starlight', and leave the crowd with a massive encore of 'Uprising' and 'Knights Of Cydonia'.
No unreleased new songs were played, but seeing one of the world's biggest bands in a venue so tiny was enough of an experience for anyone that managed to cram their way in, and with the new album on its way very soon, Muse can be considered well and truly back.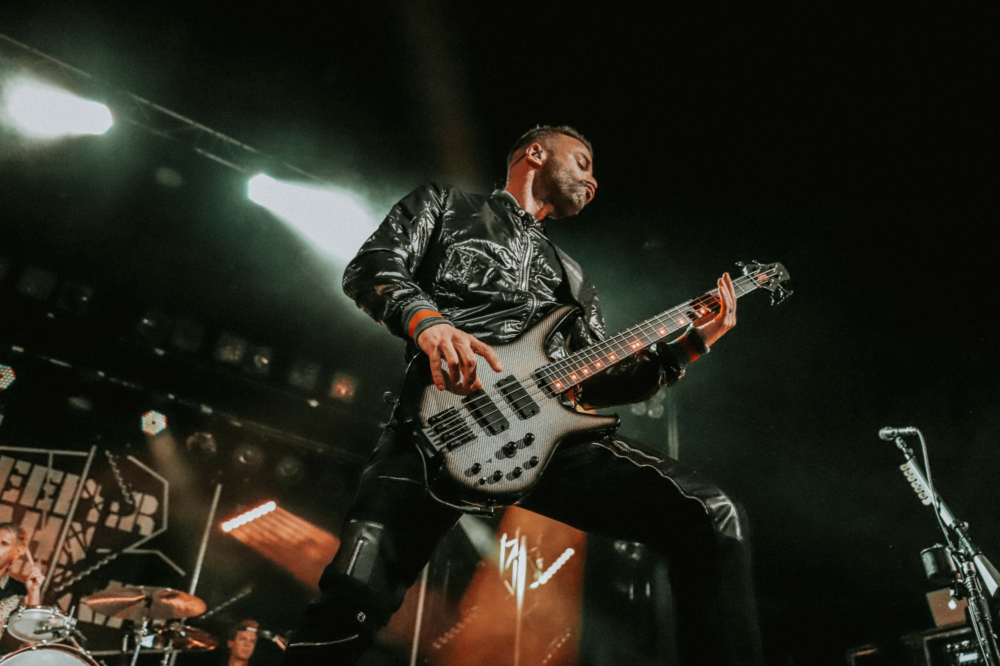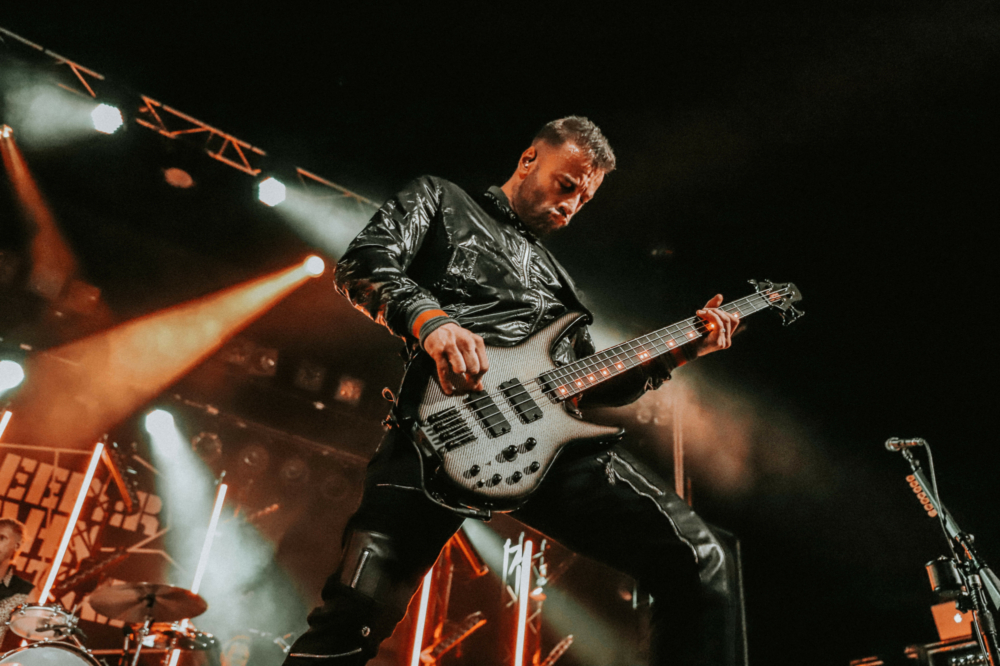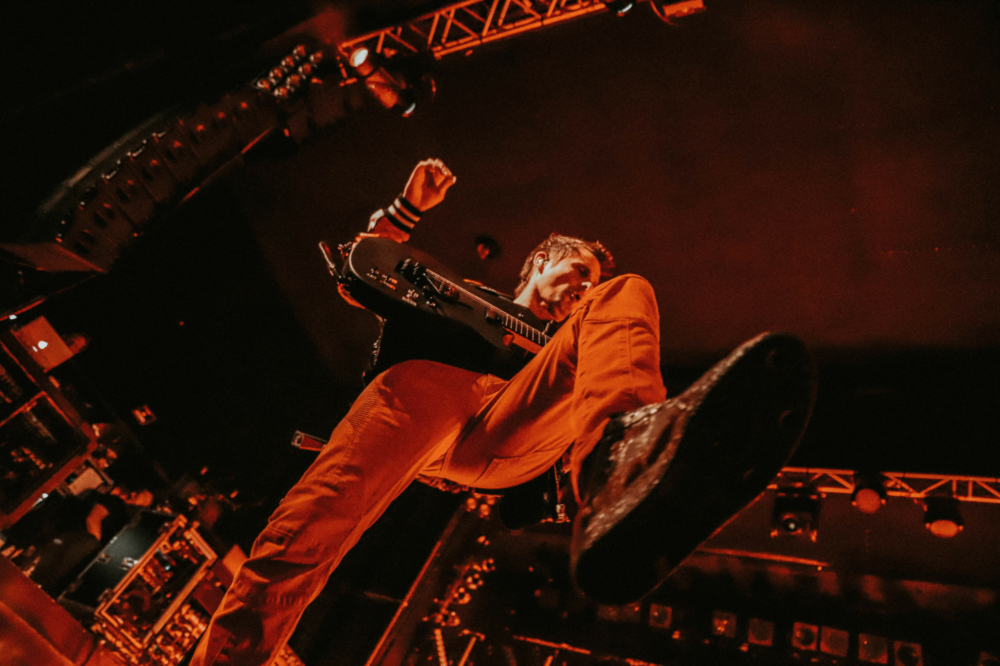 Get your copy of the latest issue