Jäger Curtain Call
Go inside the studio with LIFE ahead of their Jäger Curtain Call show in Manchester this week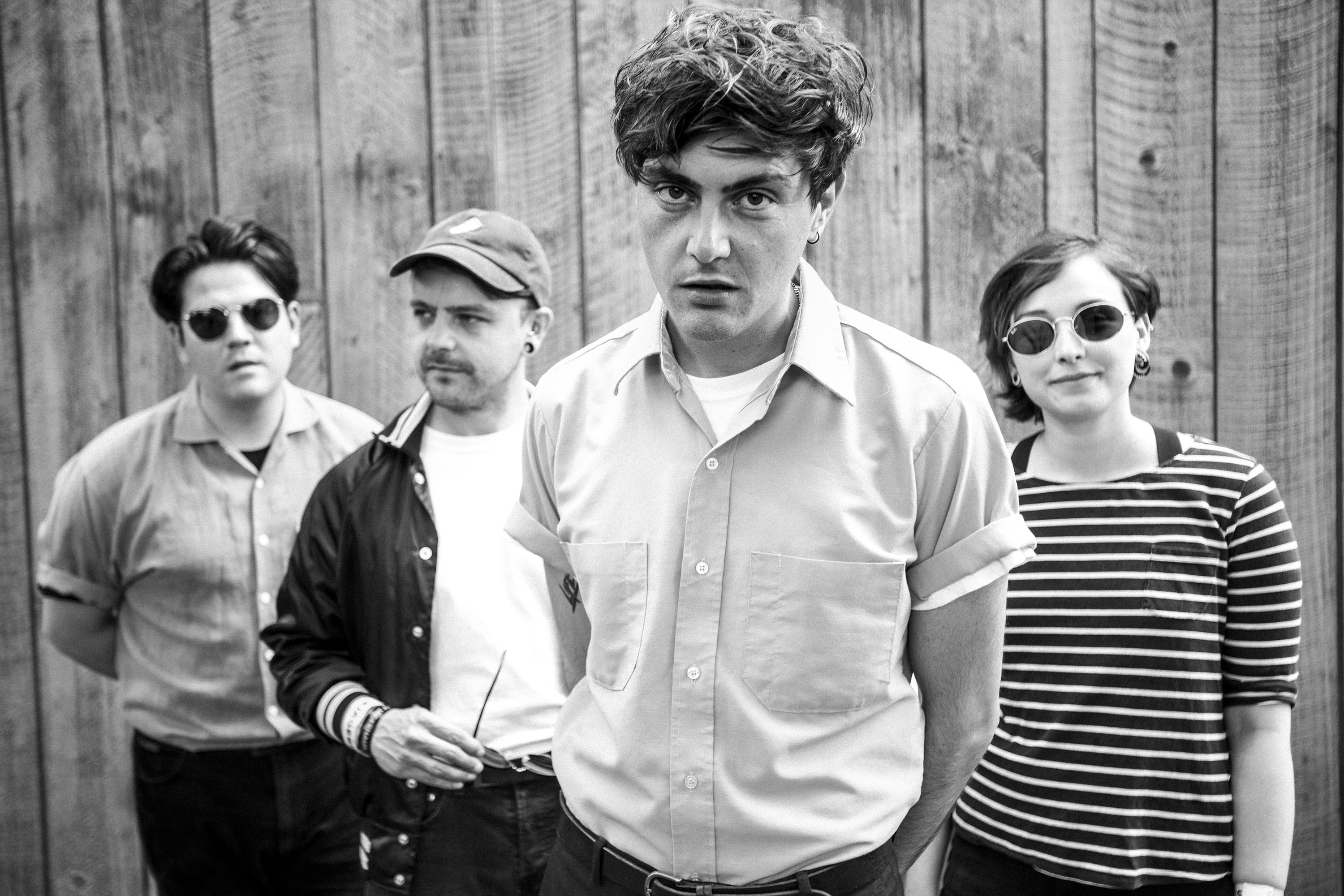 The band will be unveiling a new track recorded for the programme tomorrow!
This autumn, we're bringing Jäger Curtain Call back for a fourth year in an all-new, souped up incarnation. Putting three bands into the studio and then sending them out for three shows in London, Manchester and Glasgow, it's the biggest year of the programme yet and we're really rather excited indeed.
Earlier this year, we announced that Hull punks LIFE would be one of our chosen three. They'll be heading to Manchester's Night and Day Cafe this Thursday (4th October) with support from Leeds boys Mush and buzzy local newcomers The Starlight Magic Hour - tickets are on sale here.
Meanwhile tomorrow, the band will be unveiling new track 'Niceties' - recorded with producer Luke Smith for Jäger Curtain Call at London's Jump Studio. It's the first track to be revealed from the band's second album sessions and it's a socially attuned corker.
Of the session, singer Mez Green states: "The process so far has allowed us to bare our souls. The record is personal and rather than being broadly political like our debut we have instead brought the microscope internally and removed all personal filters. If you were to cut me open, you would hear the record's core pulse uncensored and raw. This body of work will be political in a personal way. 'Niceties' is the first taste of this process."
To whet your whistles for the track and Thursday's sure-to-be-celebratory show, here's a behind the scenes look at LIFE's time in the studio.
As part of Jäger Curtain Call, Yowl will also be headlining London's Lexington on 15th November with support from Sistertalk and Lumer - tickets on sale here.
Stay tuned for news on Glasgow's focus band, Sweaty Palms.