Jäger Curtain Call
LIFE share new track 'Niceties', recorded as part of Jäger Curtain Call 2018
The Hull quartet play at Manchester's Night and Day Cafe this Thursday.
This autumn, Jäger Curtain Call is back for a fourth year with much bigger ambitions. As part of 2018's programme, we'll be putting three bands into the studio and then sending them out for three shows in London, Manchester and Glasgow, and it's set to be the biggest year so far.
As we previewed yesterday, Hull punks LIFE have been working with producer Luke Smith at London's Jump Studio for the first round of this year's Jäger Curtain Call and now we can reveal the finished result; their new, commanding track 'Niceties'.
Speaking to us about the track itself, the band's Mez Green has said: "What you hear is the sound of the band focusing and maturing with sound. We wanted the track to sound like paranoia and the lyrics are very much a stream of consciousness that barely sit on the suffocating music. Lyrically, I am commenting on my anxiety, my mental health, how people see me when I'm holding my child and how the music industry will always tie those loops in my mind."
Their new track lands ahead of their show at Manchester's Night and Day Cafe this Thursday (4th October), where they'll be supported by Leeds boys Mush and buzzy local newcomers The Starlight Magic Hour - buy your tickets now.
Listen to 'Niceties' below.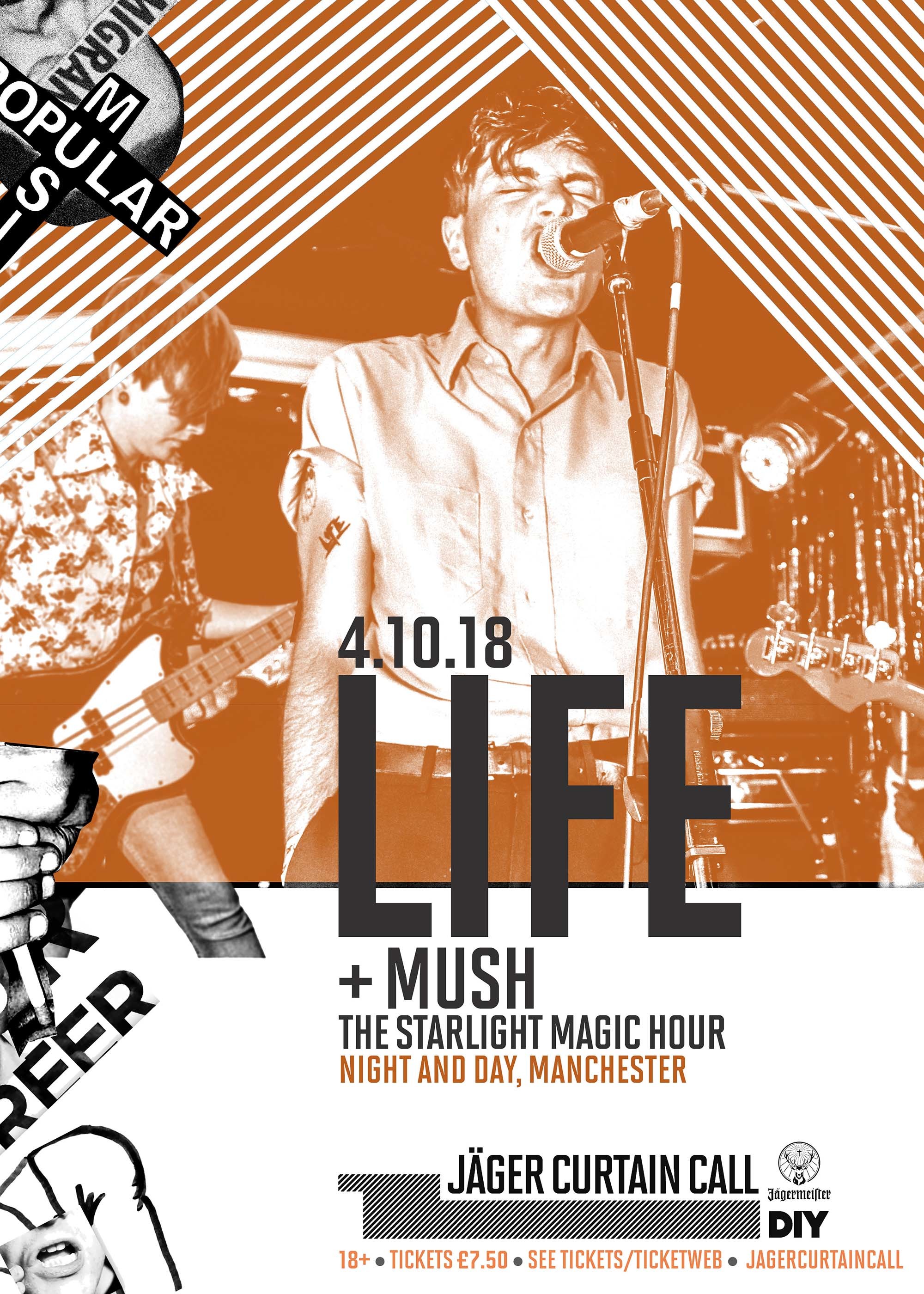 Get your copy of the latest issue