Live Review
Anna Calvi, Ritz, Manchester
1st October 2018
Nothing is secure, no one is safe.
Opening statuesque with guitar instrumental 'Rider to the Sea' there's a clear indication from the off that Anna Calvi is doing things her own way. By the end of the night a captivated Ritz could all attest that's a decent road to take.
Settling into an early groove with the evil-Lana Del Rey vibe of 'Indies or Paradise', Anna sets up the musicianship battle of the evening - her voice vs. her inch-perfect guitar-playing. No sooner than she's finished her entrancing, dramatic, operatic delivery she's shredding her strings in a manner that'd make Thurston Moore blush. The thick atmosphere of the sensual and the altogether dangerous, hangs artfully against a forceful red and black aesthetic that extends from the backdrop, through the lights all the way to the 'any colour you like so long as its red' merch stand. From delicate whisper to primal howl, through 'Hunter', 'As A Man' and 'Don't Beat the Girl out of my Boy', she writhes and pulses, the crowd following with her every sway. The set peaks with the sexually-charged 'Alpha' as she spits out 'The lights are on, the TV is on - my body is on!', listing all her wants before roaring into "'Cause I'm an alpha… I divide and conquer!". It's a rapid descent into a snarling breakdown, which once again finds Anna pummelling her defenceless guitar before ending up laid on top of it.
Approaching the end of the set she unleashes 'Wish' - a song that showcases all the depth and deftness of the palette she's working from. Taking a tuneful, remorseful statement of "I've got one more wish before I die - no don't you stop me" through ever devolving stages into a grinding, feverish conclusion of growls, flashing lights and instruments straining at every inch. There doesn't seem to be a an individual or item on stage that isn't absolutely pushing its limits to deliver something memorable. As a calling card for her particular brand of chaos she even saves a Suicide cover for the encore, closing with 'Ghost Rider'.
Impeccable, immaculate and incredibly imposing, Anna Calvi stands proudly under the title of latest album 'Hunter'. Nothing is secure, no one is safe and on tonight's evidence everyone will be left besotted, obliterated or somehow both.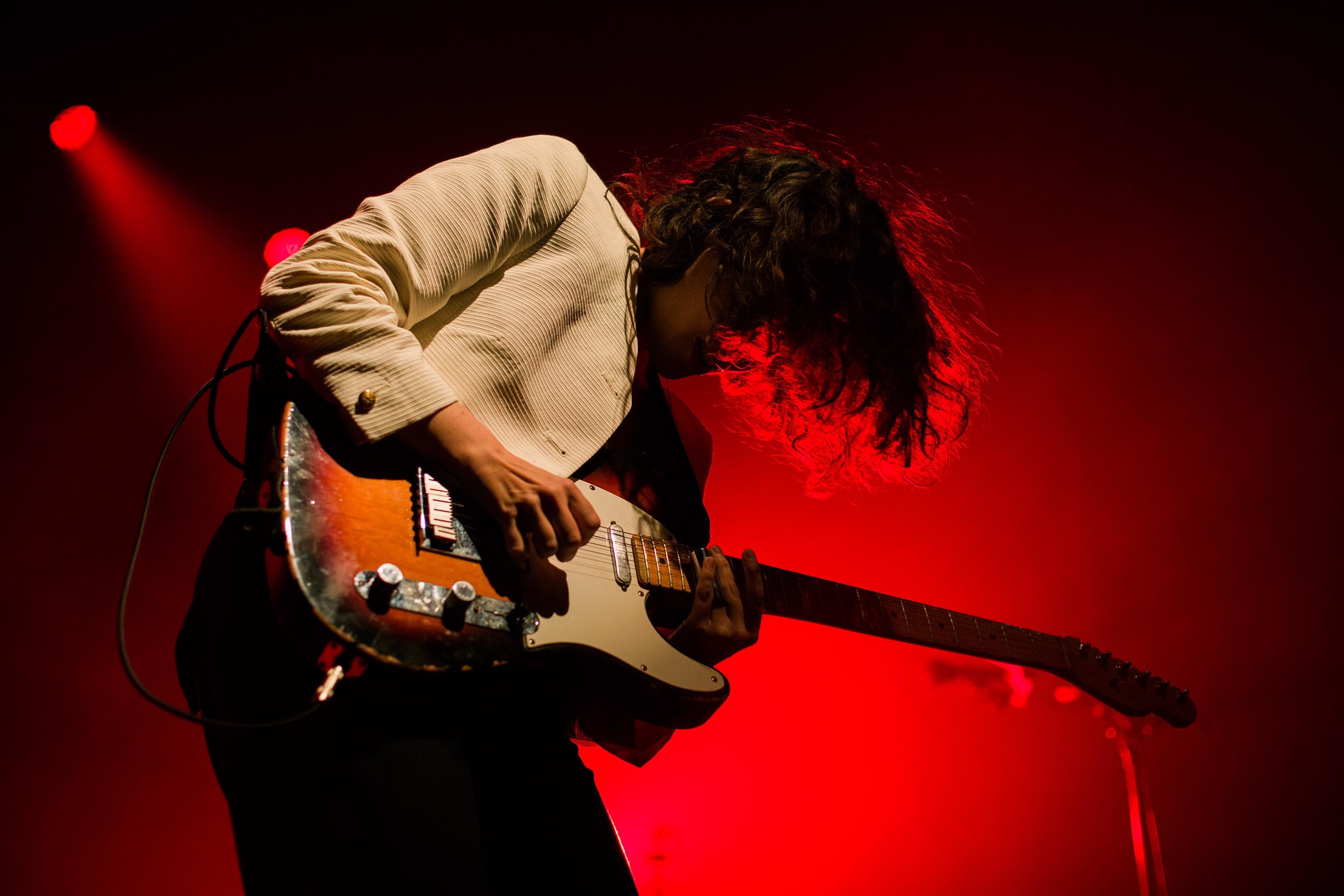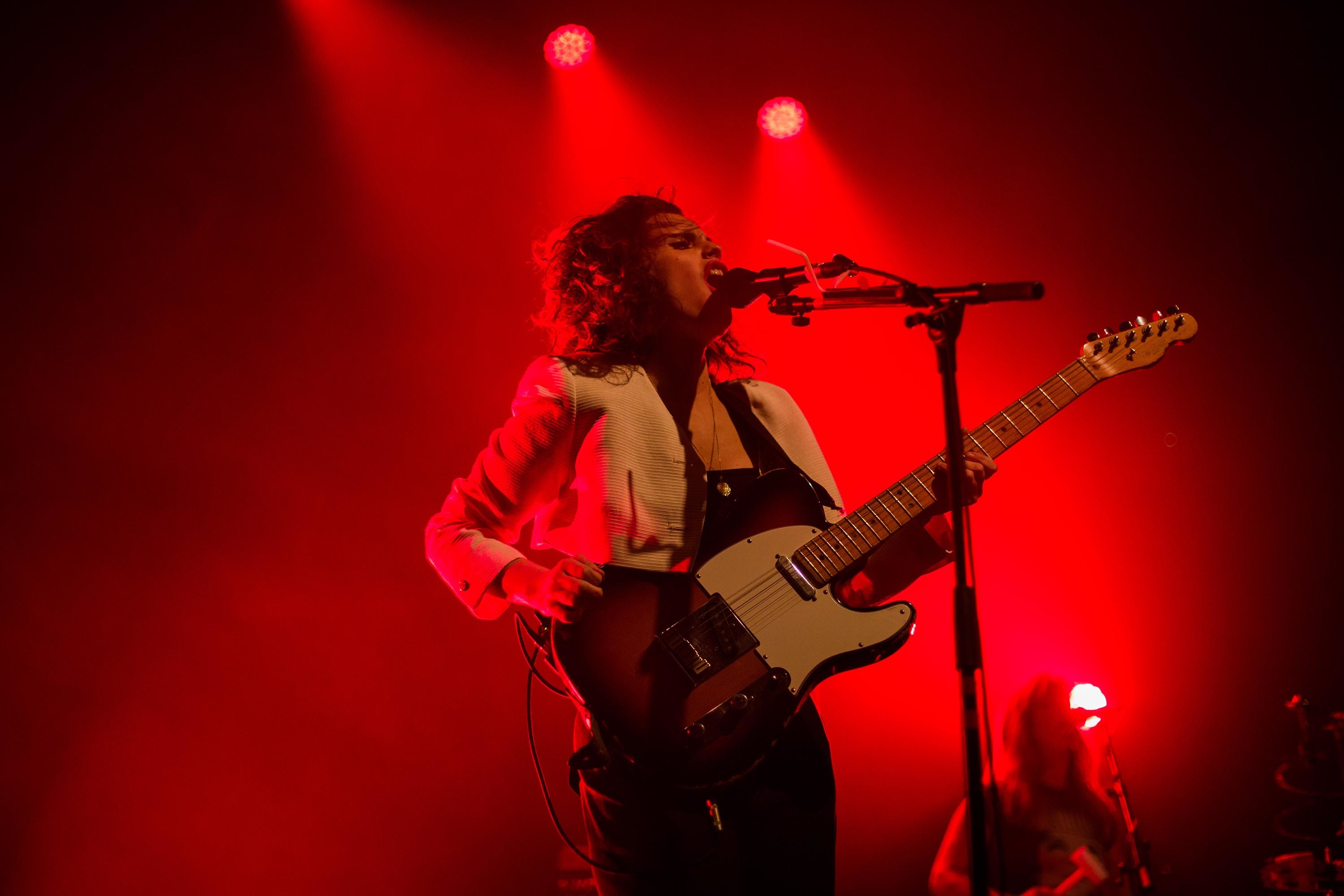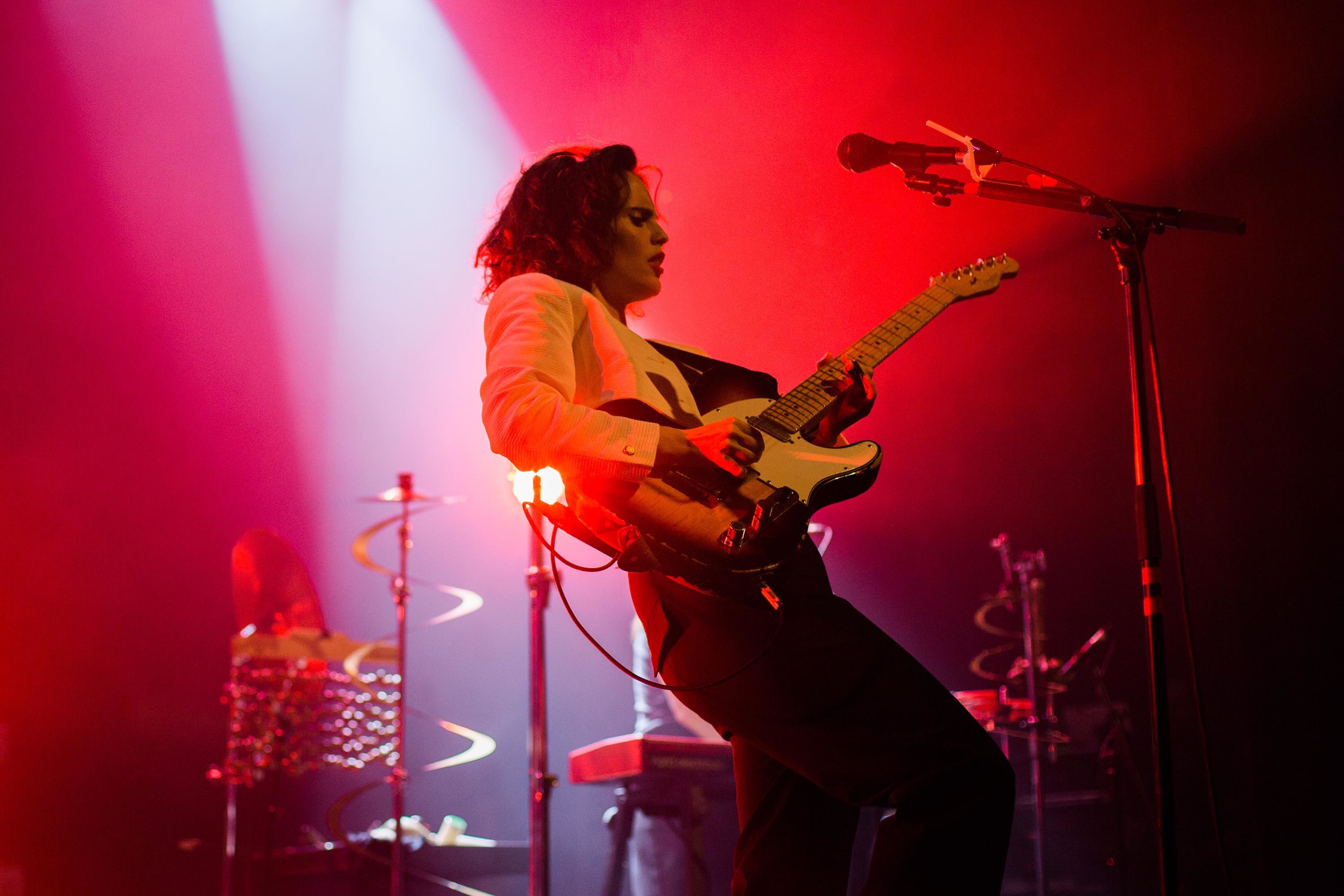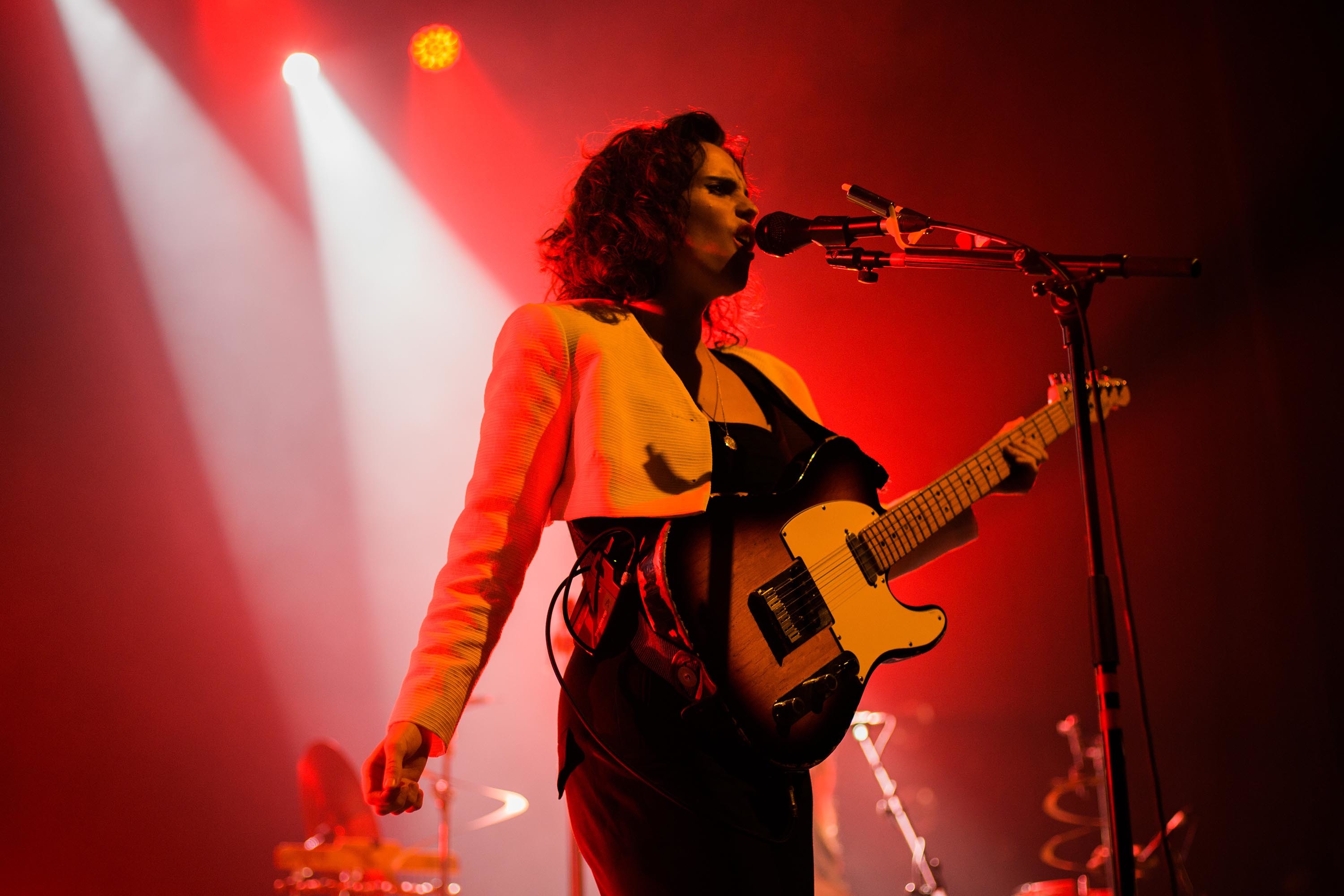 Get your copy of the latest issue