Album Review
Estrons - You Say I'm Too Much, I Say You're Not Enough
4 Stars
It shouldn't be made to look quite this easy.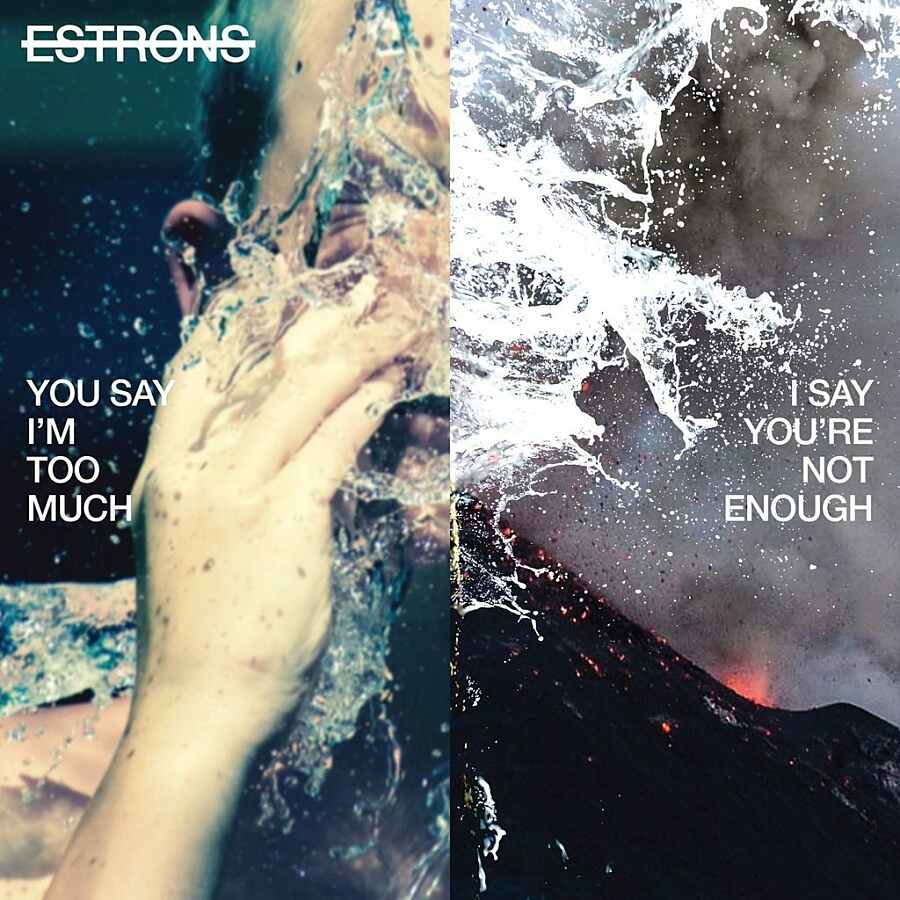 Titling their debut 'You Say I'm Too Much, I Say You're Not Enough', Estrons are not a band looking to avoid conflict.
The album opens with 'Lilac' a careening tale of danger, with its stop-start guitars and a chilling verse of "You're feeling all your solar plexus freeze, as the sick pours down your knees, the screen is blurry on your telephone, he can see you're all alone he said". Finding a high intensity very early on, the band rarely take their foot off the pedal. By the time they roar into 'Make a Man', singer Tali Kallström finds herself wrestling with her desire for man and her utter distaste of everything he stands for. Smoothly building the track around the concept of "make a man out of you", Tali drops the politeness for a line of "I'd like to fuck you and fuck you!". Nothing if not direct, Estrons wear their album title as a badge of honour and don't hold back for a second. Lust, loneliness, dominance and desire tinged with more than a little bit of hate proves a consistent and compelling atmosphere for the record. 'Body''s moaning pre-chorus of "you make my body go oh oh-woah," subsides into a pithy chorus of "I can do that like that - only better", as Estrons' self-described 'heavy pop' frequently finds itself with Mclusky-level razor-sharp cynicism. For all the acerbic lyricism, though, Estrons always find themselves delivering hook after hook and in 'Cameras' they've an anthemic closer set to ring around festival stages for years and to come as in Tali's most adoring moment she swoons "If I get one love, only one love, then I choose you, then I choose you" over and over.
'You Say I'm Too Much…' boasts ten impeccable tracks that could all stride confidently out as a lead single. It shouldn't be made to look quite this easy.