News
Arctic Monkeys' Matt Helders is planning a solo album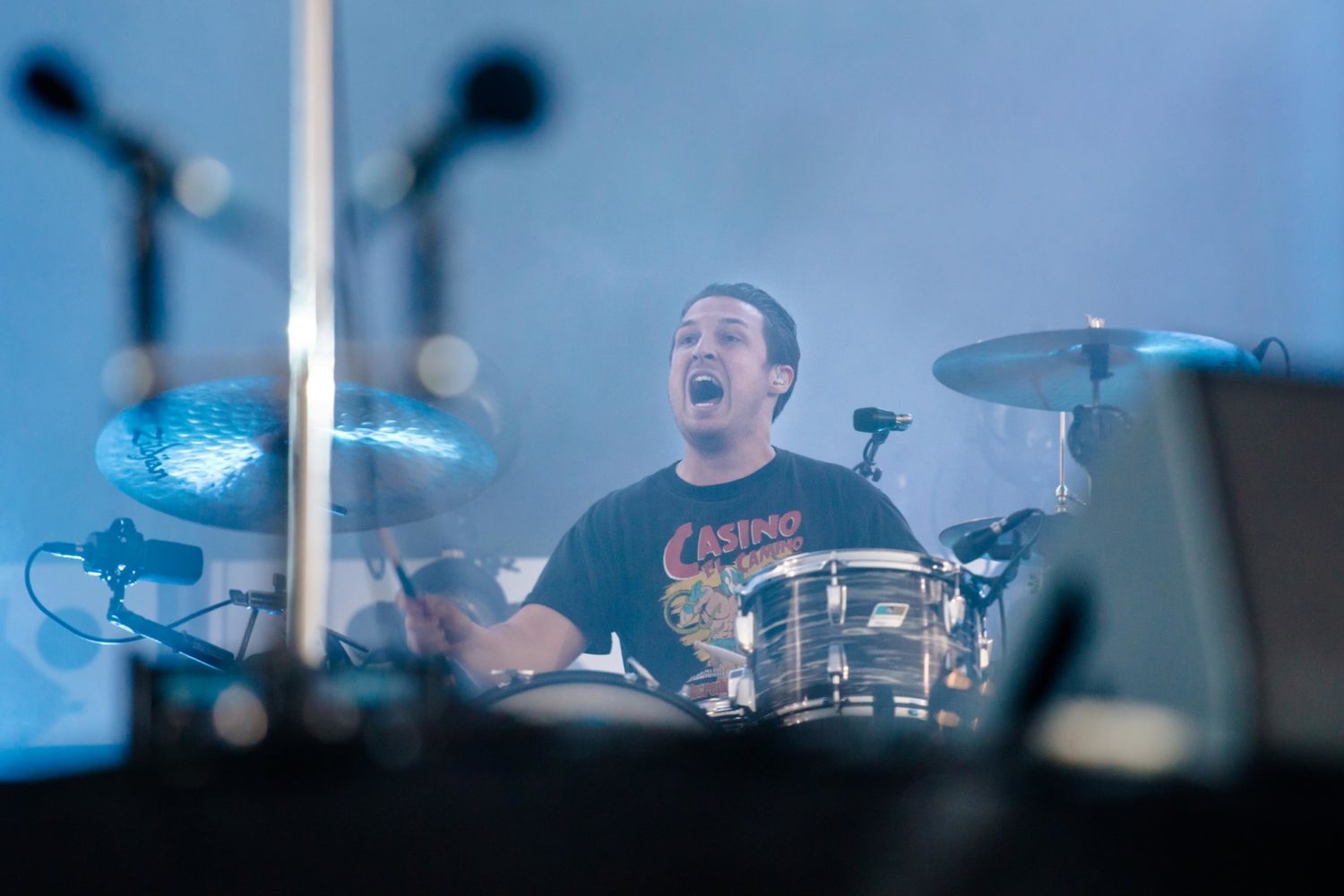 The drummer spoke about his plans in a new podcast
Arctic Monkeys' Matt Helders has spoken about his plans to make a solo album.
Speaking on podcast The Trap Set, the drummer opened up about his work away from the band and his plans to eventually release work as a solo artist.
When asked about whether he feels he has the confidence to finish the record, which he is still in the planning stages for, Matt replied: "More and more I do, yeah. I feel like I've got to do a certain amount before it's deserved in way. I don't want to do it too soon and then regret it, like 'Oh, I shouldn't have made that kind of record'. You know what I mean? I want to make a lot of music and then like, 'Oh, that's the thing I like about this'. I think I'm getting to a point now in which the style has developed and what I want to do is more clear to me than it was before."
He also added that he feels as if he has to earn the right to make work as a solo artist, saying: "I don't wanna get caught out for cheating my way somewhere… which I don't really think you do in music, really. If it's good, it's good however you got there."
"I will do it. It's like figuring out why as well. Like 'Why do I even want to do that? Why do I want to make a record? What's it for? I just like the process of creating it. Maybe it's more because I'm not writing the lyrics, so it's fine that I do that. When you're writing a record and you're putting yourself out there, a lot of people need a reason to want to hear a 'message' or 'hear my opinion on this'.
In other Arctic Monkeys news, the band recently headed on James Corden's Late Late Show to play Tranquility Base Hotel & Casino's 'One Point Perspective'. Last weekend, Miles Kane welcomed Alex Turner on stage in Paris for a performance of Lost Shadow Puppets track 'Standing Next To Me'.
Listen to the whole podcast below.


Get your copy of the latest issue