Listen
Girlpool release two new songs, 'Where You Sink' and 'Lucy's'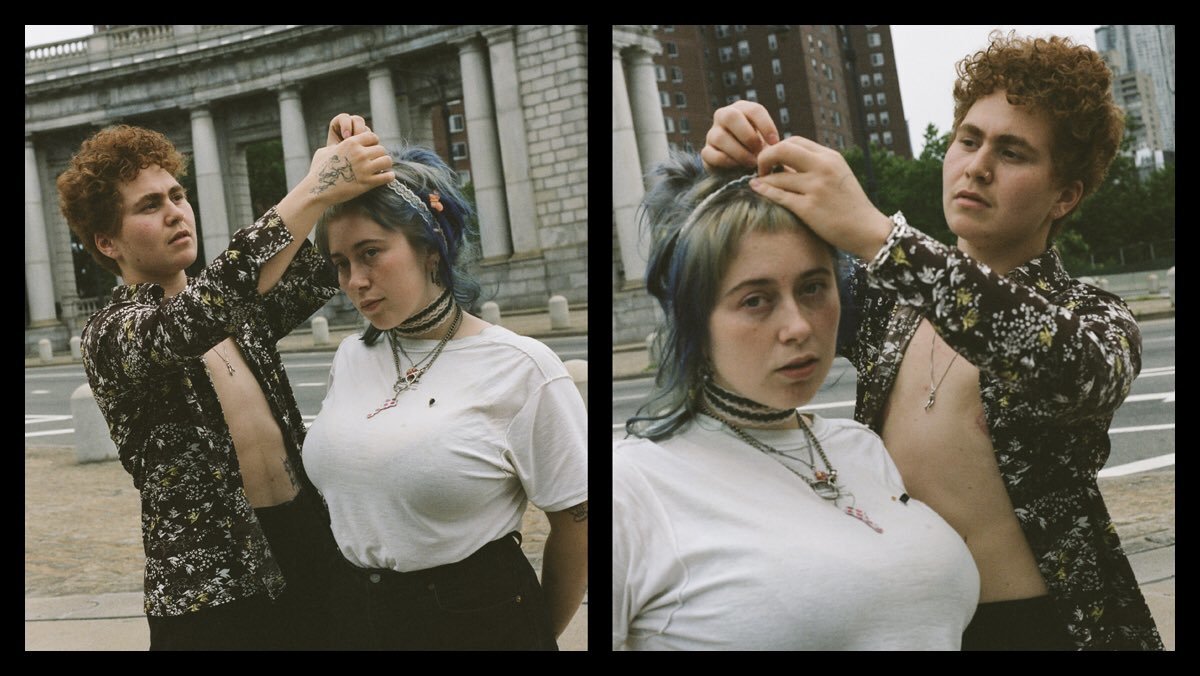 Last time we heard from LA duo Girlpool earlier this year, they were releasing new track 'Picturesong' in collaboration with Blood Orange. But now they're back with two new tracks of their own in the form of 'Where You Sink' and 'Lucy's'!
Harmony Tividad explained that 'Where You Sink' "explores our fixations on characters in our lives and the projections we create. It explores our natural human desire to be made special by another. I wrote it when I found myself looking at one person from various angles (emotionally); I found them to be beautiful in toxic but charismatic ways. It's about loving someone who you don't really have the chance to get to know fully because their time is spent trying to get out of their head, further from reality. It explores the complications of trying to get close to someone who ultimately wants to be far from themselves."
Talking about the meaning behind 'Lucy's', Cleo Tucker said: "This song responds to stubborn feelings from a past relationship. I wrote "Lucy's" a couple of years ago to sort through some droning thoughts about hope, distraction, and love. 'I swear I'll be alright/ although (you) are in the sky,' continues to resonate. These lyrics distinguish a time when my partner would check out from our relationship. I reassured myself that even when they were not present, and I was, that I would be alright. I was hopeful that my partner would find resolve from their struggles, which stifled their capacity to provide the kind of care and attention that I needed. I practiced nurture, and I hoped that they would find the ambition that I saw in them."
The band released their second album 'Powerplant' back in May of last year, so we're not too sure as of yet whether these new tracks are part of a new album or just a stand-alone project. Listen to the new tracks below.