Watch
Brockhampton cover Alicia Keys and play 'San Marcos' on triple j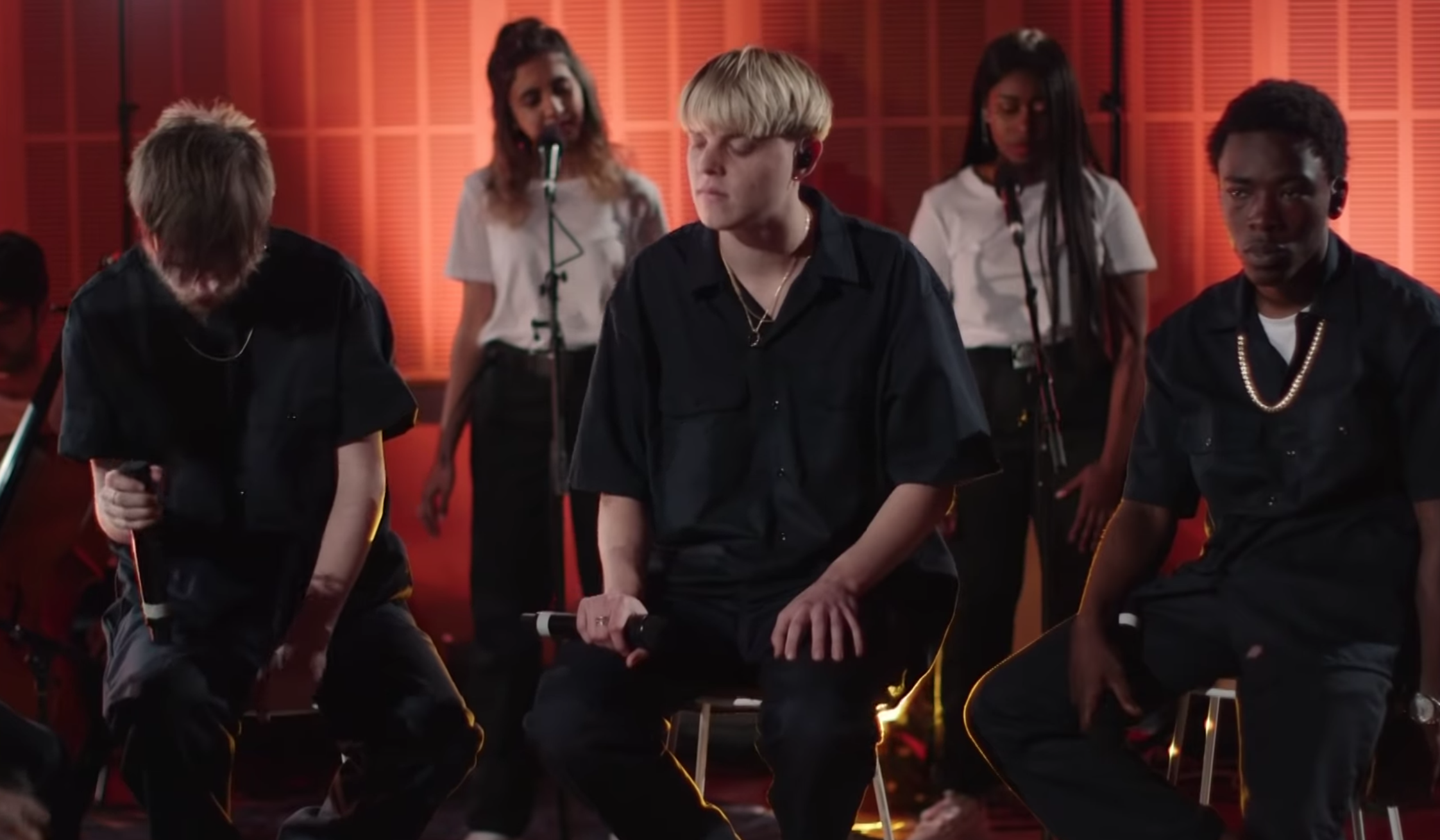 The boyband ran through a version of 'Un-Thinkable (I'm Ready)' for Aussie radio.
Brockhampton recently finished up their maiden Australia tour, and while they were down under, they stopped by radio station triple j as part of the station's long-running Like A Version series.
The band played 'San Marcos' from their recent 'iridescence' LP, as well as taking on a cover of Alicia Keys track 'Un-Thinkable (I'm Ready)'.
'iridescence' followed the band's trilogy of 'Saturation' albums from 2017, and they recently shared a video for 'San Marcos'. 'iridescence' then went on to top the Billboard 200 chart in the US.
In our five-star review of the album, we said: "After 'Saturation"s freewheeling spirit and an insatiable appetite for fun, 'iridescence' had to confront the past nine months, and make a statement as to how the band move forward. It does so emphatically."
Watch the triple j performances below.