Listen
Friendly Fires share 'Heaven Let Me In', co-produced by Disclosure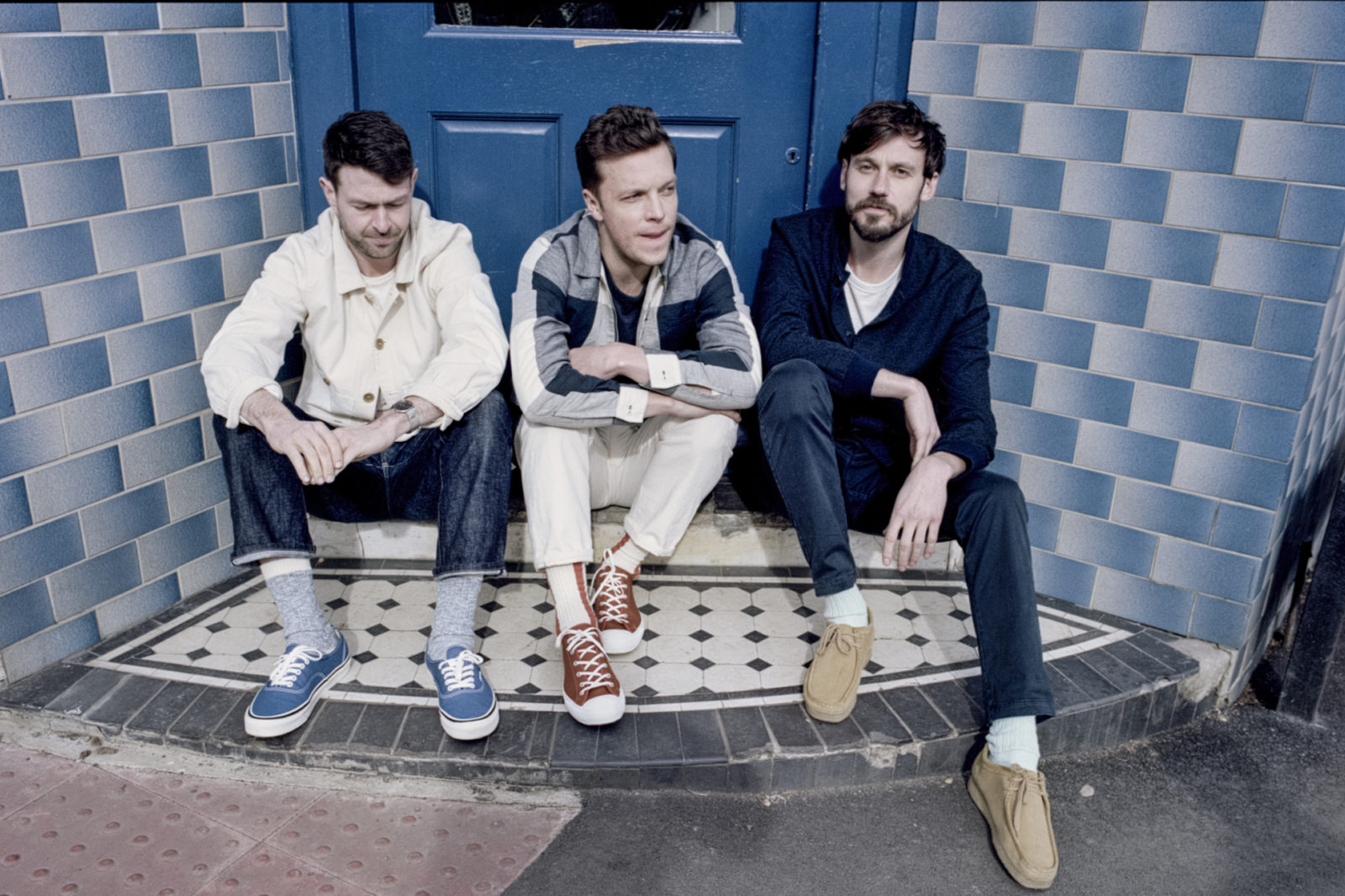 The trio are also off on tour next year!
Friendly Fires returned earlier this year after a lengthy hiatus with new track 'Love Like Waves', a Brixton Academy show and a slew of festival appearances.
They've now followed it up with new cut 'Heaven Let Me In', co-produced by Disclosure.
Talking about the track, vocalist Ed MacFarlane says: "Heaven Let Me In is a song about being comfortable in your own skin. When you stop trying so hard and embrace your imperfections then opportunities arise and doors open."
The band have also announced a series of new UK shows, with all-night shows punctuated with DJ lineups in Newcastle, London and Bristol.
"We wanted to make these shows more 'party' than 'gig' as an experience," the band's Jack Savidge says of the shows. "We've done that in the past with our Coronet and Brixton late night shows back in the day. Intimate venues, DJs before and after we play, the band fitting into the narrative of the night
rather than being the key spectacle. It speaks to the roots of our live show, and is a pure expression of how we see this project of ours. We've always aimed our live shows squarely at the dance floor, and steeped ourselves in the music and culture of clubs, and these nights will be a full celebration of that."
Listen to 'Heaven Let Me In' and view the dates below.
NOVEMBER
28 Newcastle, Riverside (with Justin Robertson and Vonica)
29 London, Oval Space (with Space Dimension Controller and Vonica)
30 London, Oval Space (with Ross From Friends (DJ), Space Dimension Controller, Alex Metric & Ten Yen)
DECEMBER
01 Bristol, Anson Rooms (with Paranoid London (DJ), Secret special guests, Alex Metric & Ten Yen)
£7.00
Buy Now