News
Wolf Alice's Ellie Rowsell discusses the fight to save grassroots venues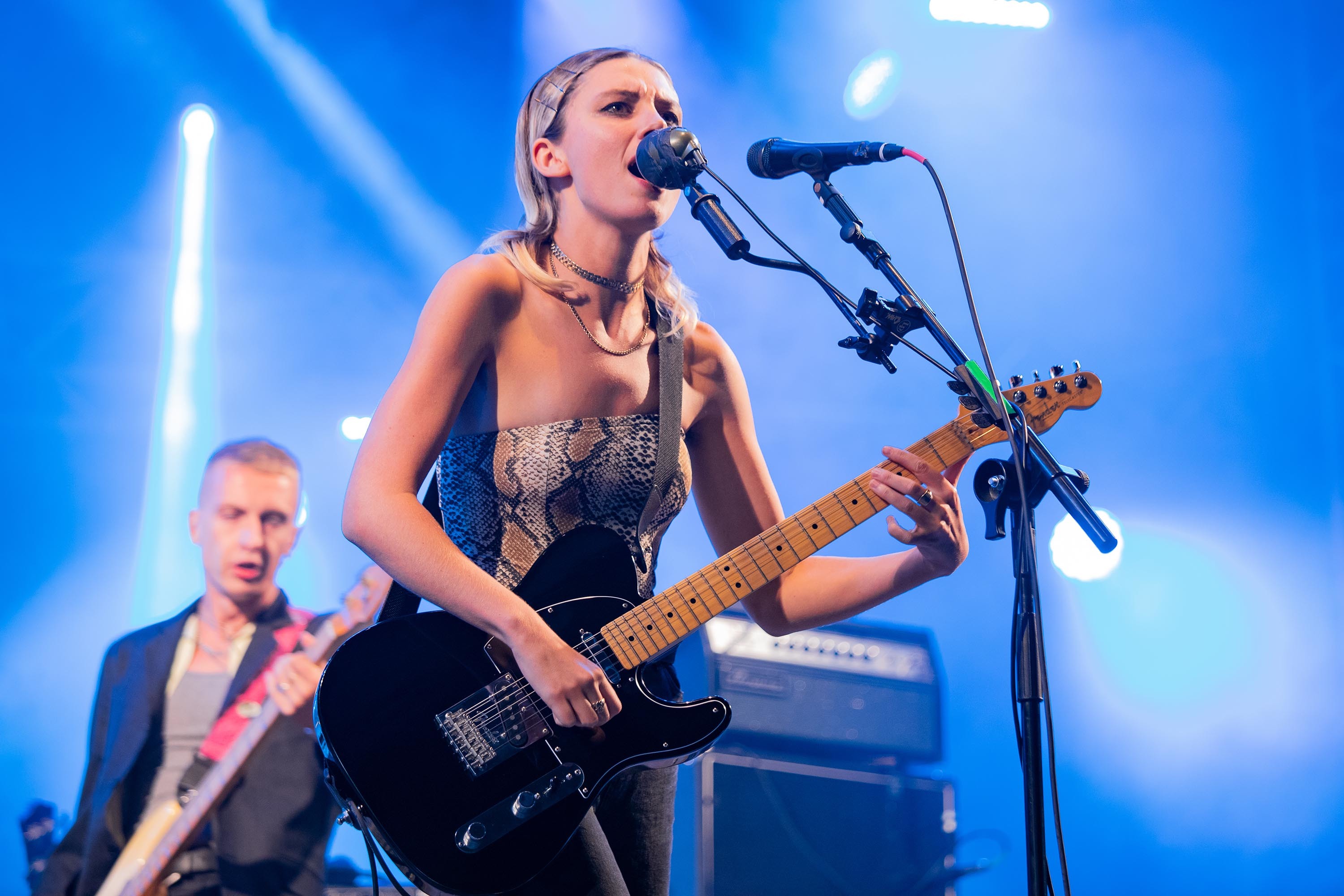 The frontwoman spoke at today's Venues Day, a programme organised by the Music Venues Trust.
Wolf Alice's Ellie Rowsell has spoken out regarding the fight to save grassroot venues, and how musicians can "be one of the greatest helps of all."
Speaking today (Wednesday 17th October) at Venues Day 2018 in London - an event organised by the Music Venues Trust to raise awareness of issues faced by small and independent venues across the country - the frontwoman spoke about her concerns now that more and more venues are facing closure.
During her welcoming speech, Ellie said: "I think my career had quite an authentic start. I am aware, of course, of the certain advantages I had. My parents allowed me to live at home, my boss allowed me take time off for shows and my friends were always there to cheer me on. But being a socially awkward girl with zero friends in the industry and no understanding of it either, all I knew how to do was to nervously rock up and play. And I could! Grassroots Music Venues allowed me to do that.
"I could go down to the Purple Turtle in Camden (RIP) and borrow every single piece of equipment for their electric open mic and it was at these places that my band and I cut our teeth, that allowed us to grow as musicians, to build a fanbase, to meet certain people that lead us to more venues across the country and eventually across the globe!
"When I see these Grassroots Music Venues closing down or under threat, I worry that these so-called 'authentic' starts may no longer be possible. I worry that in order to compete with the 02s and such, venues won't be able to book those socially awkward girls who bring nothing with them but the four chords they know on the guitar. The music industry can't afford to be more unequal, the touring world can't afford to become more depersonalised and when your favourite venue turns in to another Costa Coffee, it isn't just a travesty for music, it's politics. It's a loss of culture, of community, of opportunity and individualism."
She also highlighted the impact that she thinks other musicians could make: "When it seems as though the government doesn't care about such things, it shouldn't just be down to the likes of the people at the Music Venue Trust to campaign for their importance and lend a helping hand. Musicians can be perhaps one of the greatest helps of all. Last summer, my band and I made a conscious decision to play in the venues where we'd first been given some of those early opportunities. Sometimes you think the world is against you when you're making the grind in those early days of touring. It is easy to forget that just by being at these little venues there is someone cheering you on – the venues themselves! And you know, the dinner you get made by the owner of the Kasbah Coventry or the invitation to return back to play the Guildford Boileroom despite having sold a total of zero tickets might just have been that saving grace for you and your band.
"It is important as musicians to recognise these acts of kindness and to give back once they can."
For more information on Music Venues Trust, head to their website.