Watch
Another Sky play Jools Holland, share 'Chillers' video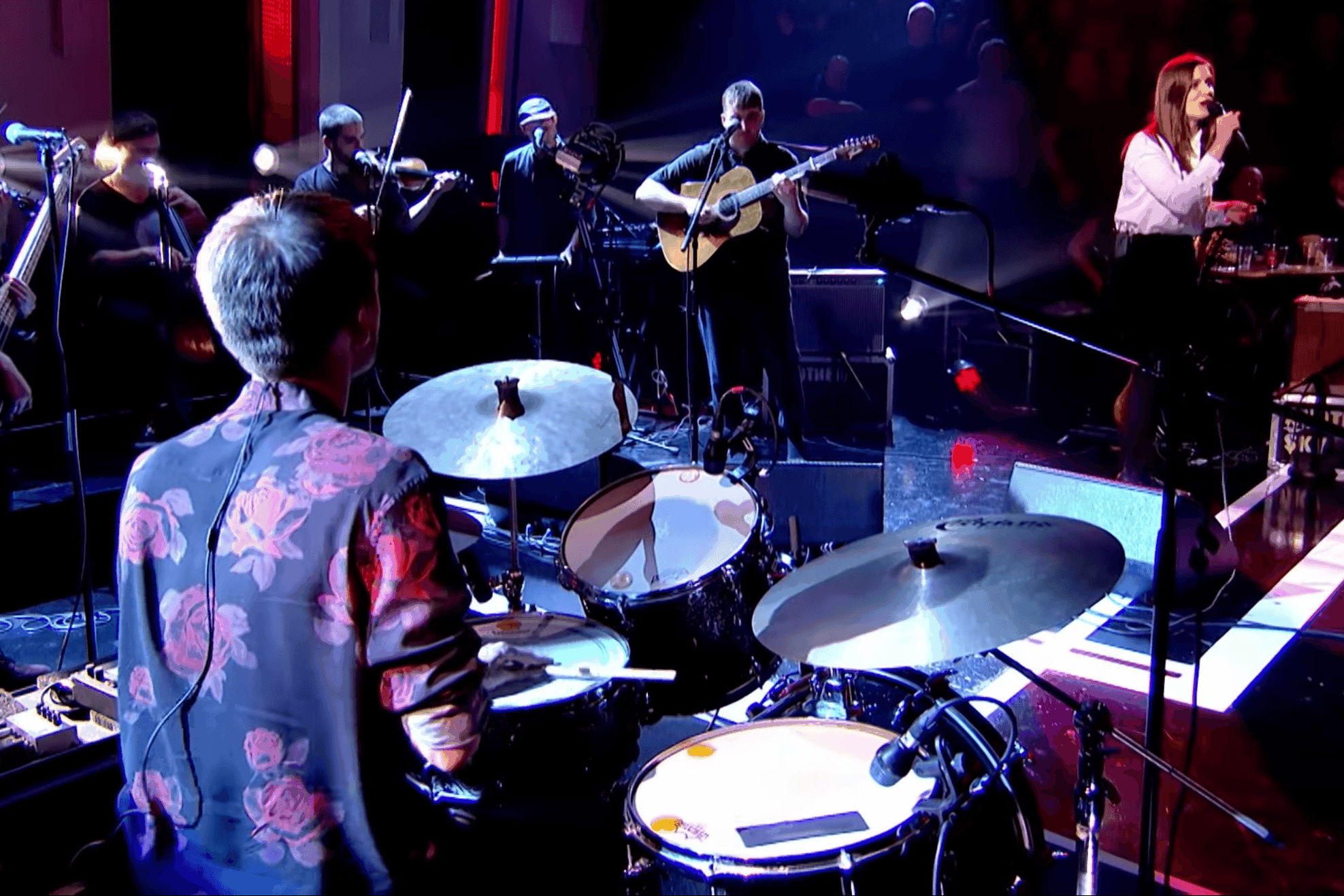 The band are also off on a 2019 UK tour.
New Fiction signings Another Sky have impressed across 2018 with new singles 'Avalanche' and most recently the suitably titled 'Chillers'.
Last night (23rd October), they brought the latter to the current series of Later… with Jools Holland, backed by a string section.
In conjunction with the Jools performance, the band have now shared a fancy new video for 'Chillers', directed by Najeeb Tarazi and depicting the hollow heart of Hollywood that the band attack in the song.
"We really loved Najeeb's take on the song," vocalist Catrin Vincent says of the new clip. "He understood that it's not just another takedown of Hollywood. Instead, he chose to follow the relatively untold story of the bike scene in L.A.
"Our generation is unique; a generation lambasted by the media, labelled as 'ungrateful millennials' because we're dissatisfied working jobs our grandparents would have been grateful for. But we're a generation that has changed more rapidly than any other, one that takes risks and rejects tradition. What better story for our generation than a young biker working a menial job to support doing what he really loves?
"We need to look at why minimum wage has remained so static while the price of living has risen dramatically. We need to notice and support the worker strikes against big corporations."
The band are set to play a headline London show at Electrowerkz next month, before heading out on a full UK tour next February.
Watch the Jools performance and the 'Chillers' video and view the tour dates, all below.
NOVEMBER
08 Milton Keynes, Craufurd Arms
12 London, Electrowerkz
13 Guildford, Boileroom
18 Liverpool, Jacaranda
FEBRUARY
01 Norwich, Waterfront Studio
02 York, Fulford Arms
03 Edinburgh, Mash House
04 Glasgow, Poetry Club SWG3
07 Dublin, Whelans
10 Sheffield, Cafe Totem
11 Manchester, YES
12 Leicester, Soundhouse
13 Birmingham, Hare & Hounds
15 Nottingham, Rock City
19 Oxford, Bullingdon
20 Bristol, Crofters Rights
21 Cardiff, Clwb Ifor Bach
25 Southampton, Heartbreakers
26 Brighton, Komedia Studio Bar