Album Review
Kagoule - Strange Entertainment
4 Stars
They've never sounded so sure of themselves.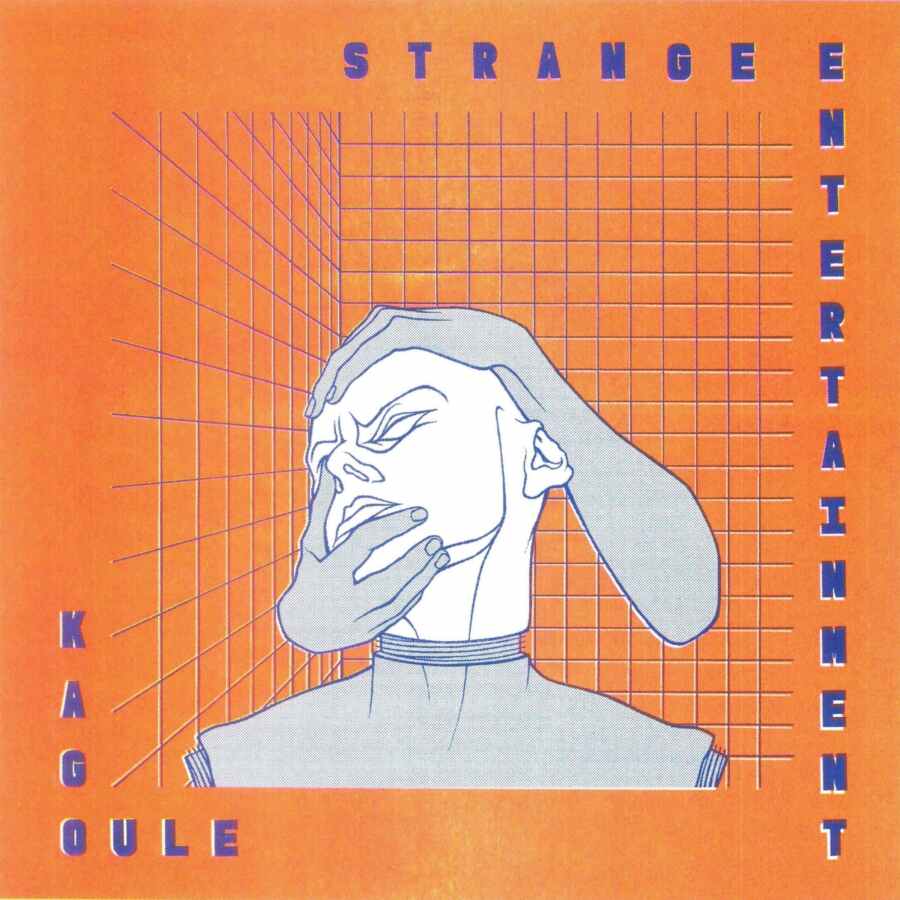 "It has me all twisted," sings Cai Burns on 'Too New Too Soon', a song that runs a fingertip across lyrics of twitching muscles and a clenched jaw. Shaken up by a disorientating, off-kilter hook, it sounds like Kagoule reckoning with themselves, a band re-calculating their place in the world.
On the Nottingham trio's second album 'Strange Entertainment', Burns, Lucy Hatter (bass and vocals) and Lawrence English (drums) have never sounded so sure of themselves. Evident even in early singles like 'Made of Concrete', Kagoule have a special talent for balancing darkness and light; on this album they dive into the muddy depths of grunge and post-punk and find an uncanny brightness. New single and album opener 'Egg Hunt' sets the mood with syrupy, percussive "uh"s layered against wind-milling guitars and a thick, sticky bass line.
Each track on 'Strange Entertainment' feels like an oddity in an eccentric curator's cabinet of curiosities. Kagoule vividly describe a world that's half-familiar, half something else entirely. On 'Magnified' they get molecular: "I don't think you realise / your cells are made to divide," croons Cai, with the detached tone of a scientist examining pond slime under a microscope. 'Bad Saliva' handles clumsy human interaction with novelistic empathy - "He was hoping his first time wouldn't be his last time"- and a speeding, blurred riff. The album often holds back from going flat out, making space instead for woozy storytelling, and the restraint pays off: when it rips, it rips. Penultimate track 'Repent! Said the Insect Man' crunches and crashes in the most satisfying way, while its lyrics wind like a Lewis Carroll riddle past catacombs and watering cans. Cai and Lucy's vocals intertwine, hers picking out in highlighter pen the weird quality in his.
Cash flow demanded breaks between recording (with Hookworms' MJ) and mixing (with Spring King's Tarek Musa), and therefore a slower, more thoughtful process in putting the album together. Cai explained that they'll "always prefer a lo-fi attempt at a big idea," and you'll find this in the album's ambitious closer: 'Strange Was The Time' starts like a folky ballad of olde, before becoming a burning, psych-rock epic - all in three minutes. Of course they pull it off.