Watch
Kali Uchis shares surreal video for 'Just A Moment' ft Steve Lacy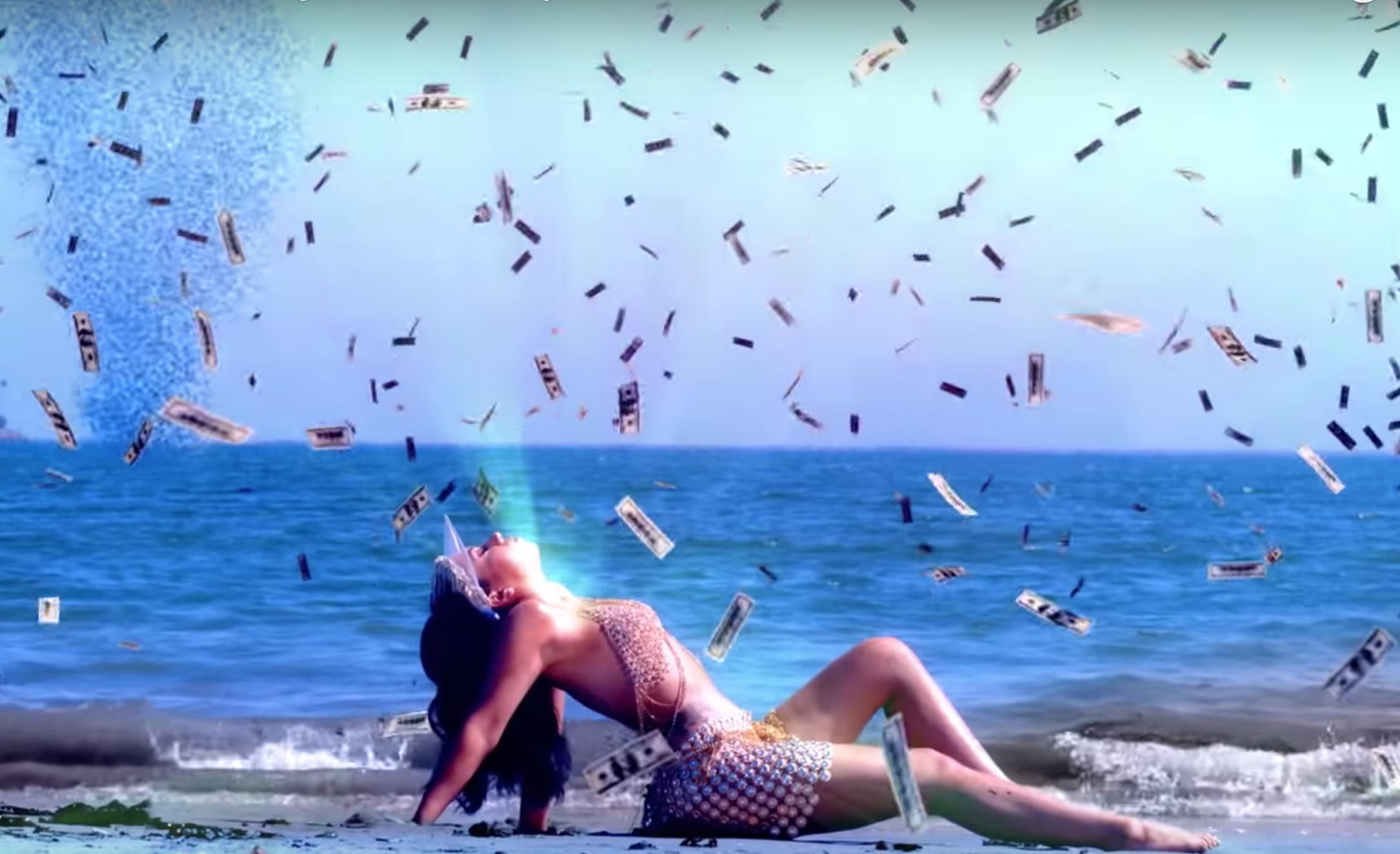 Another clip from debut album 'Isolation'.
Kali Uchis released her debut album 'Isolation' earlier this year, and it featured a collaboration with Steve Lacy of The Internet called 'Just A Moment'.
After a massive year for the singer, she's now shared a frankly amazing new video for the track.
Colourful in the extreme, the clip sees Kali laying on a sun-kissed beach with money raining down on her (…obviously), as well as sitting on a money sofa and then captaining a ship?
Anyway, it's a wild ride, and you can watch it below.
We interviewed Kali Uchis back in October of 2017, where she talked about keeping her eclectic pop music all on her own terms.
"I feel really proud of the boundaries that I'm pushing," she told us. "I want to create this whole new lane for me to be in. My objective was to create a whole world of my own. People would tell me to be more this, more that, more pop, whatever, but I think as an artist… I've gotten as far as I've gotten by listening to my intuition. I'm ready for global domination now and being able to conquer everything with my music."

Read the interview in full here and watch the 'Just A Moment' video below.