Let's get physical
Sports Team announce first release on new Holm Front label, a 7" from UGLY - hear 'Redemption, On The Road To Damascus'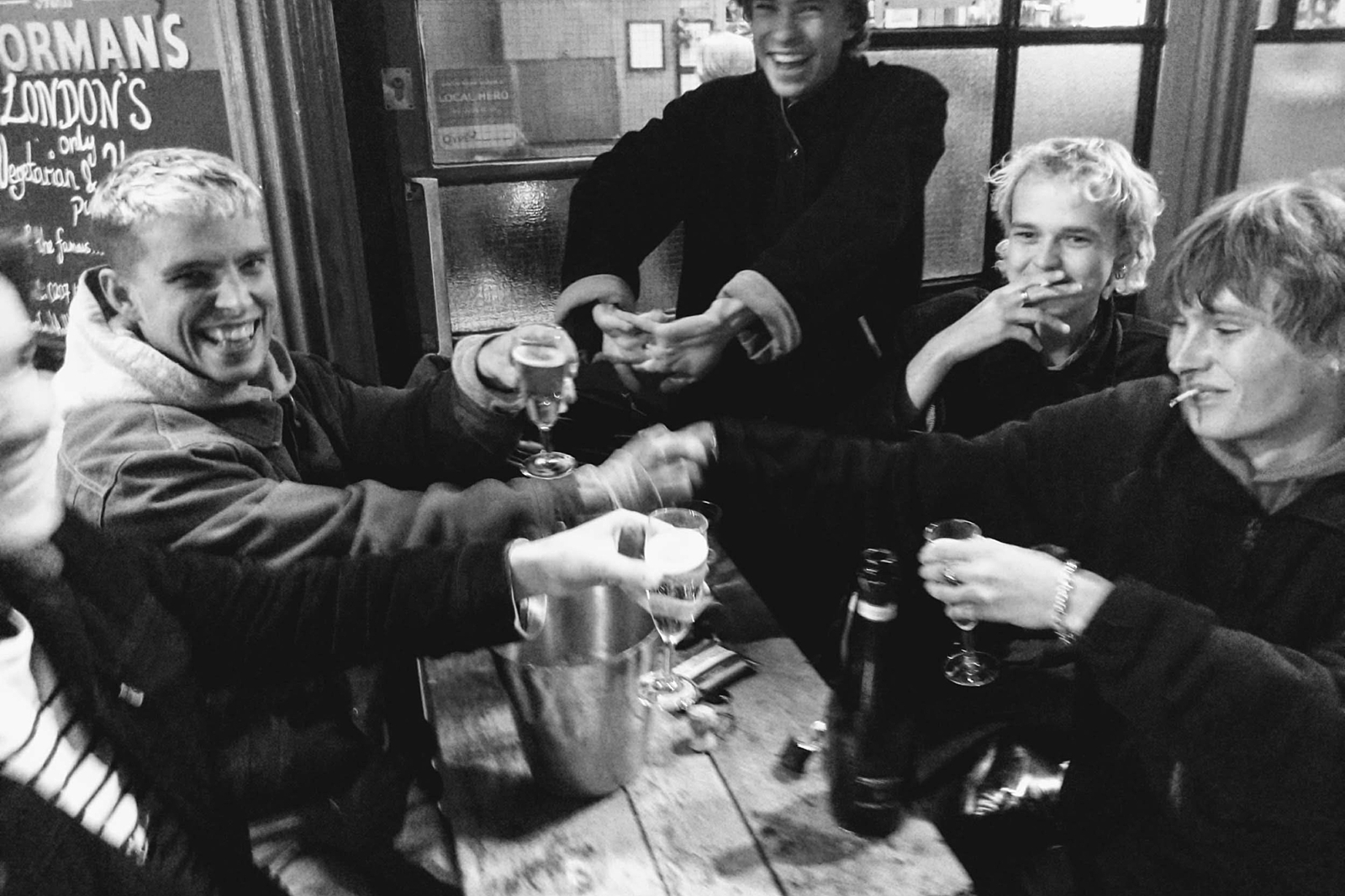 'Ugly's Last Supper' will come out physically via Holm Front, and digitally on Strong Island Recordings.
Sports Team recently announced that they were setting up a new label called Holm Front, and they've now shared details of its first release!
The label will release 'Ugly's Last Supper', the new 7" from buzzy London five-piece UGLY. A digital release will come out via Strong Island Recordings on 29th November, with a vinyl-only physical release, will come out via Holm Front on 10th December.
'Ugly's Last Supper' features two new songs, and the first one, 'Redemption, On the Road To Damascus', is streaming now.
Talking about the release, UGLY say: "For these two tracks we've decided to take a more hymnic approach to our indie rock music. Immerse yourself in 'The Last Supper at the Regal Wetherspoons' and 'Redemption on the Road to Damascus' to find spiritual satisfaction, as well as a few minutes of music to relax, tap your feet or clap your hands!"
We also spoke to Sports Team about the origins of Holm Front, and what they hope to achieve from starting the label.
"We're quite opinionated about bands we like and bands we don't like," vocalist Alex Rice tells us. "This is - to an extent - putting your money where your mouth is. We're gonna say 'This is what guitar music should be, this is how it's gonna get cool, and these are the bands we like' and we'll release them, why not."
"We talk a lot about the UK guitar music scene, and what we love about it, and what we hate," guitarist and songwriter Rob Knaggs offers. "Then when you're in a position where you're lucky and start doing ok, you have to stop and say 'Who would you back? How do you use your platform?'."
Listen to 'Redemption, On the Road To Damascus' below.