Report
Have Creeper played their final show?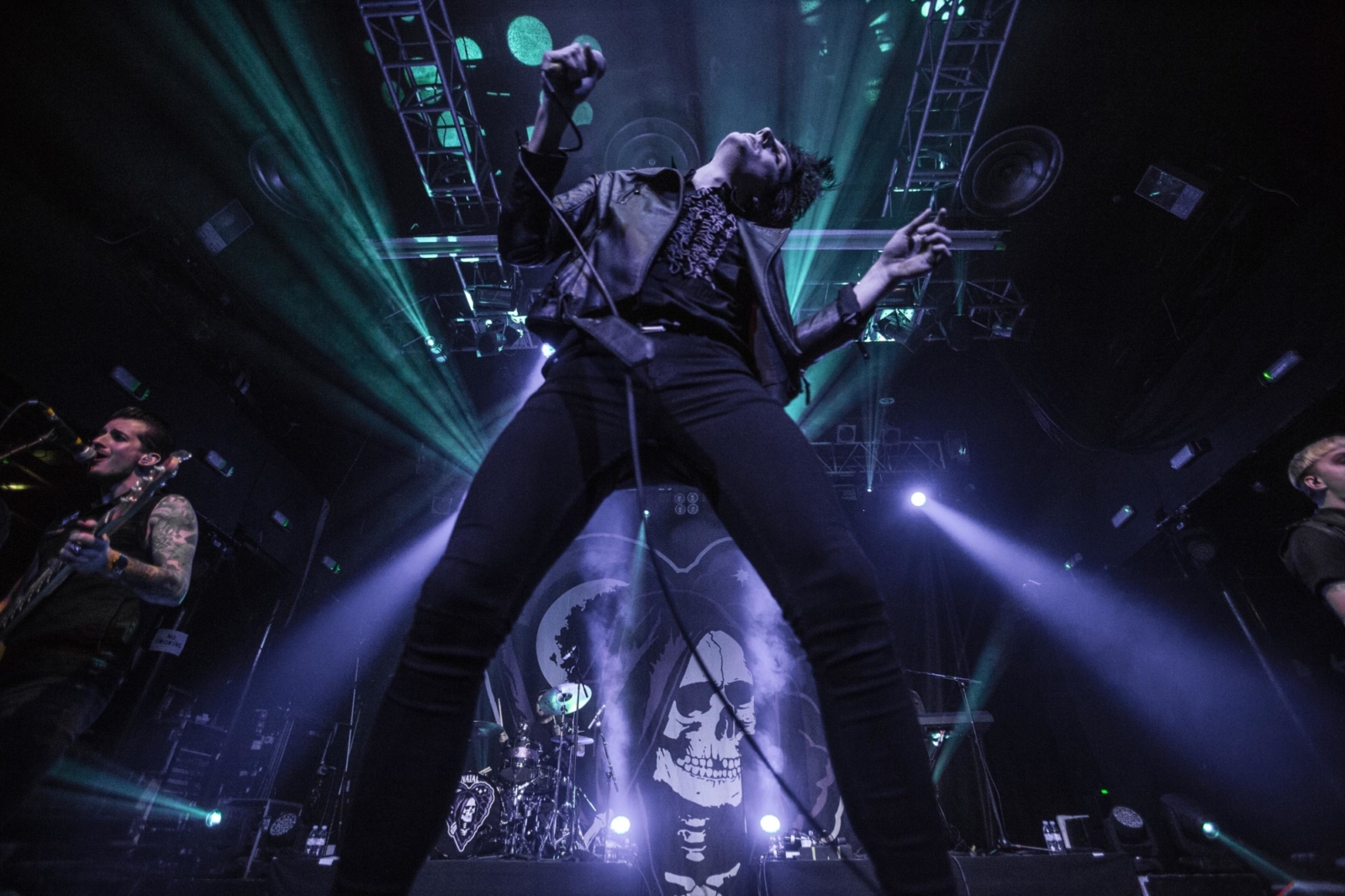 The band appeared to take their final bow at London's KOKO last night (1st November).
Majesty and mystery have followed Creeper around constantly since they first emerged a few years back, but no-one quite expected this. Last night, at the band's headline show at London's KOKO, the last in support of their debut album 'Eternity, In Your Arms', the band appeared to break up.
Before closing with 'Misery', the band's frontman Will Gould made a speech, echoing the words of David Bowie during his famous Hammersmith Apollo gig in 1973. "Of all the shows we've played in this last four years, this one will remain with us the longest," he said before launching into the track, "because not only is it the last show of this album, but it's the last show that we'll ever do".
The emotions then ran freely from both band and fans, with visibly distraught fans torn between showing their appreciation for the band at their last gig and, well frankly, being totally baffled. After 'Misery' ended the show, the band convened in a collective huddle at the back of the stage, before emerging to the front one by one, laying down their Callous Heart jackets - the emblem of the band's era up until now - and bidding their final farewells.
A video montage set to Leonard Cohen then played on a big screen, showing tour footage and the story of the band's last four years. A message simply reading "Even eternity ends" then appeared on the screen, before the lights went up, Vera Lynn's 'We'll Meet Again' playing out of the speakers, and the era of Creeper looked to have come to an abrupt, shocking end.
That wasn't the only strange occurrence during their set: earlier in the show, Will dropped lyrics from Neil Young's 'Out Of The Blue' into between-song chat ahead of track 'Into The Black', which retrospectively looks like it was another hint as to what would follow. "It's better to burn out than to fade away," he told the crowd. Was he actually pre-warning his fans ahead of the show's close?
Creeper played:
Suzanne
Winona Forever
Poison Pens
Valentine
VCR
Lie Awake
Down Below
Room 309
Crickets
Black Rain
Into The Black
I Choose To Live
Black Mass
Darling
Astral Projection
Hiding With Boys
Misery