Watch
mewithoutyou release dystopian video for 'Julia (or, 'Holy to the LORD' on the Bells of Horses)'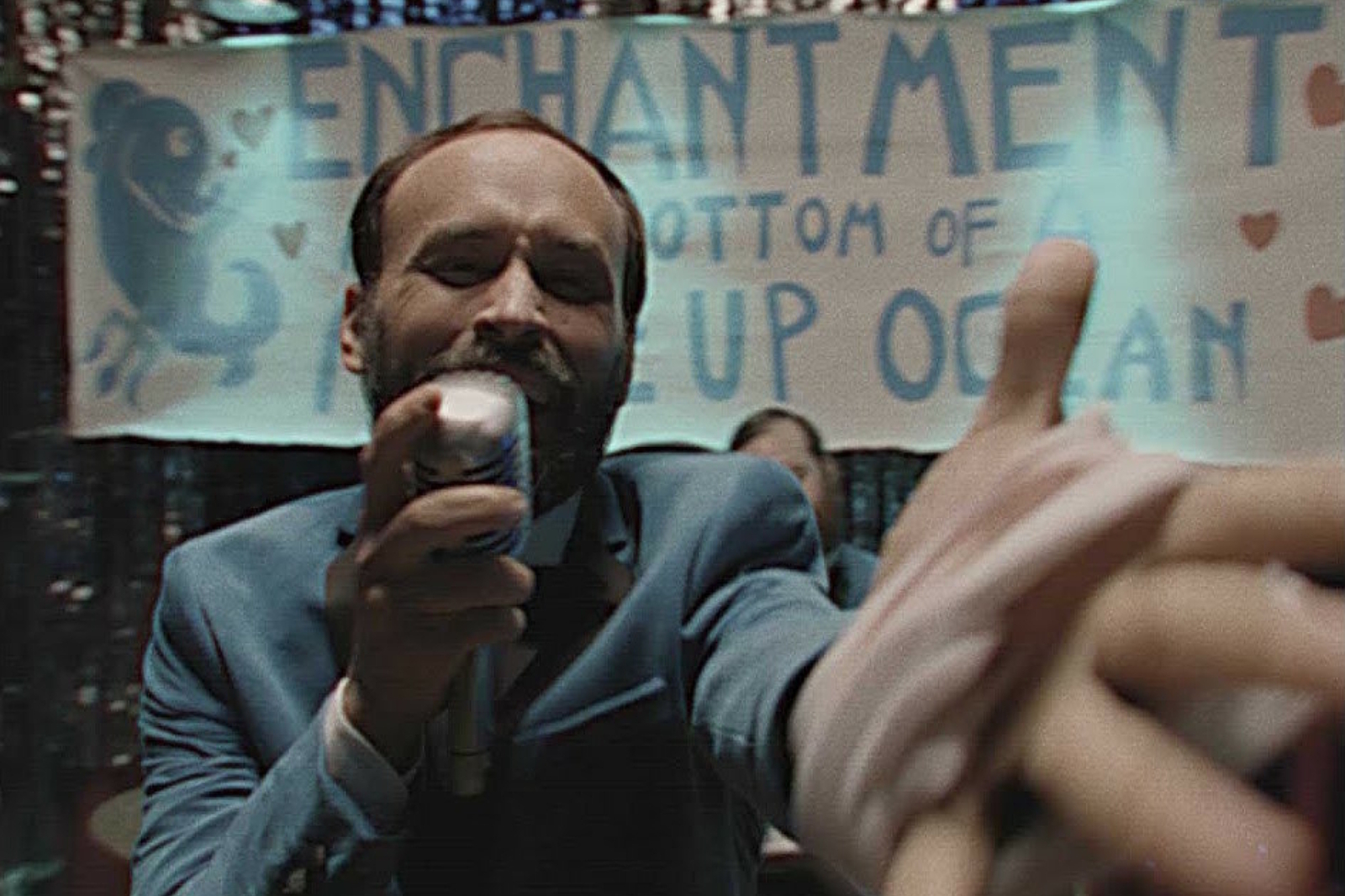 It's taken from the band's latest album '[untitled]'.
mewithoutYou have released the video for 'Julia (or, 'Holy to the LORD' on the Bells of Horses)'!
In the video, the band offer a dystopian take on Back To The Future in a video full of references to George Orwell's 1984.
Speaking to NPR, vocalist Aaron Weiss said: "For how heavy the music is, the song has a certain gentleness, so opening with an intimate slow dance felt oddly fitting. As a proof of concept we laid the song over some Enchantment Under the Sea Dance footage from Back to the Future — it worked. And since the lyrics contain an Orwell reference, some dystopian element seemed appropriate. Over time, the 1984 theme grew more prominent, and eventually took a certain precedence."

The rather wordy-titled track is taken from the band's seventh album '[untitled]' which came out in October. In our review of the record, we wrote: "Not consolidating or scaling back their ambition in the slightest, mewithoutYou continue to be one of indie-rock's most consistently fascinating voices, and on '[Untitled]' they're as weird and wonderful as ever."

Read the full review here and watch the video for the band's new single below.