Live Review
alt-J, Royal Albert Hall, London
30th October 2018
As the trio head away to work on album four, it's clear their penchant for weirdness isn't diminishing.
It's still quite a wonder that alt-J are here. Even weirder is that tonight's show - their second night at the world famous Royal Albert Hall - can be considered intimate for the oddball trio. Almost certainly the weirdest band to become arena dwellers in the 2010s, the band's debut album 'An Awesome Wave' was a surprisingly catchy weave of obtuse, angular pop music. Second album 'This Is All Yours' wasn't any more commercially friendly and didn't dial down the weirdness, bar its shuffling lead single 'Left Hand Free', but took the band to the lofty climes of London's O2 Arena and headline slots at festivals worldwide.
With third album 'RELAXER', the band entered a level of success that meant no amount of convention-shunning would see their star fall, and they could continue to tread their wonderfully weird path, opening the album with '3WW', a weirdo folk song that almost approaches being described as some form of pagan chant. The 'RELAXER' tour took them to arenas and festival main stages once again over the last 18 months, and they end the run for the album here at the Royal Albert Hall, off the back of new remix album 'REDUXER', which saw them re-moulding tracks from LP3 with help of the great and good of the most cutting edge rap and hip-hop around.
Songs from 'REDUXER' are peppered through the set - an alt-J show is probably the only time you'll ever hear Danny Brown and Pusha T's knife-edge verses whistling their way through speakers at the Royal Albert Hall - and though the only guests in person are Paigey Cakey and HEX, who fall a little flat on their 'Adeline' rendition, the show serves as an all-encompassing documentation of alt-J's career up until now: 'Matilda' brings an unprompted sea of phone lights to sway along, while 'This Is All Yours' track 'Hunger Of The Pine' is as slinky and hyper-modern as when we first heard the Miley Cyrus-sampling hip-shaker.
Though their music hasn't been tailored to the cavernous rooms they now inhabit, alt-J's production certainly has. A gorgeous, swelling light show backs the trio for the set, grabbing their new-found place as an arena band with both hands. Tonight in particular also helps to highlight the intricacies of their textured sound - the stunning acoustics of the Royal Albert Hall let every noodling guitar line from Joe Newman or thwack of a lesser-used drum from Thom Green have their space, and ring loud and clear. Ambient flutters are pumped in from speakers around the sides of the famous venue, making the trio's immersive sound even more all-encompassing. It's a showcase of a band who never quite meant to get to this point, but are using the simply huge platform to enter newer, weirder and more experimental places. It's anyone's guess where that'll go next.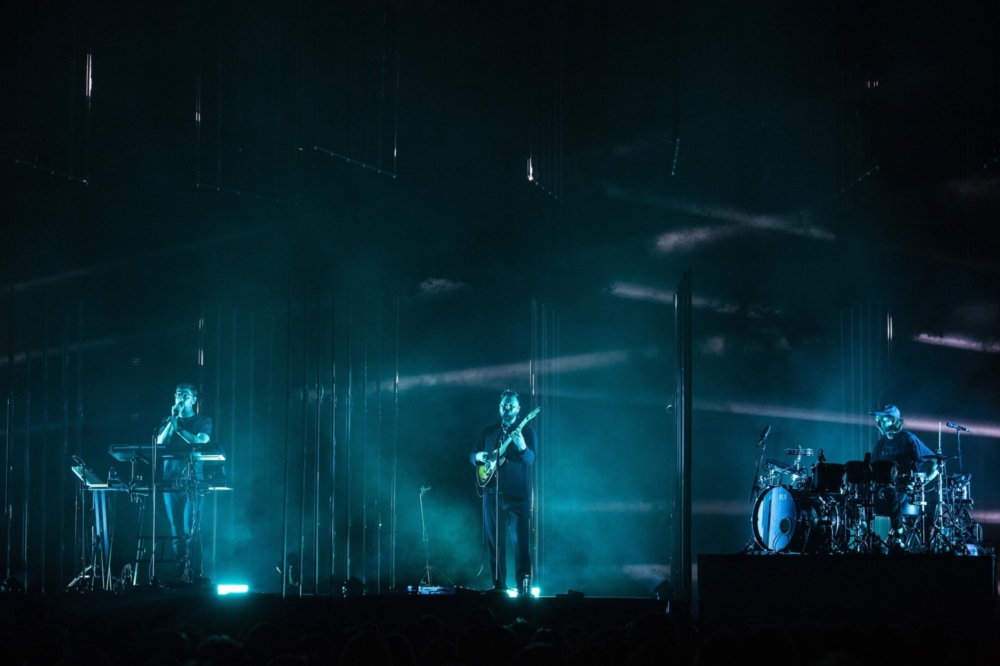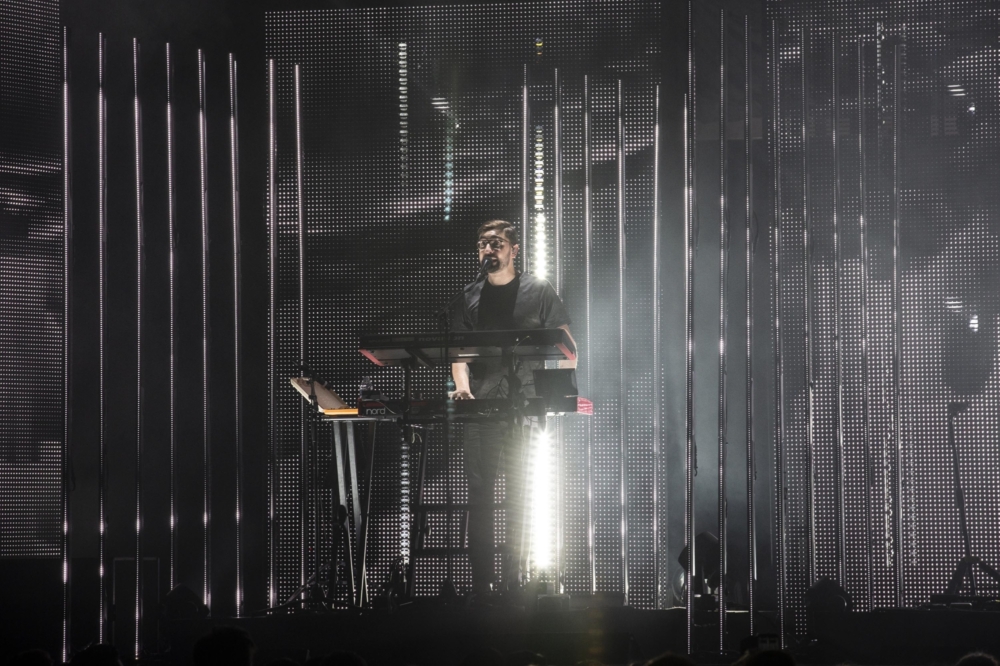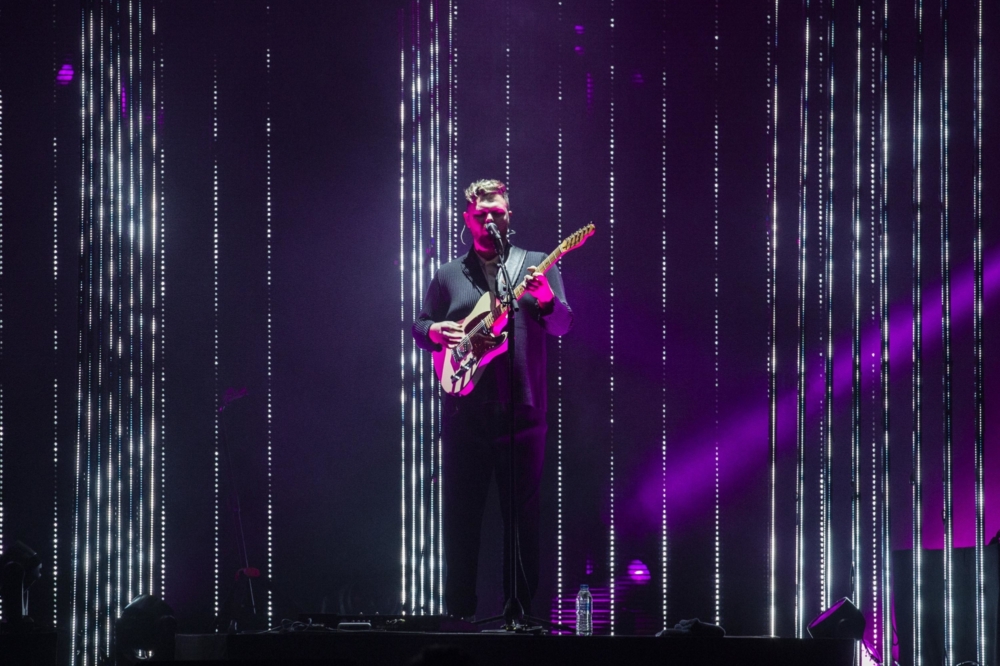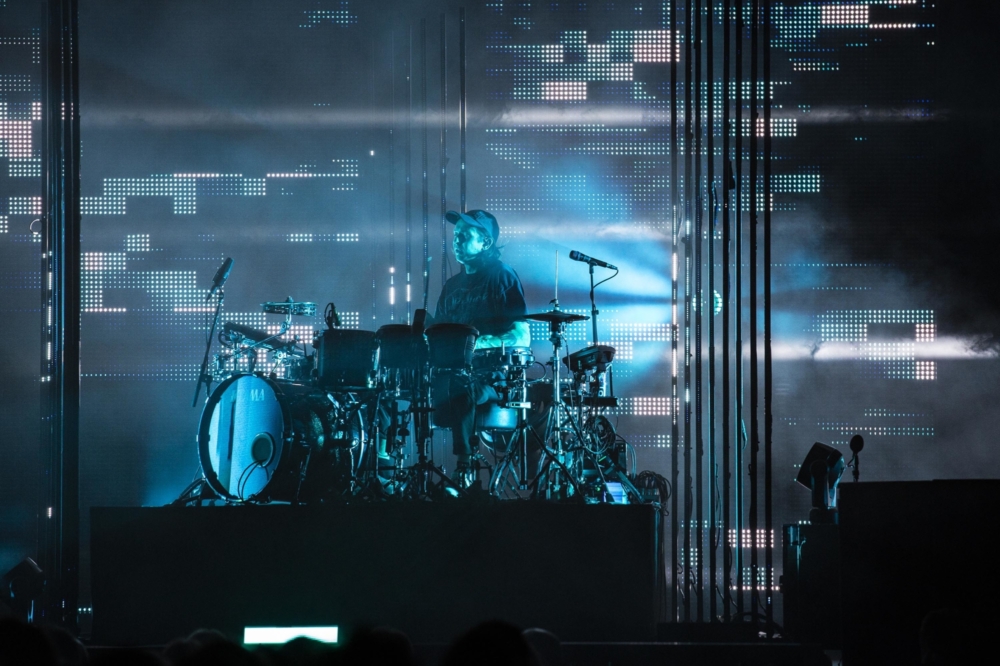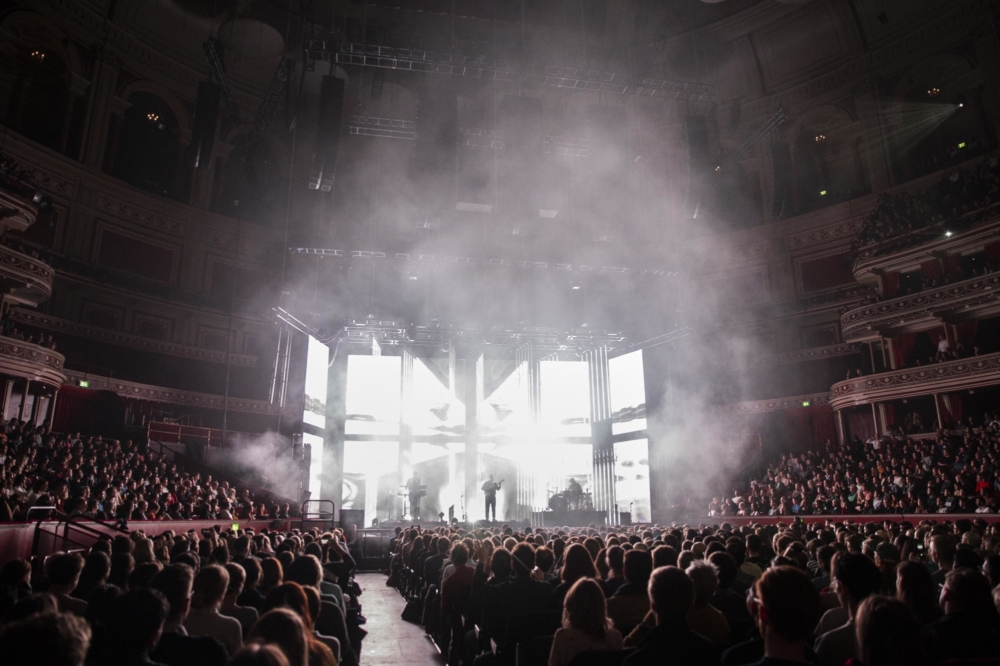 Get your copy of the latest issue