EP Review
King Nun - I Have Love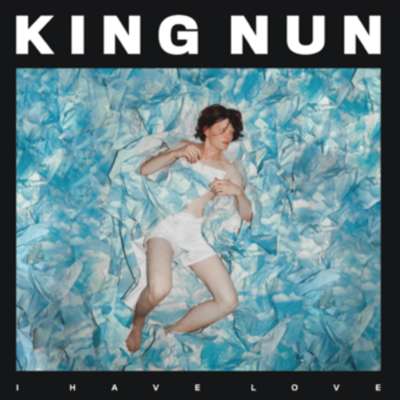 Let's be clear, this EP is unquestionably brilliant.
Label: Dirty Hit
Released: 9th November 2018
Coming from a label that counts Wolf Alice, Pale Waves and The 1975 among its roster, it's a safe bet that anything King Nun release is going to be fucking brilliant. And, let's be clear, this EP is unquestionably brilliant. However, these scamps aren't about safe bets, and each track from 'I Have Love' is as intriguing and enthralling as the next.
The record is an unchained riot from the get go. Packing in more yeahs than you can count, 'Heavenly She Comes' is an angst-ridden belter, and 'Chinese Medicine' is equally volatile, building up with an off-kilter beat before Caius Stockley-Young's drum roll opens the floodgates to a torrent of energetic guitar.
King Nun don't just do loud, they do breezy and fun too. See lead single 'Family Portrait' for a bit o' that. Medium paced and unexpectedly touching (but still incessantly catchy, mind) it indicates a pace shift compared to the foursome's earlier tracks, which scratched and bit like caged animals. A live favourite, 'Greasy Hotel' tells of a twisted establishment through delightfully curious lyrics, framed at each end by a stunning chorus. Think Foals sonics with Vaccines sensibility and you're on the way.
Barely clocking in at 15 minutes total over five tracks, 'I Found Love' is only a tiny taste of what King Nun have to offer, especially given that it arrives well over a year since their last release. Fortunately, here quality triumphs hugely over quantity and no doubt these tracks predate even more excellent material from the budding quartet.
More like this