EP Review
boygenius - boygenius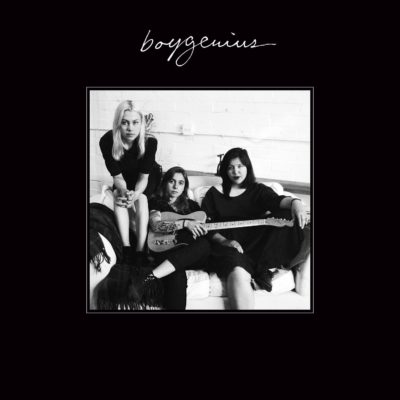 More than the sum of its parts.
Label: Matador
Released: 9th November 2018
Phoebe Bridgers, Lucy Dacus and Julien Baker have stood out as three leading new voices in indie-rock over the past couple of years, and all that promise is melted together gorgeously on their new collaborative EP as boygenius. Each member has their moment to shine (Lucy helms the shimmering, foreboding 'Bite The Hand', while 'Me & My Dog' is Phoebe's heart-racing folk-rock stomp and Julien's voice is as soaring and affecting as ever on the emotional 'Stay Down') but it's when they come together on closer 'Ketchum, ID', an ode to the state of Idaho and the detachment of constant touring, that 'boygenius' really comes into its own and sees the project become more than the sum of its parts.

Get your copy of the latest issue
More like this