EP Review
Whenyoung - Given Up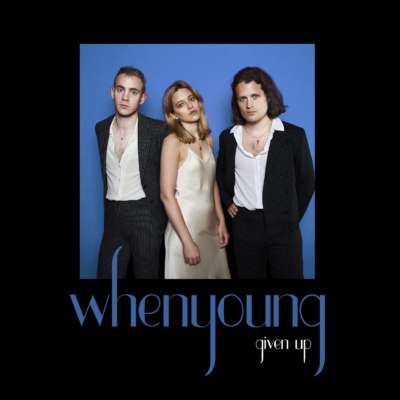 It showcases the key features of the Limerick trio's refined sound from the get-go.
Label: Virgin EMI
Released: 9th November 2018
Following a string of infectious singles over the past year or so, 'Given Up' showcases the key features of the Limerick trio's refined sound from the get-go.
The title track boasts Aoife Power's frolicking vocal, channeling the tender charm of early '90s alt-pop bands like The Vaselines, and a plodding bass line reminiscent of Kim Deal. It's followed by a tribute to fellow Limerick-ians and spiritual forebearers The Cranberries; a sound-alike cover of their 1989 track 'Dreams'. There's less yodelling but just the same saccharine charm. 'Heaven On Earth', meanwhile, is a signature Whenyoung jaunt that features another swaggering bass line alongside whirring guitar arpeggios and a pumping kick-and-snare beat, demonstrating the trio's keen ability to marry sunny pop hooks to a Ramones-lite punk core.
Perhaps most impressive of all, though, is the EP's final track, 'Sleeper' - the only non-single on the record at the time of writing. It dramatically expands the band's sound by using brooding cello strings to take the initially simple arrangement of tender acoustic guitar and cooing vocals to a distinctively mournful and atmospheric conclusion. More than any other track of theirs to date, it demonstrates a musical maturity that could open the doors to a more expansive sound. It's a sweet surprise.
As the lyrics of the title track go, "It's your world and you create it". These four tracks show that Whenyoung are keen to carve their own distinct niche in the open-ended platform of guitar pop - and so far, they're doing a great job.
More like this