Album Review
Mumford & Sons - Delta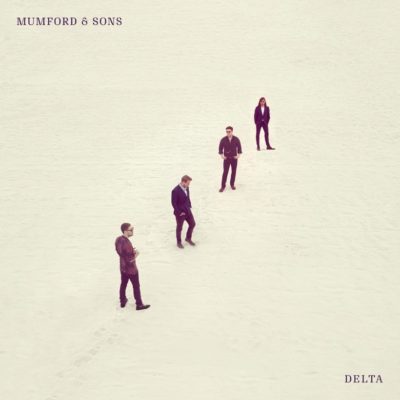 They're back flogging another set of empty epics.
Label: Gentlemen of the Road / Island
Released: 16th November 2018
If, 10 years on from their freakishly popular banjo-toting debut, it seems a cheap shot to have a pop at Mumford & Sons, the perennial punchbags of mainstream country rock, then 'Delta' is proof that Marcus and his pals really do bring it on themselves. On 2015 LP 'Wilder Mind', the quartet swapped waistcoats and tweed for leather jackets and moody press shots, "going electric" and turning the dials up if not to 11 then at least to about six and a half. Now, however, they've given up trying that costume on for size and are back flogging another set of empty epics. Like Coldplay down the farm, their brand of stable boy stadium rock is purpose-built to swell at the chorus and fill huge spaces, but there's nothing with any real warmth or likeability underneath it. At this point Mumford & Sons know exactly what they have to do to keep the Spotify streams rolling over, and 'Delta' feels like an exercise in box-ticking, no more, no less.

Get your copy of the latest issue
More like this