Jäger Curtain Call
Sweaty Palms share grotty, grinding new track 'La Peste' as part of Jäger Curtain Call 2018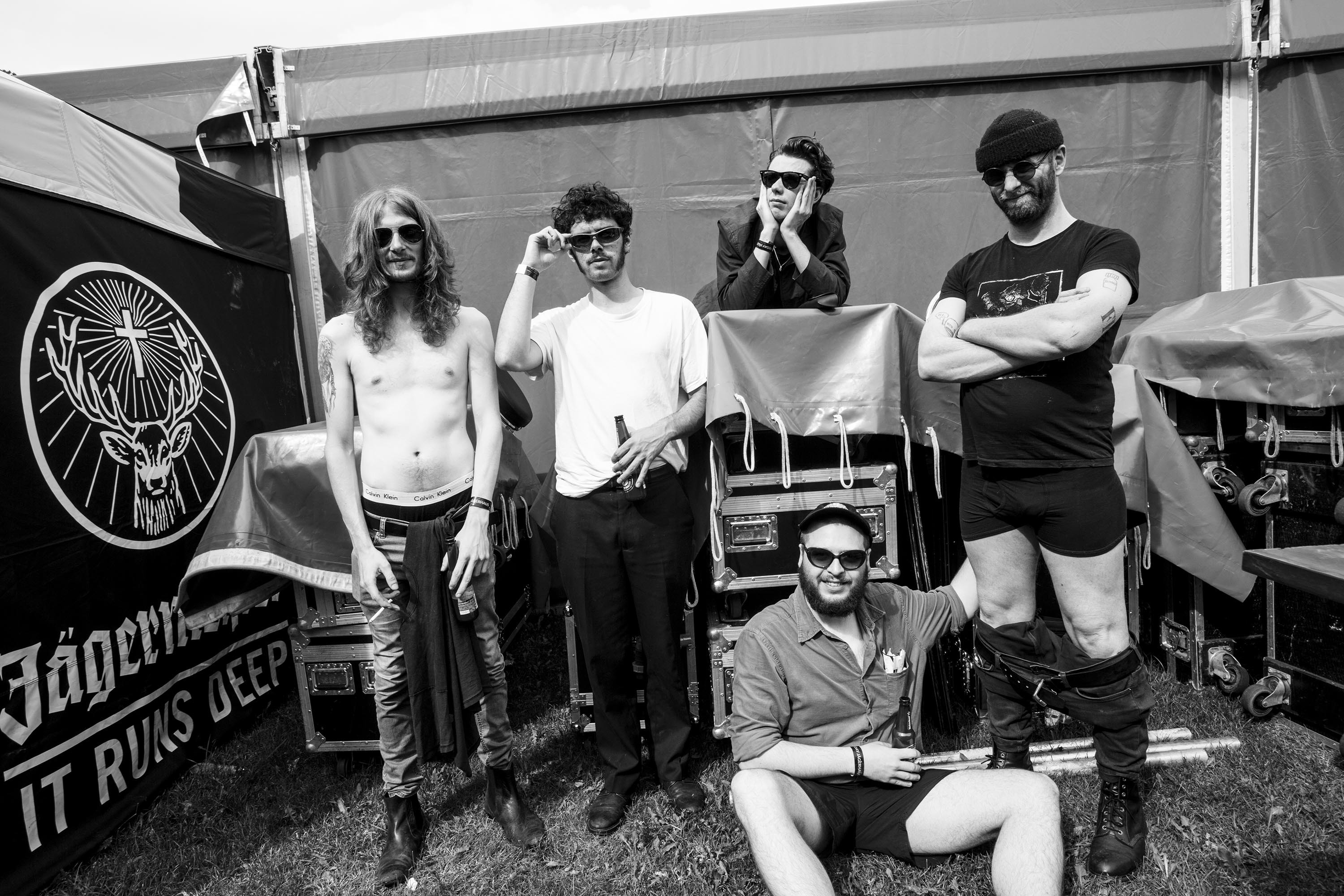 The band will co-headline Glasgow's The Blue Arrow on Sunday (25th November) alongside Lylo.
It's coming near the end of this year's Jäger Curtain Call series - three bands putting out three new songs and playing three rowdy shows across the country - but we're seeing this one out in gloriously grotty style thanks to Glasgow urchins Sweaty Palms.
This year, we've already hosted the Manchester leg with Hull punks LIFE and last week's sold-out London extravaganza with Yowl, while this week Sweaty Palms will co-headline Glasgow's The Blue Arrow on Sunday November 25th. They'll be topping the bill alongside hometown heroes Lylo (recent winners of Best Live Act at the Scottish Alternative Music Awards), with support from rising newcomers on the scene The Lawnmower.

Before then, however, we're delighted to bring you the band's newest track 'La Peste' - recorded at the city's Green Door Studio especially for Jäger Curtain Call.
Of the track, the band state: "The song was written very quickly, the night before the studio. We find it's more helpful not to have a concrete idea of what you want when you come in so that then you have more space to figure it out. You end up with something far more interesting."
Listen to it below and pick up tickets for the band's show this weekend HERE.