Listen
Bastille announce 'Other People's Heartache Pt.4' mixtape with single 'Grip'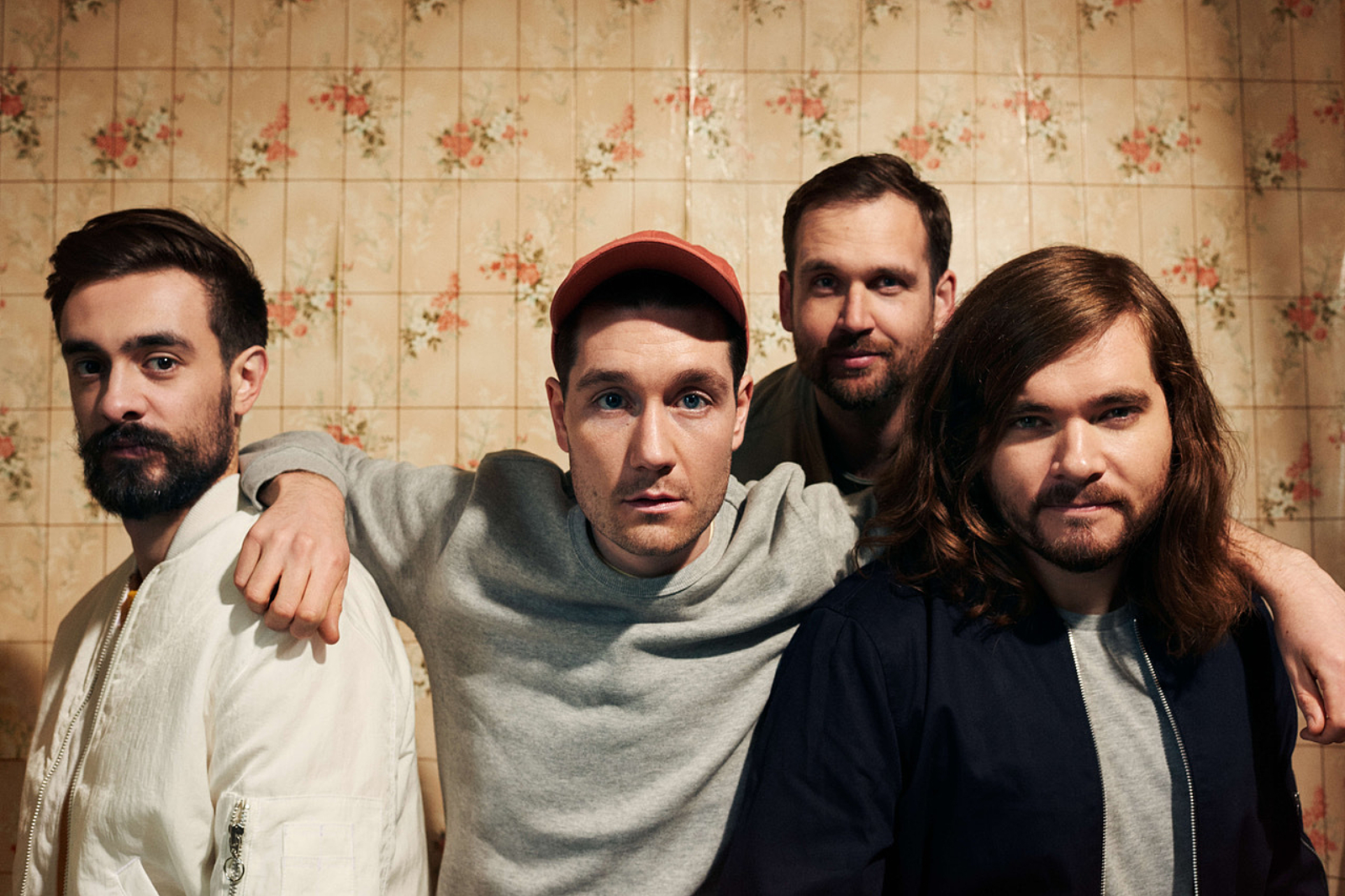 The long-awaited release is out tomorrow (7th December).
Bastille have announced details of their fourth mixtape, 'Other People's Heartache Pt.4', and shared its lead track 'Grip'.
The new seven-track mix follows on from 2014's 'VS. (Other People's Heartache Pt.3)', and features guest appearances from the likes of Craig David, James Arthur, Lily Moore, Moss Kena and Rationale. It's set for release tomorrow (Friday 7th December)
Alongside reworkings of classic tracks such as Cat Stevens' 'Wild World', En Vogue's 'Would I Like To You?' and Sweet Female Attitude's 'Flowers', the mixtape features some old Bastille favourites too, including a new version of 'Wild World"s 'Warmth', as well as live favourite 'Grip'.
Speaking of the mixtape in a press release, Dan Smith has said: "We wanted to nod to our last album and acknowledge that at the time, you couldn't help but feel anxious about the terrifying changes in the world and that since then, they've all come to pass and everybody's living through the consequences," Dan Smith explains of the new single. "Obviously these feel like perpetually stranger times, so it feels like different forms of escapism and distraction are more vital than ever.
"There's something liberating about taking songs that we remember affectionately and presenting them in a totally different light," he continues. "Like an homage or remake or even something a bit tongue-in-cheek, I think there's something brilliant in music that connects with people being able to echo on through time via other people's interpretations."
The tracklisting for 'Other People's Heartache Pt.4' is as follows.
1. Wild World (Intro) ft. Kianja
2. Would I Lie To You? ft. Craig David, Kianja and S-X
3. Grip (Seeb & Bastille ft. Other People's Heartache)
4. Don't Let Go ft. Craig David, Kianja & Swarmz
5. Flowers ft. Rationale & James Arthur
6. The Descent ft. Lily Moore, Moss Kena and Jacob Banks
7. Warmth (Outro) ft. Moss Kena
Listen to 'Grip' below.