News
Late of the Pier to reissue 'Fantasy Black Channel' to celebrate its 10th anniversary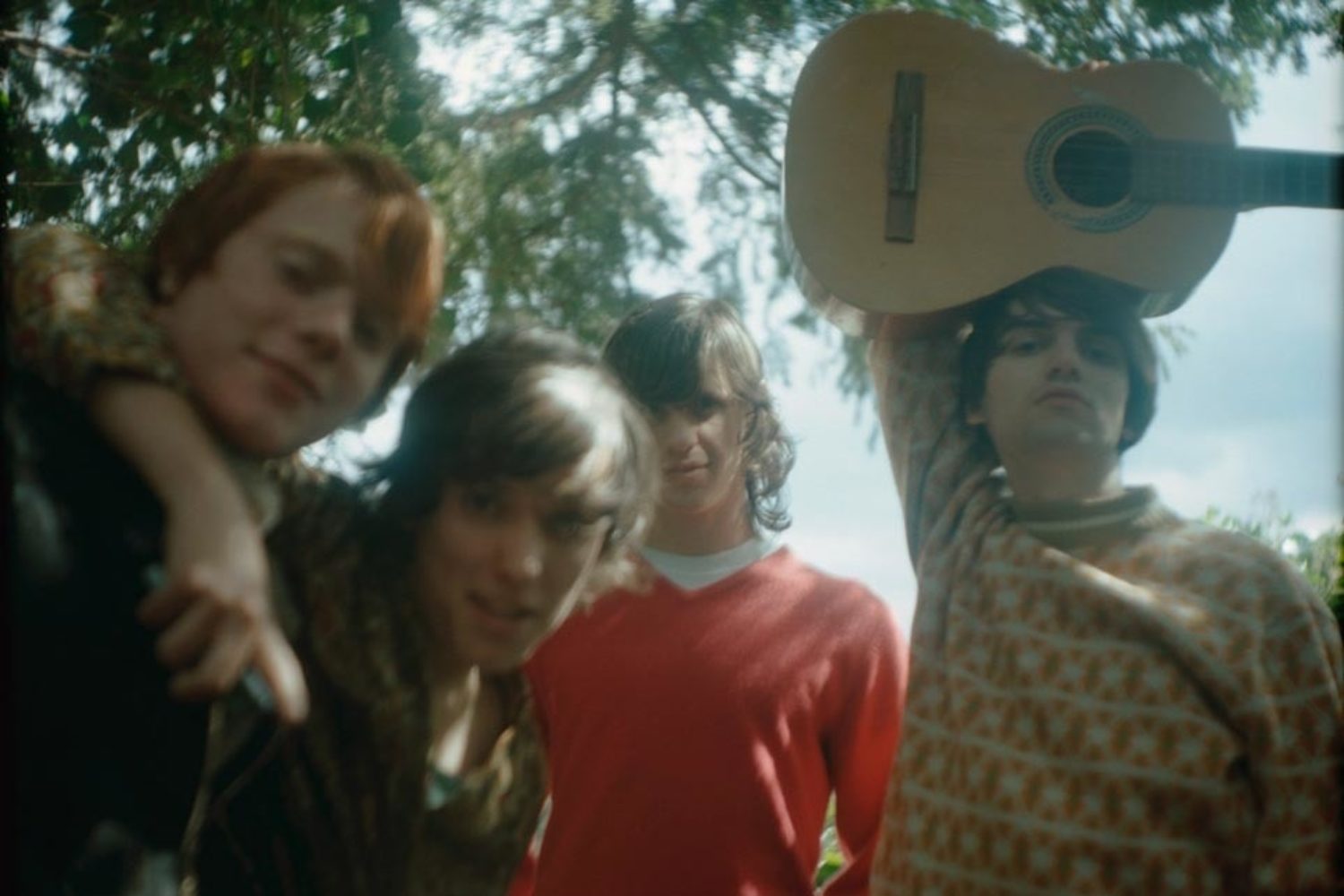 It's out in January and features new additions, obv.
Late of the Pier are to reissue debut album 'Fantasy Black Channel' to celebrate its 10th anniversary.
The record was released in 2008, produced by Erol Alkan and quickly became a cult hit (read our Hall of Fame piece about it by heading this way).
The reissue will be out on 18th January, featuring both the original record, and a 'Digital Companion' album, with demos, remixes and other miscellaneous additions.
The track listing is:
Vinyl Tracklist:
A1. Hot Tent Blues
A2. Broken
A3. Space And The Woods
A4. The Bears Are Coming
A5. Random Firl
A6. Heartbeat
B1. Whitesnake
B2. VW
B3. Focker
B4. The Enemy Are The Future
B5. Mad Dogs And Englishmen
B6. Bathroom Gurgle
B7. No Time
Digital Companion Album:
01. Broken Fairy Lights (Zarcorp Demo 2006)
02. Heartbeat Flicker Line (2007 Newcastle Demo)
03. Random Firl (Refill Men Twist Demo 2005)
04. Focker (Radio 1 Live 2009)
05. The Bears Are Coming (Zarcorp Demo 2006)
06. Space And The Woods (Zarcorp Demo 2006)
07. VW (2007 Newcastle Demo)
08. The Enemy Is The Dub (2007 Demo)
09. Focker SH-09 Version (Refill Men Twist Demo 2005)
10. A Thousand Years Ago (2005 Live Intro)
11. Bathroom Gurgle (Zarcorp Demo 2006)
12. Mad Dogs And Englishmen (Refill Men Twist Demo 2005)
13. heartbeat.flicker.line (Refill Men Twist Demo 2005)
14. Dose A (Refill Men Twist Demo 2005)
15. Space And The Woods (Refill Men Twist Demo 2005)
16. Sober Up, John (Refill Men Twist Demo 2005)
17. Heartbeat (Radio 1 Live 2009)
18. No Time (Refill Men Twist Demo 2005)
19. Circular (Refill Men Twist Demo 2005)
20. Heartclip (2006 MySpace Teaser)
21. Piss Hands (2006)
22. Spaceclip (2006 MySpace Teaser)
23. Space And The Woods (Erol Alkan 12" Vinyl Mix 2008)
24. Baguettes By Sam (Refill Men Twist Demo 2005)
25. Swindon Superb Sexuelle (2008 Tour Announcement)
26. Kolumbine (2005)

Get your copy of the latest issue